Watching traditional television services is increasingly disappearing from our daily life. Despite being offered over a hundred channels, viewers cannot watch them in time or when broadcast on cable TV. But the advanced technology brings the solution with the IPTV service.
Viewers can now easily watch their favorite content using the IPTV service, anytime and anywhere. Someone may think about what other advantages I will get from using IPTV. With IPTV, you can watch live and pre-recorded content through your current computer network.
Besides, you will get a wider array of video formats to choose from according to your network and screen resolution. Another excellent advantage of having IPTV is two-way communication, where the viewers can request for watching videos as their choice and interest. To know more benefits of using IPTV service, keep reading this context.
What Does IPTV Mean?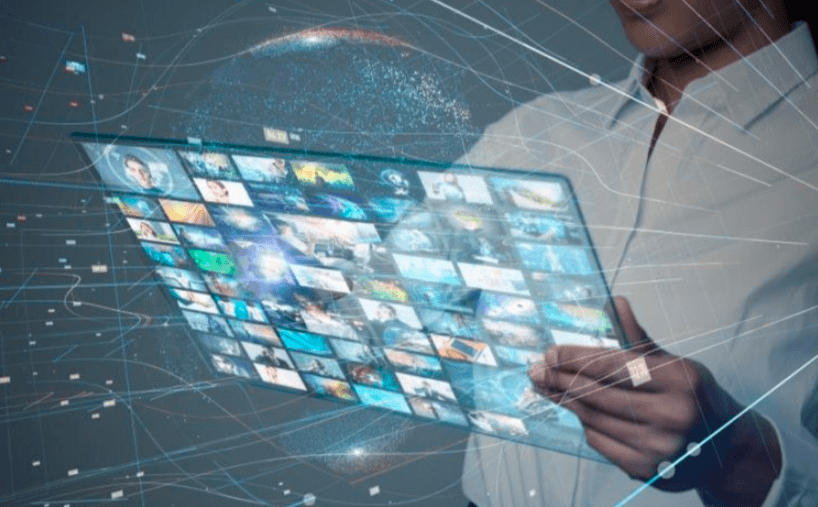 IPTV stands for Internet Protocol Television that uses an IP address or VoIP to deliver TV programs, videos, even live or on-demand programs. Basically, it is one kind of digital television service that offers the subscriber different services through internet protocol via internet connection or the medium of broadband.
IPTV is little different from traditional television used by millions of websites or apps such as YouTube and Netflix. In addition, unlike traditional satellite or cable connections, it offers a single subscription that can be used on multiple devices.
Now, you may be confused about whether it is possible to use one single subscription on multiple TV sets. Well, by consulting with the best IPTV service providers on reddit, you can clear your confusion easily.
What Are the Benefits of Using IPTV?
The prime benefit of using IPTV is it can be easily linked with different IP-based devices like high-speed internet or VoIP. Below, we have pointed out some significant advantages of using IPTV.
You don't require any connection cable for using IPTV, as it uses a new or existing computer network.
With IPTV, you can watch your desired content like live videos, pre-recorded videos using the internet connection.
It helps deliver effective video content selected by the user and remain in the network.
IPTV is entirely different from regular broadcast services, where viewers can select the contents they want to watch.
You can make two-way communication with IPTV that allows you to directly ask to upload content based on your internet and choice.
IPTV is compatible with all internet-supported devices, such as TV, computer, and LCD.
You can stream different programs simultaneously on other IPTV devices like TV, mobile, tablet, and PC.
With IPTV, you will experience ad-free video streaming, which is not possible on cable TV.
IPTV lets you start watching content when you are ready. There is no specific broadcast time in this service, as it allows controlling the streaming service.
Why Everyone Should Use IPTV Service?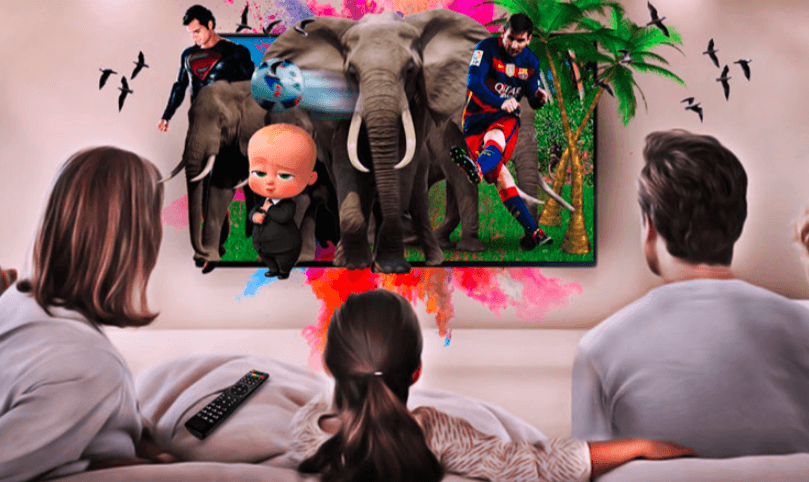 IPTV is one of the most trendy services nowadays, and its uses have been increasing day by day. It is consequently overruling the traditional television services. Below, we have illustrated why everyone should use this service.
Usability and taking up of broadband is increasing day by day.
The use and accessibility of the internet are now effortless and user-friendly.
Compared to traditional television, IPTV provides high-quality videos.
Where cable service suppliers offer only traditional TV channels, but IPTV combines video, voice, data, and communication.
Types of IPTV Service
Along with transmitting traditional TV channels, IPTV provides different services. Below we have demonstrated some significant services of the IPTV.
Video On Demand
IPTV offers individual video content to a viewer. For that, the subscriber can request any content from the service provider. It also lets users watch any content from the VoD server's media collections.
Near Video On Demand
This is a pay-per-view video service intended for users of the nVoD service. In this service, the schedule of contents is defined before broadcasting. As a result, subscribers can view the schedule and watch the content on time.
Time-Shifted TV
This service enables subscribers to watch live broadcasts later. The subscriber can easily play back and resume the video at their convenience. You will also get the rewind option on TV programs.
TV on Demand (TVoD)
Sometimes subscribers are not able to view the broadcasting content on time. In that case, with this service, subscribers can record the selected channels so that they can watch whenever convenient.
Live Television
IPTV offers numerous high-quality channels as traditional cable TV services. The great thing about IPTV is subscribers can request any channels from the service providers.
How Does IPTV Work?

After reading the above discussion, one question may arise in your mind: how does IPTV work. Unlike traditional TV services, IPTV works with an IP network that is used to deliver the content of audio and video to the subscribers. Typically, when you go to watch IPTV channels, you have to make an internet connection using a set-top box.
This is completely opposed to the classical cable or satellite service providers. When you click on a channel to watch, it sends a request to the content source or source server. The server makes a partition of the video content into data packets. After that, send all the partitions over the internet protocol in a video compression format.
Basically, it sends the data to a local node in your region. Then the signal transmits to your home through fiber optical cable. Your device or set-top box decodes the signal into a video so that you can watch the content on your device.
Hotel and Resort Benefits from IPTV
Businesses of any type can benefit from IPTV services. Hotels and resorts owners who want to provide entertainment and information to their guests can benefit most from IPTV. This is because IPTV offers a wide range of entertainment options where viewers can watch as of their interest.
Besides, using the IPTV service, guests will get additional information about the hotel, like travel options, room service, and nearby tourist places. Hotel or resort owners also can customize the IPTV network according to their demands. This way you can improve your hotel facilities that will help to attract more guests.
Conclusion
IPTV is the advanced technology of television programming that can be used as alternatives to cable and satellite TV. Compared to traditional TV service, you will have more benefits using IPTV as it offers several services.
Although most people think the advantage of using IPTV is limited, the fact is you will get a large number of advantages from this service. Through this article, we have provided the significant advantages of using IPTV to assume what kind of benefits you will get.
Typically, IPTV offers a wide range of channels and your selected content to watch anytime and anywhere. Along with that, you will get more benefits from IPTV that will help you to meet your entertainment needs.
You might also like