A great choice for cooking games lovers
With food being such an important part of everyday life, it's no wonder that cooking games have always been popular among casual mobile gamers. When you search for cooking games on the app stores, the number of results can be overwhelming. With so many options available, it becomes difficult to pick the right game. We're here to ease your search – Cooking Journey: Chef Stella can be the perfect game if you enjoy classic, easy to play, yet challenging cooking games. It's a game which can be played by both adults and younger audiences, with a cute story line to keep everyone entertained.
Right after you tap the play button, you will meet the main game character and learn a bit about her story. Stella is a young and talented girl who was born into a family of chefs. Her parents, her aunt and uncle, everyone around her cooks. Stella was drawn to cooking from a young age and she wants to show the world that she can be a great chef. She joins a famous cooking competition where she will encounter strong rivals, but also make new friends and learn a lot. With its highs and lows, you can be a part of Stella's story just by getting the game for free on Google Play or App Store.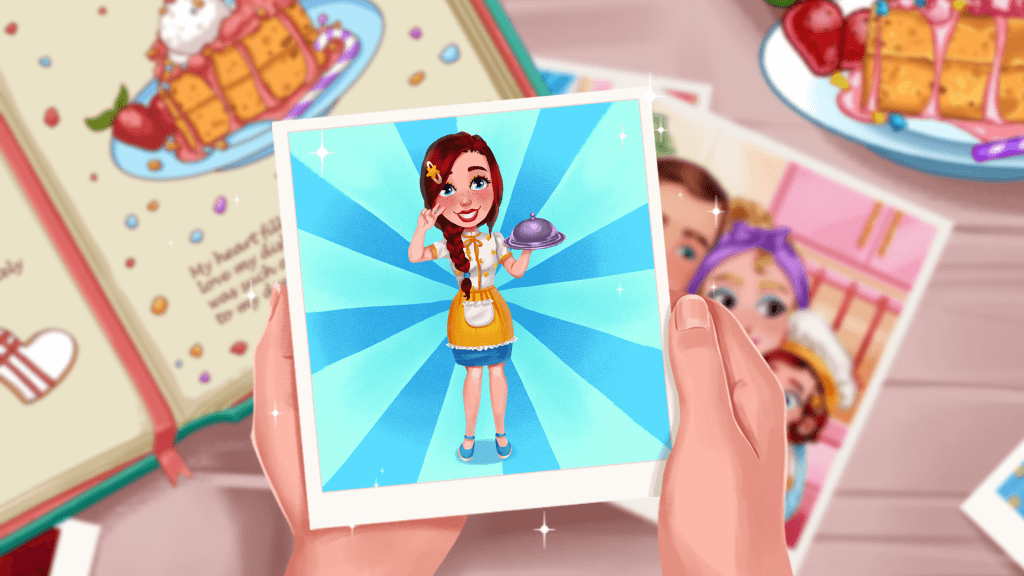 Master challenging cooking levels
Stella will accompany you as you learn how to play the game, prepare food and serve the clients. She will also present the main sections of the game, offering tips and gifts when you're in need. If you're familiar with time management cooking games, you'll find it very intuitive and easy to play. There are different types of cooking games, but most of them revolve around the same idea – preparing delicious food and serving it… and the Cooking Journey: Chef Stella sure looks delicious!
The levels start out quite easy and will become more and more challenging, in a good way. Once you get going, it becomes addictive! In each level, customers will come to your restaurant and order food. Your main objective is to prepare the food and serve the orders in the shortest amount of time. The game features different restaurants, each with its unique theme and its own ingredients. The food you serve is different in each restaurant.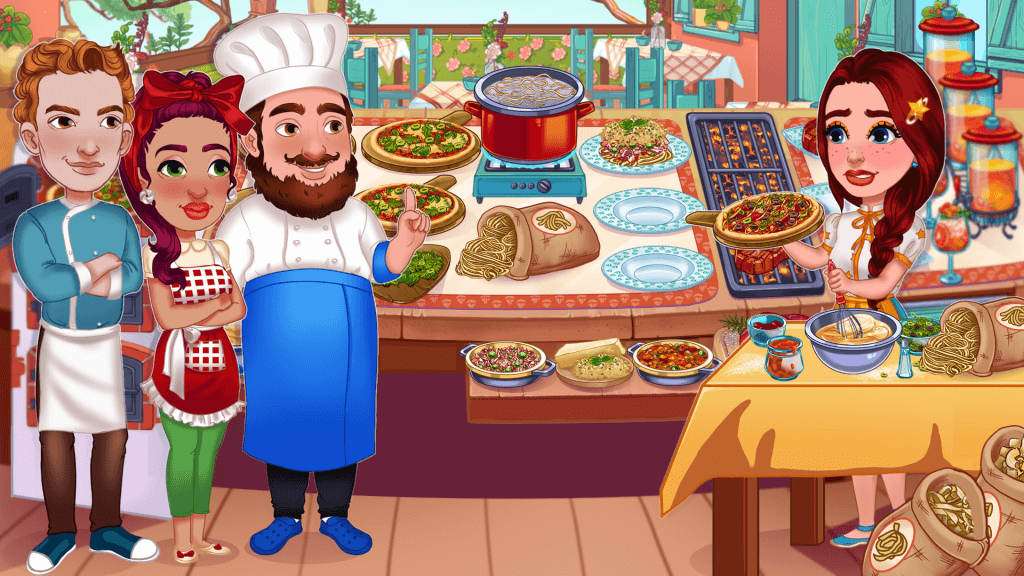 Manage your restaurants
You'll get to manage all of the restaurants and improve them with different upgrades. There are upgrades for ingredients and cooking tools which will help you prepare the food quicker, but also decorative upgrades which can change the look of the restaurants – you can get new chairs, table decorations, wall paintings and other furniture pieces. Customers will be more patient or leave more generous tips in a nicely decorated restaurant and, of course, they will pay more for food made with better quality ingredients.
This cooking-restaurant game stands out from others in the same category with its fair monetization. In app purchases are truly optional. It's unlikely to get stuck in the game if you play well and pay attention to tasks, achievements and unlock all the rewards. There are many ways to earn coins and diamonds. You can easily double or triple the amount of coins earned in each level. Entering the game each day will bring rewards too and spinning the lucky wheel can get you even more.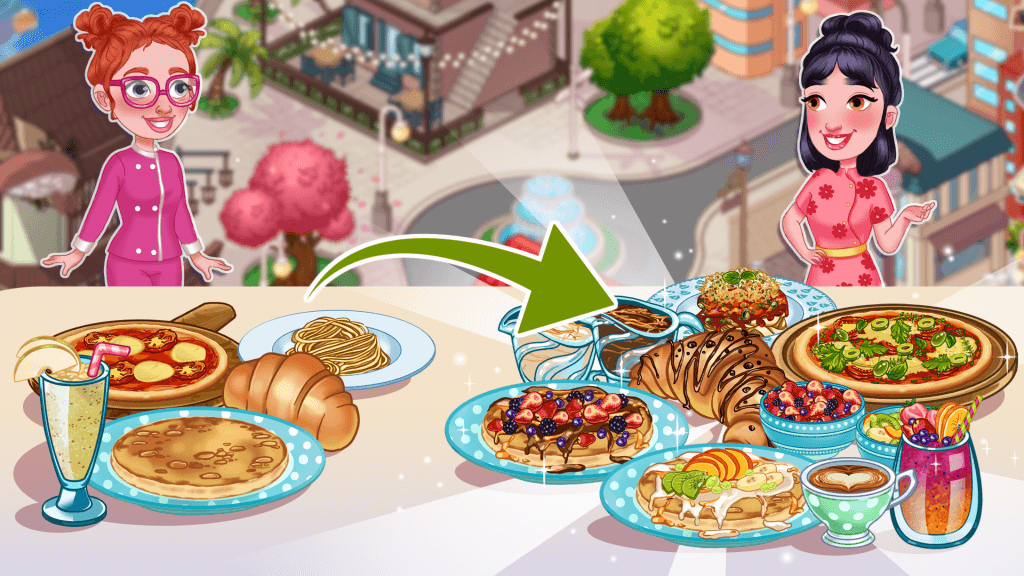 Discover special features
Besides the classic game mechanics which make the cooking genre so popular, Cooking Journey: Chef Stella has many extra features, with the story line on top of the list. The characters have their own social media accounts in the game, they post pictures and chat through text messages. Stella even has a personal diary where she writes whenever something important happens in her life. There's also a puzzle feature – after completing some of the levels, you'll receive a puzzle piece. When you have all the pieces, you can put together the puzzle and unlock the next restaurant. The graphics are bright and colorful. Moreover, you'll find cooking tips and recipes which apply in real life too.
As players progress in the game, another interesting feature will become available – limited time daily levels. These levels are different from the ones in the restaurants. A friend of Stella owns an old food truck and together they decide to renovate it and start selling food on the go. The daily levels are more challenging than the standard ones, but also very rewarding if you complete all of them each day. You can even decorate the food truck, inside and out.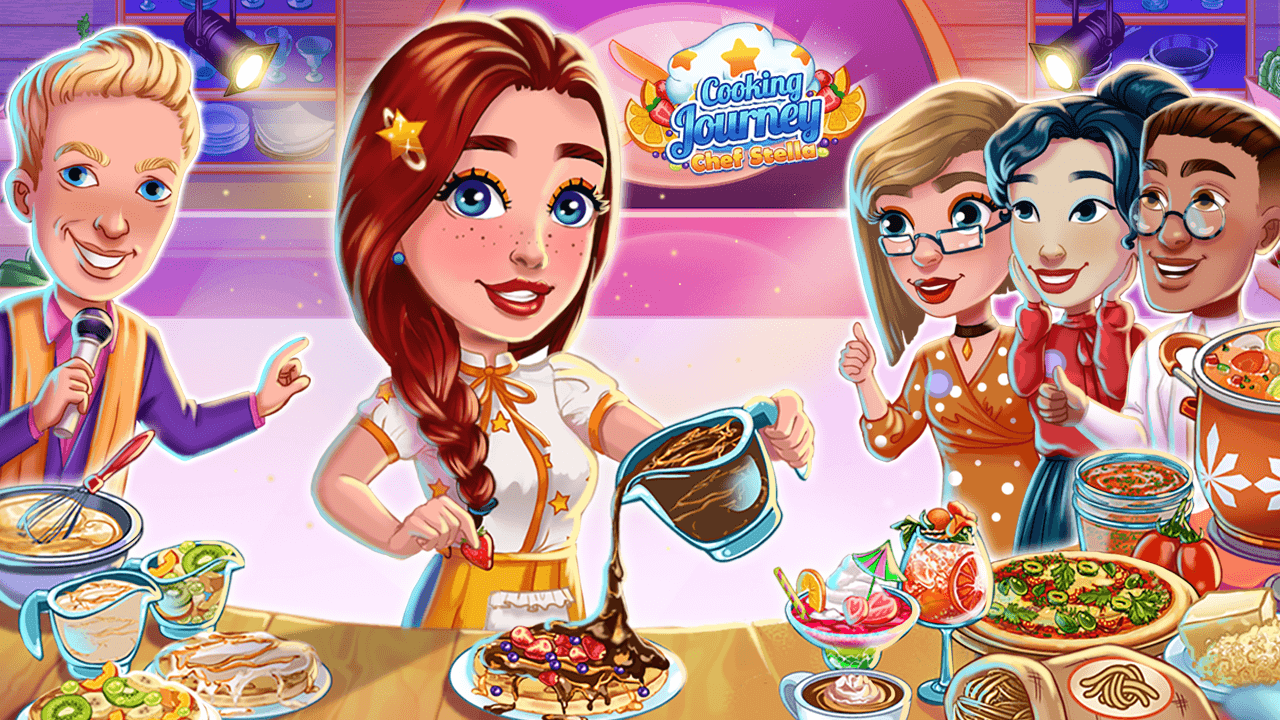 Why you should try Cooking Journey: Chef Stella
Has many special features besides the classic cooking mechanics
It's fun and challenging for players of all ages
Can be played offline
The game is available on Google Play and App Store. Download it for free from any of these stores and see if it becomes your favorite game. Don't miss out on the fun and discover Stella's story!
You might also like