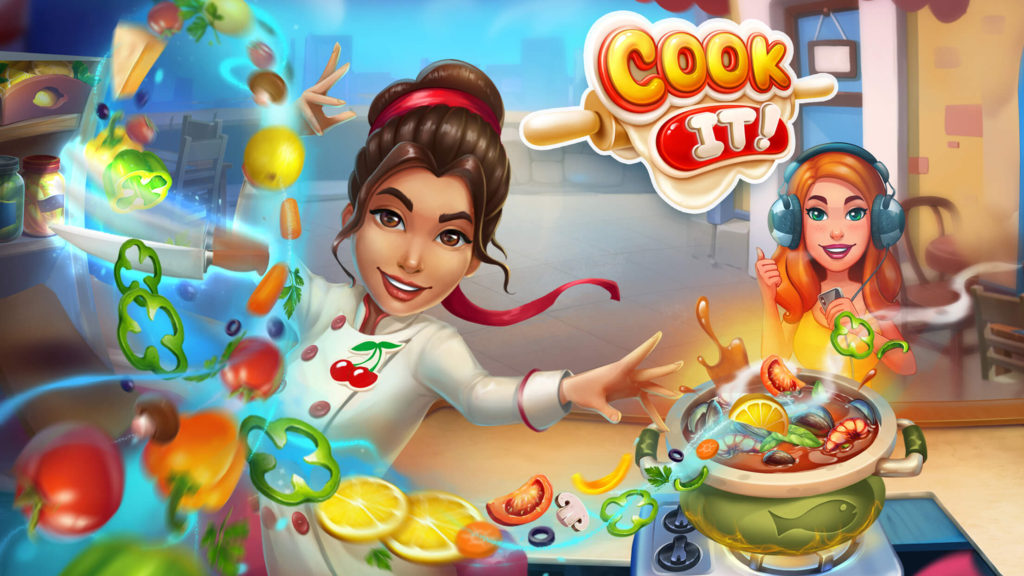 Online time management games have their own charm and craze. These time management games are easy to purchase, simple enough to make you feel tension free after a long hard working day but also enough to be a challenge. Cooking games, kitchen games or restaurant games are the true time management games which can keep its player occupied and make long waits in queues, free hours in office manageable.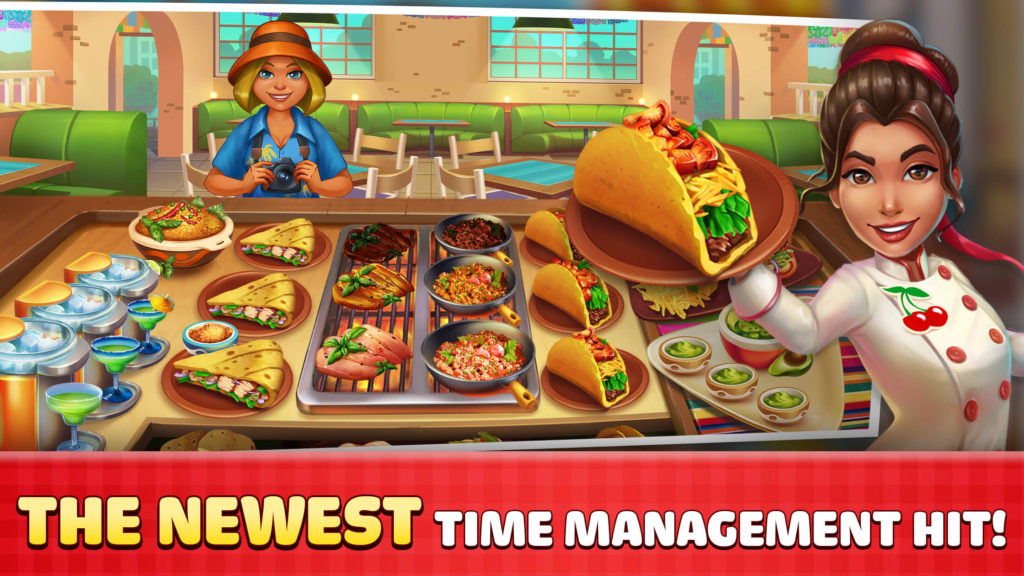 Why Cooking Games Are Always a Better Choice?
Cooking games are collectively the most entertaining games with lots of fun and challenges. They provide a storyline which is about managing a restaurant and by completing various tasks and challenges build a whole empire of cooking restaurants. The player performs different roles at the same time in this cooking challenge. From cooking like a chef to serving as a waiter and managing a restaurant is not an easy job at all.
COOK IT! THE PERFECT CHOICE
There is a variety of cooking games available on GOOGLE play store and APPLE app store which makes the selection really hard. All of the available cooking and restaurant games have their own goods and bad. COOK IT! from Flowmotion Entertainment is the one I like most to play these days. I am a crazy lover of cooking games and love to complete challenging tasks. COOK IT! Fulfills all the requirements and needs which make this cooking game a fabulous choice for online time management games lovers.
Positives About the Game
COOK IT! Game is a complete package of entertainment with all the tools of being unique, innovative and rigorous.
COOK IT! Have more than 1000 levels to play.
It has hundreds of kitchen tools upgrades.
COOK IT! Have many cute and attractive characters which generate the feel of real customers.
COOK IT! Provides a large variety of cuisines from all over the world. The most popular and appetizing dishes are part of its kitchen which provides attraction to the player to explore every new level.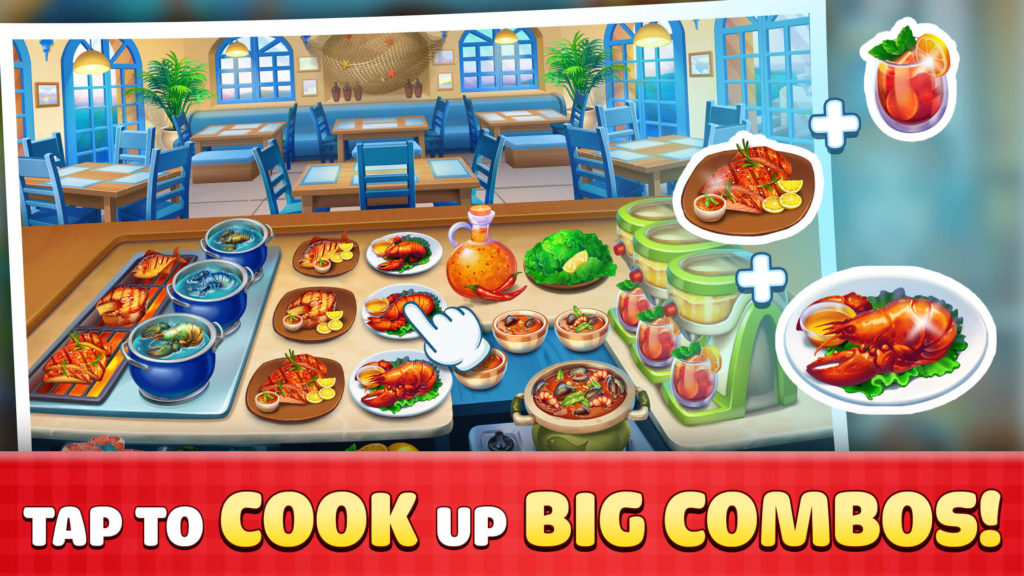 Rather than grabbing items and tasks its tap to play feature makes it easy to play.
COOK IT! Have so many features which make it a perfect time killer game.
Best Graphics:
Graphics are the backbone of any game. Graphics of COOK IT! Are perfectly designed which are very appealing to the player. Bright colors of food, restaurant, and kitchen accessories grab all the attention of the player.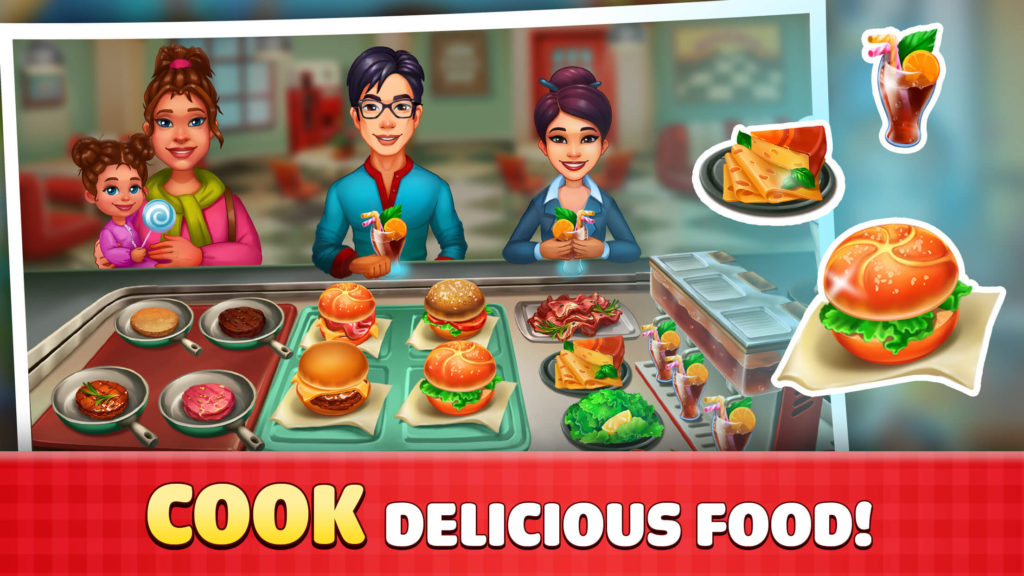 Difficulty Levels:
COOK IT! Have levels from easiest to hardest. In initial stages, it looks very easy to complete tasks but gradually difficulty level rises as a player go through the next levels. Hard levels require proper attention and management skills to deal with multitasks. Providing quick and satisfactory services to the customer, cooking a variety of dishes at the same time, remembering orders of all the present customers and managing time restrictions is a big challenge. All these activities act as a brain teaser for the player and enhance player's management skills.
Decoration and Interior:
COOK IT! Is not only a cooking game but it boosts players imaginative skills also. As an owner of the restaurant, the player is able to redecorate the whole restaurant. The player can change the color scheme of the hardware present in the restaurant, can hang a piece of art on the walls and perfectly decorate kitchen counter with stylish and beautiful decorative items.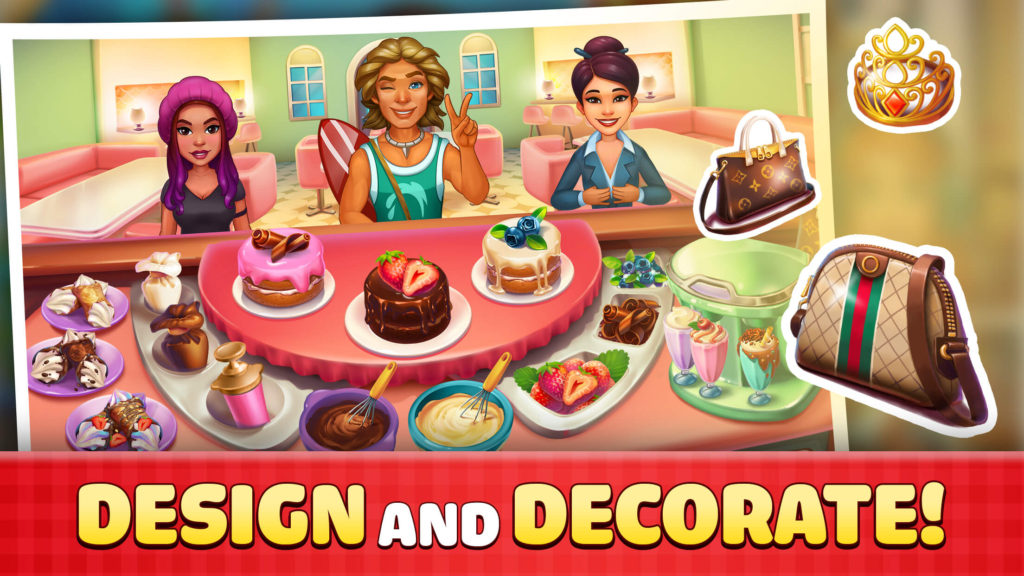 COOK IT! Is basically a restaurant time management game. However, it is varied than most other cooking and kitchen games. Player has to complete all his tasks to get bonuses and the cutest thing is its DAILY DOINGS CHALLENGE. It is not related to the tasks of cooking and makes over of the kitchen but it shows a little more care and concern from the makers of this game to the player.
Why I Would Recommend It:
Shortly, it's a fun game with lots of creative and progressive features and provides:
Bonuses and up gradations throughout the game
It is a family friendly game
Throughout a challenge in a fun way
So, what are you waiting for?
Download this amazing cooking game and show your skills to feed the hungry customers from your kitchen, give them a stylish restaurant to enjoy their meal! Get the COOK IT! Game because it is the most addictive and insanely cooking and restaurant management game ever!
https://play.google.com/store/apps/details?id=com.fme.cookit&hl=en_US