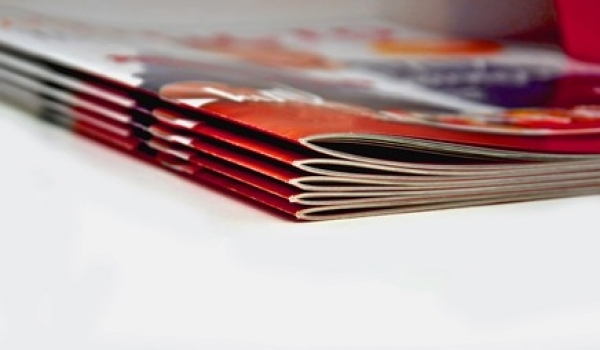 Despite the predominance of digital marketing, print collateral plays a crucial role in a well-rounded marketing strategy. An adequately created brochure implies a large budget and a solid reputation. Furthermore, brochures are helpful marketing tools. You can hand them out at trade events, display them in brochure racks, send them direct mail, and even post them on your corporate website. They're also highly portable. Many consumers would instead pick up a brochure and peruse it at their leisure than speak with a salesperson. You need to hire the professional corporate brochure designer for the best results.
Most brochures are only a few hundred words long, so you don't have much room to convey your point. It is critical to make every word count. Here are eight pointers for creating a brochure that brings professionalism and expertise while motivating your readers to take action.
1. Draft a strategy or plan of attack
Brochures vary in length and content, but most adhere to a standard format.
The corporate logo and headline are displayed on the front panel.
The inner panels use supporting facts and information to establish a case for the product/service.
The final panel includes contact information and a call to action.
Before writing, determine your brochure's target persona, including age, gender, geography, role, income, interests, and obstacles. This information will guide your brochure's tone, language, and substance. It will also assist you in selecting a call to action that is appealing to your viewers. A free white paper, for example, would likely be of interest to a CEO, whereas a mobile app download might be more appropriate for a college student.
Keep track of where your target audience is in the purchasing cycle. If you have a customer who has done business with you before, don't waste space telling them about your company's past. Consider the level of knowledge your prospects already have on the subject. Are they specialists, beginners, or somewhere in the middle? Keep this in mind to prevent alienating readers by speaking down to them or misunderstanding them.
2. Create an enticing headline
Your headline will decide whether or not a prospect picks up and reads your brochure. Avoid using titles that don't give the reader anything about the brochure's contents, such as "Make a Good Impression." What does this entail, and to whom do you want to make a good impression? And for what reason? You can pique a reader's interest without being ambiguous. Use "power" terms like free, quick, easy, results, exclusive, proven, etc. They compensate for their ineffectiveness with inventiveness.
3. Be succinct and utilize simple terminology
Your brochure should highlight a single product or service. Because a trifold brochure only has 350-450 words, keep words, phrases, and paragraphs brief. Edit ruthlessly, including only the most essential information while allowing room for white space and photos.
Readers find long walls of text frightening, so use subheads widely. If possible, you should avoid stringing together more than a couple of paragraphs in a row without breaking up the monotony with something else, like a subhead, a bullet-point list, or an image. It will serve you in the best possible way. Utilizing components such as call outs, pull quotes, and tables enables you to produce a brochure with a polished and professional appearance in minutes.
4. Use only 1-2 typefaces in the copy
The typefaces you select should be legible and consistent with your branding. Suppose the subhead copy is in a serif font. In that case, the body will usually be in a sans-serif font, and vice versa—some of the best excellent free tools available to assist you in choosing a complementary font pairing.
Choose font size, spacing, and colour with readability in mind so that your prospects don't have to strain their eyes to read the brochure.
5. Make readers want to keep your brochure
If possible, provide a valuable reference of some form in your brochure to discourage readers from tossing it away, such as:
A town map with main attractions highlighted
A chart of "average body weight" based on the reader's height
A list of student scholarships available through specific programme
A reference guide for first-time home buyers in a given city
To increase the perceived worth of the brochure, consider printing it on high-quality glossy paper.
6. Include action items or a call to action
Your sales brochure's purpose should persuade your readers to take a specific action. This CTA is typically placed on the last panel of the booklet, along with the contact information. You could increase the chances of people responding to your survey by giving them a reason to do so. You can implement them with an offer such as a discount code or a free item. Here are some of the few examples of actions you could wish your readers to take:
Join your email list to receive a free white paper
Visit your website to make a purchase or register for a programme
Call to schedule a free consultation
Scan a QR code to get an app
Enter to win
Visit your business to see if there is a sale coming up.
7. Check your brochure for errors
Regardless of how diligently you work on your messaging and design, if your printed materials contain errors and inconsistencies, it will be difficult for you to have confidence in them. Make sure that the tenor of your brochure is the same. It must be similar to the rest of your brand's communications. Using the second person in sales brochures is expected since it helps develop a connection with the reader, in contrast to instructional handouts, which may use the third person.
Refer to your brand style guide for information on handling text elements such as numerals, dates, and titles. If you do not have a brand style guide, consider a well-known style reference, such as AP Stylebook. And, of course, double-check everything for proper spelling, punctuation, and grammar.
8. Check for crucial information twice
Check that your brand logo and contact details are present and error-free before printing the brochure. Look for any details that you could have missed, such as:
Purchasing information

How to place an order, payment methods accepted, guarantees, warranties, refunds, shipping, etc.
Visitor information

All the accessibility for individuals with disabilities includes operating hours, seasonal hours, entry costs, group sizes, directions, etc.
Legal information

Copyright, trademarks, service marks, disclaimers, and so on.
Conclusion
You may also develop branded templates for your brochures to ensure that you don't overlook anything vital when starting a new project. Experiment with a handful of these items to see where they lead you. You'd be astonished how soon you run out of room! What are you exactly waiting for? Try your hand as a professional corporate brochure designer.
You might also like