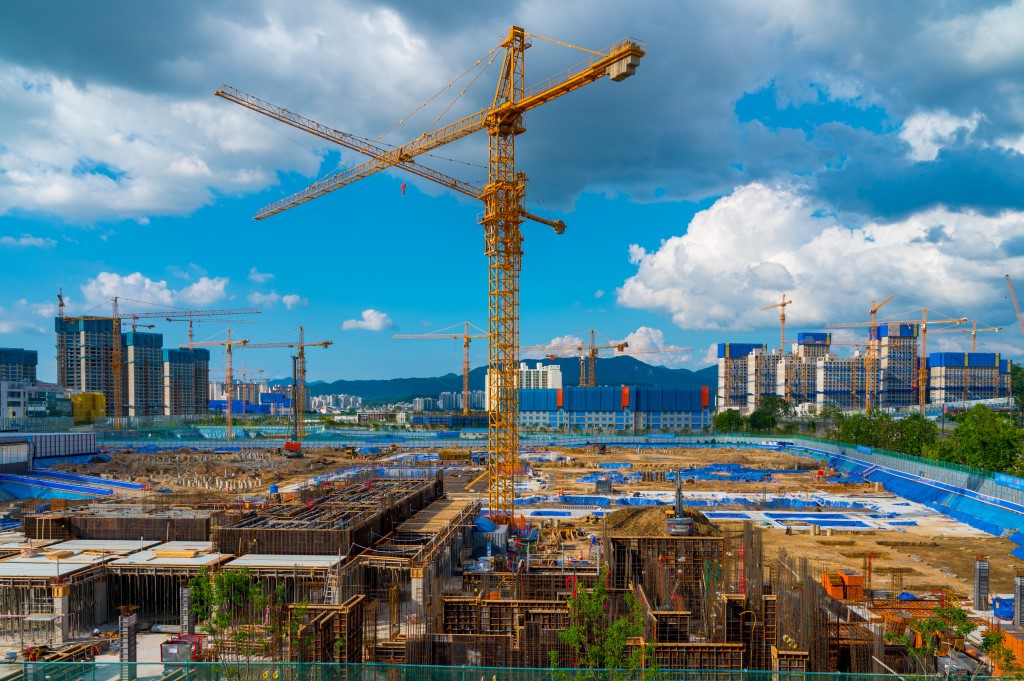 Integrate your business and machine installed in your companies with software that aids in the operation and management! To best suit your purpose, operate your company's business through ERP software. Various construction ERP software modules communicate with one another in order to exchange critical information and statistics that aid decision-making. At your difficult times, ERP software comes to your rescue!
Analyzing the term construction ERP software!
The software behind the ERP for the Construction industry helps maximizing the output by improving workflow through monitoring operations. You can use your ERP to exchange information directly with clients and vendors, granting them access to only the information they need. By monitoring all processes, managers can assign tasks and view timesheets even if their teams are spread across multiple work sites or projects to achieve proper workflow. Make profit to your business with the help of the ERP software!
Let's have a look at the various modules of Construction ERP software!
Inventory modules

It includes tools such as wireless management systems, handheld scanners, etc. for tracking equipment, tracking costs, calculating materials, and much more.
Human Resource Management module

The HRM module allows the software and management team to assign human resources and staff to specific tasks based on the employee's skills. It maintains their information and schedules functions for them. These ERP software modules are integrated, or linked, to allow for easy information exchange when needed.
Management of Customer Relationships

The Customer Relationship Management module keeps track of customers and clients, recording every transaction that occurs with the customer. It also manages to maintain positive customer relationships through lead conversion and campaigning. This module also sends newsletters, promotional emails, and SMS text messages to customers.

Project Management modules

This module assists you in completing projects on time by providing tools for shop floor routing, waste management, subcontracting, and other tasks. This module allows the organization to track every production aspect and its details. Any flaws or problems are immediately identified, potentially saving the company millions of dollars in losses.
Supply Chain Management module

Supply chain management modules cover procurement, purchase orders, point of sale transactions, sales order labels, and supplier relationship management. It also handles the management of purchase orders and the planning of material requirements to streamline purchase orders. It paves the path towards maintaining a positive relationship with your supplier.
Procurement module

The procurement module allows the ERP software to prepare the raw material requirements while keeping the budget in mind for newer procurement. It also manages large amounts of data in conjunction with inventory management. This module also contains supplier information, quotations, and purchase history.
Engineering and Design

The design and engineering module assist the ERP software in keeping accurate records of designs for each client. This module is in charge of keeping track of all the methods used in the construction industry. Furthermore, the engineering module assists the software in estimating project costs.
Financial accounts holdings

Simplify your budget planning and accounting! This financial module records every transaction in the industry by generating balance sheets. Proper budgeting aids in narrowing the path for future raw material procurement and human resource payouts. You can obtain a clear statistical analysis of profit and loss, assets, and liabilities.
Everything must be linked to a central database for an ERP design to succeed. So, you must remember that if your team logs into multiple applications to complete their tasks, the efficiency will be compromised. This is because the criteria of centralized data repository isn't fulfilled. A unified ERP design that allows data to be easily shared between departments reduces data silos and simplifies day-to-day operations.
Wrapping Up
To summarise, ERP software has numerous advantages and benefits that assist businesses in remaining competitive in the market. No doubt it may appear to be a daunting prospect at first, but we have discovered that implementing ERP is probably the best way for an organization to do this in the long run.
You might also like