21 per cent of bloggers lack the knowledge necessary to add value to their blogs. Even worse, they believe they are obtaining underwhelming results.
A blog is a potent tool for promoting your business, establishing your expertise, generating leads, and raising your income.
But without paying close attention to important performance metrics, it is impossible to confirm these findings (KPIs).
What indicators should you look at to track the development of your blogging strategy?
Here we present 10 flagship KPIs to you!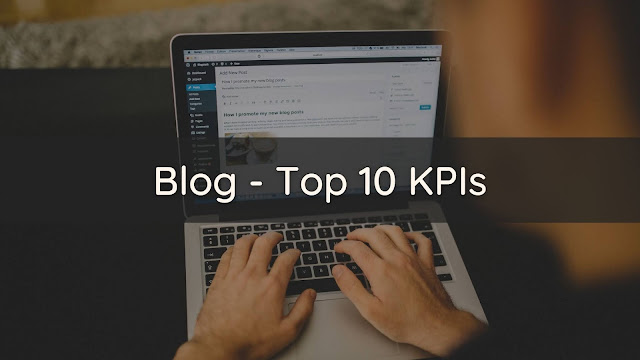 1. Sessions
One of the key metrics to keep an eye on for your blog is the number of sessions! This gauges the volume of traffic your articles have brought in.
A session is a stopover. However, a single user can log into your blog several times and record sessions. This is why you want to emphasize unique visits as well.
2. Unique Visitors
This indicator tells you how many visitors were actually there during a specific time frame. Knowing whether your readers come back frequently or, on the other hand, whether you only get new visitors, is interesting. You know you have a dedicated readership when there are many more sessions than there are unique visitors.
Additionally, the consistent increase of these two indicators demonstrates how well your content line is tailored to your target audience's requirements. On the other hand, if these KPIs remain static, you need to update your content or find new ways to market them.
3. Blog Position on Defined Keywords
Your blog posts undoubtedly have a business purpose in mind: to increase sales, build brand recognition, and create leads. You must make sure that you are prominent enough on searches related to your industry. Of course, having a well-established digital marketing plan and doing extensive keyword research is necessary for understanding this indication.
If so, you should compare your position to important terms using Google Search Console. You'll be able to tell right away which queries need more attention.
4. Most Viewed Posts
Look at the views and reads for each post to find which articles are the most popular.
Then examine your ten most-read blog posts in depth.
You should check:
Post Length
SEO Strategy
Post Format
Post Subject
Visuals (video, image, computer graphics, etc.)
Content Type (news, list of tips, market research, tutorial, etc.)
Do these articles seem to have a theme in common?
If so, you can modify your content strategy to create publications that are more and more effective.
5. Time Spent on Each Post
A good indicator of how engaging and relevant your material is is the amount of time spent on each item.
You should be aware of articles with low view rates. Maybe they need to have their quality checked? Does the information always reflect current events and meet your target's needs? The facts in the article may not match the promise made in the title.
Comparing articles with short read times to the best readers, then identifying the key differences (type of content, length, format, titles, etc.). You can then use this information to enhance this metric. As soon as you figure out where the shoe pinches, you might also think about updating these articles.
6. Blog Bounce Rate
After clicking on your content, the reader has the option of leaving your blog. This is referred to as a rebound.
Bounce Rate reveals where to concentrate your blog optimization efforts. If it is greater than 60%, it can be an indication of bad design or irrelevant information. To improve your blog and reduce bounce rates, employ specialised tools.
As usual, look for posts with low bounce rates and investigate their commonalities. By doing this, you will be able to optimise your editorial line and have a better understanding of your readers' preferences.
7. Traffic Source
What countries are your visitors from? Do you rely on organic research, your newsletters, social media, referral sites, or other sources? Your content promotion and distribution strategy can be improved with knowledge.
Keep in mind that organic search traffic counts visitors who find your site as a result of a search engine query. Your SEO is better if this value is higher.
8. Total New Visitors to Blog
Analyze the number of new visitors and subscribers gained over a specific time period to determine the efficacy of your distribution and promotion strategy.
This information demonstrates that your blog postings engage readers and are relevant. Additionally, it demonstrates how well your brand awareness is growing and your potential to consistently find fresh, quality leads.
9. Call to Action (CTA)
There are definitely calls to action in your blog entries. You must therefore keep an eye on how they perform.
If you see certain clicks, you should consider changing their positioning or even their appearance. Additionally, don't be afraid to do A/B testing by changing the CTAs' positioning, colour, and formulation. The optimum combination will be easy to identify.
10. Leads Generated
Prospects (and consumers) are even better than traffic! Keep track of your blog's impact on lead and customer generation.
Ask yourself the following questions (and use Google Analytics to examine the data) to evaluate this KPI:
How many forms are submitted following blog posts?
How many purchases were made using the blog as a source?
How many people who subscribe to the newsletter filled out the blog form?
You can also find relationships between elements like content volume, posting frequency, content kind, or release dates, and lead generation.
You can then change your blog's frequency, deadline, and editorial direction as a result.
You gain access to an overall picture of the effectiveness of your content with these 10 indications.
In keeping with your business goals, don't be afraid to add your own KPIs, though!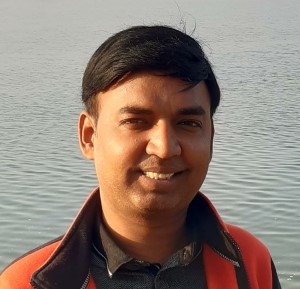 Author Bio: The above post has been penned down by Aswani Srivastava who runs a tech blog at One Stop Blog. His blog covers latest news and updates on technology, digital marketing and related stuff. Feel free to connect with him on:

Twitter – https://twitter.com/aks2008
Facebook – https://www.facebook.com/onestopblog
---
You might also like