You have set up your website, used some cool, eye-catching graphics, and you have also posted some good-quality articles. But the generated traffic is much less than expected. What could be the reason?
Well, have you checked how your articles are getting ranked on Google search results? If your articles do not turn up within the first two pages on Google search when someone looks up the relevant keywords, there is very little chance for your website to grow. But how to go up in the ranking? Here's your one-word answer: SEO.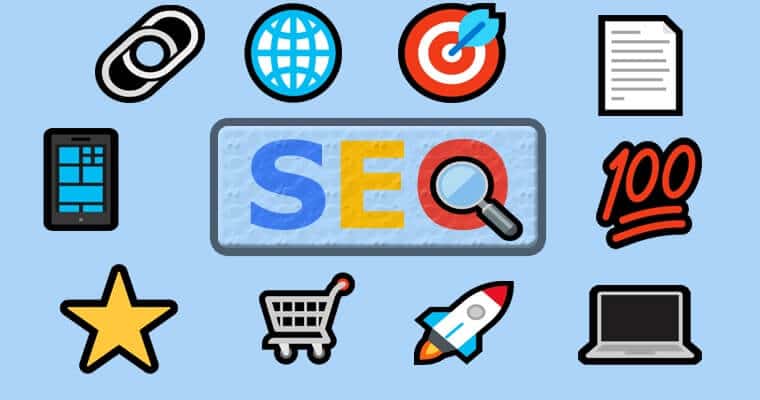 What is SEO?
SEO is an abbreviated term that stands for search engine optimization. It refers to the method of improving the quality and quantity of traffic on a website page or web page from search engines. SEO targets the organic traffic on your webpage. A person, who understands the use of SEO, can build their brand through content marketing. For example, there are many escape room web pages on Google, but the one that ranks well regarding SEO tends to get more clicks and, consequently, more conversions.
You must have observed why some web pages appear at the top when we search for something, the possible cause for this is because they employ well-researched SEO practices. SEO is a form of digital marketing that targets the algorithms of computers, keywords, search terms, what people search for, Google behavior, and more. When your article gets ranked high because of the correct use of SEO, people tend to click on it easily to find answers to their questions.
Advanced SEO Tips for WordPress Website
WordPress is a widely famous content management system that gives you a platform to present your data to your audience. It helps you present information and spread the word in a compact way. With its simpler interface and flexible nature, WordPress has been gaining huge popularity among both amateurs and professionals. For SEO, there aren't any specific tactics for the platform itself. But if you want your WordPress website to rank well on Google search results, you can try out some of these tried and tested tips and tricks:
Install Free WordPress Plugin:

For better optimization of your site, installing a plugin can be highly useful. Plugins like Yoast SEO or All in One SEO Pack come in both paid and unpaid options that you can choose from. Once the plugin is installed, you can enjoy the additional benefits. Some features like headline checker and in-build SEO ranker help you change your content according to the SEO.



Install an SEO-Friendly WordPress Theme:

While using WordPress, you must use an SEO-friendly theme. There are thousands of free themes available on WordPress, but choosing one theme that is SEO-friendly can be a daunting task. You can run a demo of your theme on Google's web.dev tool to get insights into how the theme is doing online.



Set Your Domain:

You need to make sure that your site is accessible either on https://domain.com or https://www.domain.com. If you choose one of these domains, the other domain will be directed directly to the same. If you are replacing an existing site, make sure that the same version is used.



Choose a Trustworthy Hosting Provider:

Make sure that your hosting provider is reliable and ensures the speed, safety, and uptime of your webpage. Site speed can directly impact the SEO performance, and poor security can risk the sites' quality issues. Hence, you must choose the right hosting provider.



Enable SEO Friendly Permalinks:

Permalinks are URLs of blog posts and pages on the WordPress website. Using SEO-friendly permalinks helps you in the better ranking of your website. You can customize your URL by going to settings and permalinks. WordPress offers you a variety of permalinks, and choosing a friendly one is essential.



Verify Your Site and Submit Your XML Sitemap:

Verify your website with Google Search Console. You should also add a definite guide map to the console to help the web page rank better since Google tends to pick up the webpage and locate it easily.



Carry Out Keyword Research:

Without the proper use of keywords, your content will be lost somewhere on the last pages of Google. Keywords help you rank the page higher on the basis of relevance. For example, if you have a website like a breakout escape room, then you can choose keywords like "escape room in Koramangala" or "escape room Bangalore" for better results. You can use Keyword Overview tools to check and learn about more keywords.



Use Internal Links:

WordPress gives you the option to add internal links to your texts. All you need to do is simply click on the plugin to add the internal link. This practice helps increase the relevancy of your web page and, thus, helps it rank better. This also allows new audiences to navigate to your webpage from another website.



Use Optimized File Names for Images:

Using plagiarism-free content and images is important for your website to be highlighted. The rankings of your page will spike up once you start using optimized images. While it is extremely easy to upload pictures and files through phones, changing the name of the photos according to your content can help you rank more. The procedure behind this is that Google tends to pick up images from specific research, and thus when people look for a particular search term, it will directly open to your article.



Add Alt Tags to Images:

WordPress gives you the option to add Alt text to your images. These images provide content and description to the search engines. Make sure that the alt tags and images display a clear description of your text.



Include Cache Plugin:

Many times, your articles can be sent at the bottom because of the cache it comes with, thus reducing the speed. Removing cache helps you to improve the speed of your web pages. Clearing the cache of the static files enables you to increase the speed of the content.
Conclusion:
While writing content, it is important that you also think of how you can optimize it to the best use. The content that reaches the maximum audience does well. Adding small changes to your website, such as adding last updated dates, adding optimized images, and adding tags, can help Google to pick up your content and help it reach a maximum audience. WordPress is one of the most useful tools that offers user-friendly SEO optimization. If you are a newbie to WordPress, a simple exploration can help you get a better idea of what content sells to people.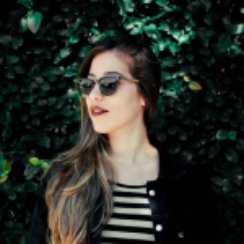 Author Bio: Aniya more is one of the brightest content writer at Breakout escape room. She is a passionate writer who loves to read books and explore different escape rooms. With a great work ethic, she spends most of her time researching and reading. When she is not working, she likes to relax with a cup of coffee and enjoy watching her favorite TV show or walking her dog peanut. You can find her on LinkedIn.
---
You might also like