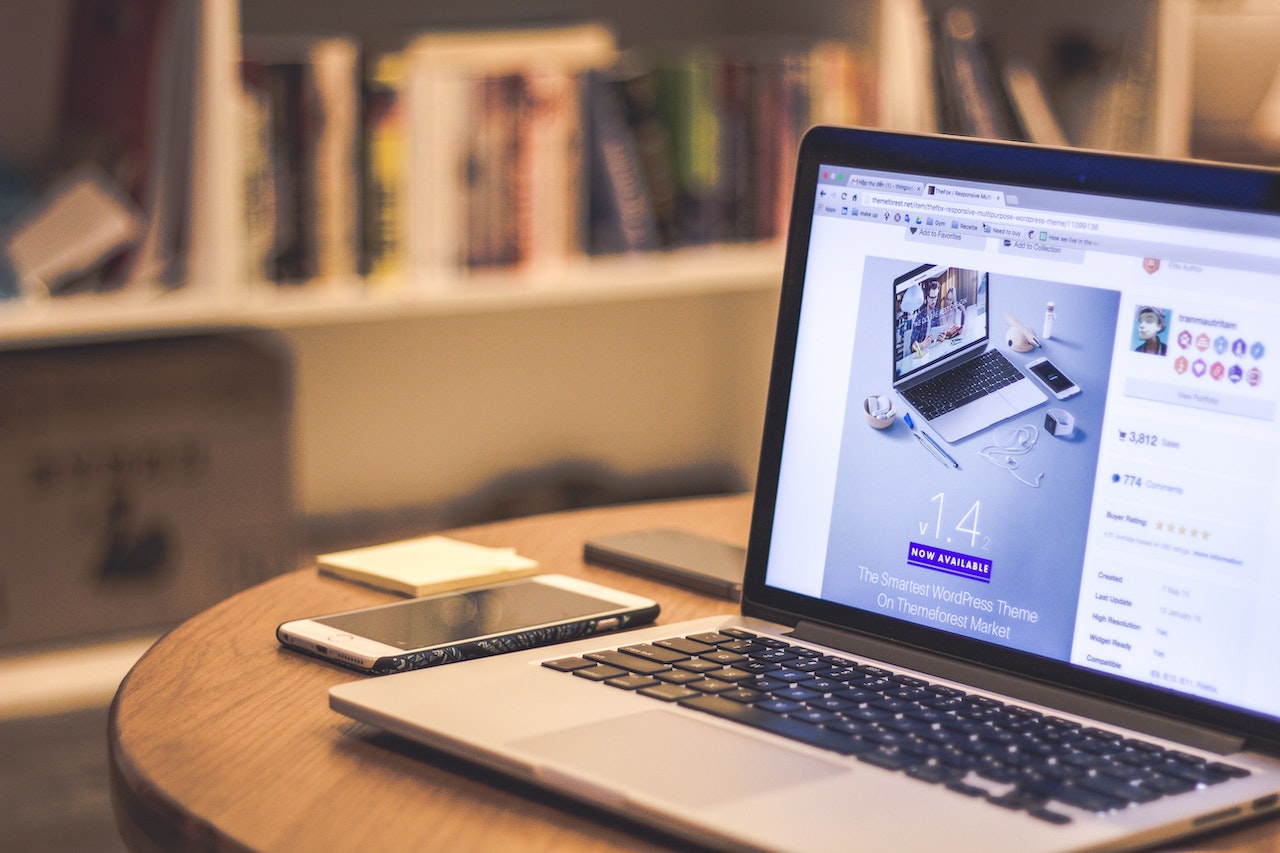 Your website is a crucial part of your business, serving as your online presence and primary method of attracting new customers. It requires regular care and attention to thrive. But if you neglect your website, it can negatively impact your brand and ultimately harm your business.
The US sets the gold standard for the tech industry, with cities like San Francisco, Seattle, and Denver having a tech-focused ecosystem that nurtures growth and innovation. And this growing influence of tech means cut-throat competition in the business world, as building a solid online presence is the need of the hour for many local businesses. And your website represents your brand in the online community and allows potential customers to learn about your business and gain their trust.
However, simply having a website is not enough – it takes effort to establish trust and credibility. So, here are four easy steps to maintain your website and increase traffic. Let's get started!
1. Work with professionals
The foundation of a successful website begins with hiring the right professionals to design and develop it. Just like kings of old sought out the best builders for their palaces, you should seek out the best web designers and developers for your business.
When choosing web professionals, it's essential to find professionals who can design beautiful site experiences with a focus on delivering a practical and functional website for your business.
Denver is among the fastest-growing tech hubs in the US. So, a well-designed website can make a huge difference in user experience, online presence, and attracting potential customers for Denver-based businesses. If your business is located in Denver, check out Thrive Engine in Denver, Colorado, for website design and maintenance to get ahead of your competition.
2. Regularly update your website
Make sure to regularly update your website with fresh, relevant content, as this will help keep visitors engaged and coming back for more. After all, regularly adding new content to your website can keep your audience coming back for more. It helps increase traffic and leads to longer visitor sessions, as people are more likely to explore and stay on your site if they see new and interesting content.
A search engine favors regularly updated websites with fresh content. Updating your website improves your search engine rankings, making it easier for people to find your site when searching for related terms. Add new content to your website, and you have a new reason to promote it. Share your new content on social media, send newsletters, or promote it in other ways to drive traffic to your site.
On the contrary, if visitors see that your website has not been updated in a long time, they may assume that your business is inactive or irrelevant. Maintaining your website shows you are engaged and active, which attracts new customers.
3. Ensure a visually appealing design
A website is like a storefront – first impressions matter. In today's digital age, people often judge a business's quality based on its website's appearance and functionality. It will drive visitors away if your website needs to be updated, is not easier to navigate, or contains broken links. On the other hand, a visually appealing and well-designed website can attract and retain visitors, leading to increased traffic and potential customers.
Focus on your homepage and overall design to improve your website's appeal and attract more traffic. It involves fixing formatting and text errors, updating the navigation bar and headers, and choosing appropriate colors and images. It's important to keep the design simple and avoid clutter.
If you're just starting with your website, aim for a clean, modern layout that's easy to navigate. You don't need to spend much money on expensive designs – sometimes, less is more. You can increase traffic and turn visitors into customers by making your website more attractive and user-friendly.
4. Make sure you post quality content
The content on your website is your gateway to potential customers, so it's important to make sure you're connecting with your audience effectively. To do this, you need to consider how you can create content that engages readers and turns them into customers.
One important aspect of maintaining your website's content is proofreading and editing before publishing. Don't hit the publish button without taking the time to review. Ensure everything is accurate and well-written before posting. Plus, when stating facts, link to credible sources and avoid sounding overly promotional.
Your content, including blog posts, images, and videos, is a key element of your website. You can increase traffic and build a loyal reader base by creating high-quality, engaging content that connects with your audience. Always review and edit your content to ensure that it meets these standards.
5. Review and optimize your website content
Optimizing your website for search engines is important if you want people to find your website. This process, known as search engine optimization (SEO), helps increase traffic to your site. There are many ways to optimize your website to appear higher in search engine results, making it easier for consumers to find you.
An easy way to improve your website's ranking on SERPs is to invest in professional SEO and hire experts to do it for you. It can be a worthwhile investment, particularly if you want to increase sales and visibility.
Optimizing your website for search engines is important in increasing traffic and reaching potential customers. By making your website more visible in search results, you can improve your chances of success online.
Bottom Line
Today, people turn to the internet for information regarding everything, making it essential for businesses to establish a strong online presence as it'll allow them to reach larger audiences and improve sales. And the best way to build a strong online presence for your business is via a website that stands out and ranks well on the search engine.
However, visibility on the SERPs is not easy to achieve, especially in today's cut-throat online marketplace. But you can't possibly neglect your website, as it'll hurt your business as a whole. Consider these four steps to improve your website and increase traffic, leading to increased visibility and potential customers.
You may also like to read: