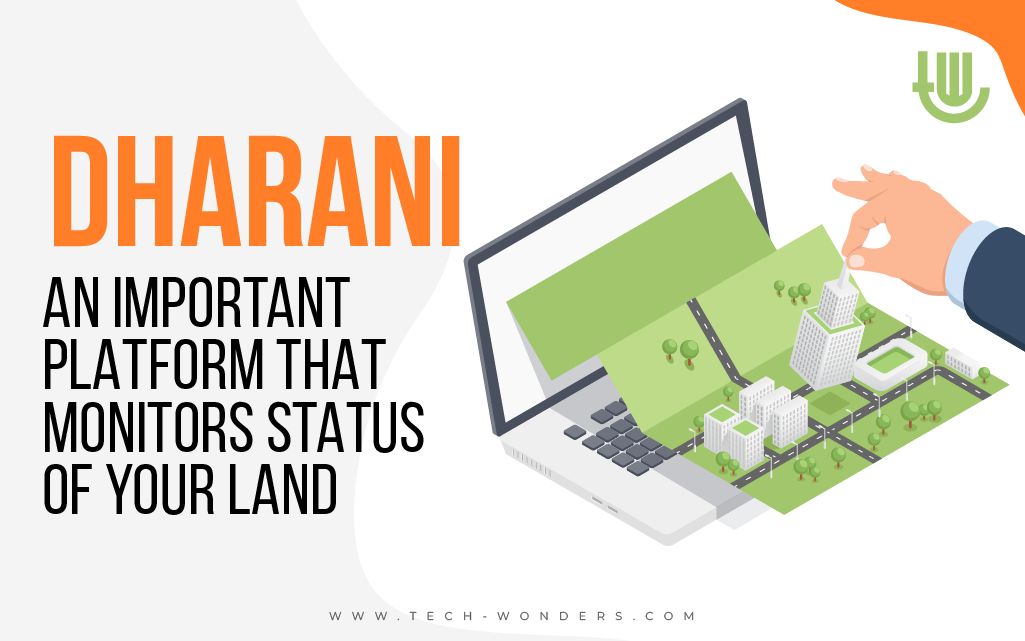 The Dharani portal came into existence in October 2020 more as a digital solution that was firmly desired during the COVID-19 lockdown. All citizens of Telangana get benefitted from the services offered via this state government-led portal.
Basically, the Dharani Telangana was introduced as a property registration site that will remove the buying and selling hindrances in the state's real estate market. If you are keen to learn its features, we suggest you follow this guide.
How to Log in to the Dharani Website?
First, you have to enter the official website of Dharani and then you must follow these simple steps:
Step 1: A 'Sign-Up' button exists on the homepage. Click on it to start the registration process.
Step 2: Provide your personal details carefully; these include contact information, name, and data concerned with state, district, town, municipality, and zip code.
Step 3: You receive an OTP on your entered phone number. Upon entering that manually you successfully complete the login process.
What are the Uses of the Dharani Portal?
It is a state government-supervised integrated land management system that displays precise land records. Here are some common uses of this web interface:
It ensures land administration efficiency by adopting modern technological interventions. Additionally, the Dharani web portal has gained popularity due to its backend digitalisation that confirms the real-time amendment of textual data.


This website is an authorised destination providing reliable data on both agricultural land registry and previous land records. All data are backed by a fact source which you may review for further details.


The Revenue Department uniformly maintains the database that comprises survey outputs, textual data, maps, and other related paperwork. As everything gets scrutinised by a panel, there is little room for contradictions.


Once you open an account on Dharani and register any query either as an individual or on behalf of an organisation, a mutation gets triggered on its own.
Besides providing land records, the Dharani web portal is effective for the following purposes as well:
Carrying out mutation services which are necessary for various reasons like checking ration card eligibility, property tax liabilities, etc.


Registering a property post-handover of ownership


Applying for estate partition or lease


Fetching encumbrance details


Calculating stamp duty as per current market value of land


Rescheduling or cancelling a particular slot


Spotting all prohibited spaces, etc.
How to Link Your Aadhaar Card Before You Start Using Dharani?
You need to log in using an Aadhaar-linked account not only while accessing all facilities of Dharani but also while using any other government-backed facility. Here we have listed down the steps to link Aadhaar to your registered Dharani ID. These include:
Step 1: Head to Google Play Store and search for a UID seeding application.
Step 2: Open this app once the installation is complete.
Step 3: After selecting the UID SEED option, proceed to the next window by clicking on 'Sign in' button.
Step 4: From the provided dropdown list select the 'Seed Aadhaar' option.
Step 5: Now, the app interface will ask you to enter your Aadhaar ID. Enter the 12-digit number carefully.
Step 6: Next, you have to provide Pattadar's phone number. The whole point is to receive a confirmation message once the linking process is finished.
Step 7: Here, you must provide valid details to initiate a fresh login window.
Step 8: This is an optional step where you can choose to sign out by pressing the relevant button.
How to Check Status of Your Land through Dharani Telangana?
Checking land records in Telangana is a completely hassle-free process. Just follow these steps to get your job done:
Step 1: Visit the authentic website of Dharani Telangana
Step 2: Two windows namely the Pahani online and the ROR-1B appear as soon as you click on the land status option. You will find this element in the main menu.
Step 3: Now, you have to select your district from the given list.
Step 4: Next, you have to select the division.
Step 5: In this step, you see a list of Mandals. Select the appropriate option.
Step 6: Choose the village where the intended plot exists. This can be a location where you currently live or any area where you intend to visit in near future.
Step 7: In this stage, you are asked to provide the Khata number/ Subdivision number/ Passbook number. Enter them carefully and click on the Get Details button.
After you are through with all the above-mentioned steps, you arrive at a new page that provides you with the following data:
Landowner's identity
Pattadar's survey number
Document sort
Land extent
Khata number
Land location map
Step 8: This step is optional and you can execute this if you intend to download the displayed information. To accomplish that, you have to simply click on the 'Download' button next to the survey number.
Anyone can use this website as the information is publicly presented to individuals as well as financial organisations to get rid of land-related issues. Whether there is any tax dispute or confusion regarding ownership status, all you need to do is visit the Dharani Telangana portal and avoid the hassles of visiting the tax office each time. This interface brings the state revenue department, Telangana citizens, and financial institutions on the same page.
You May Also Like