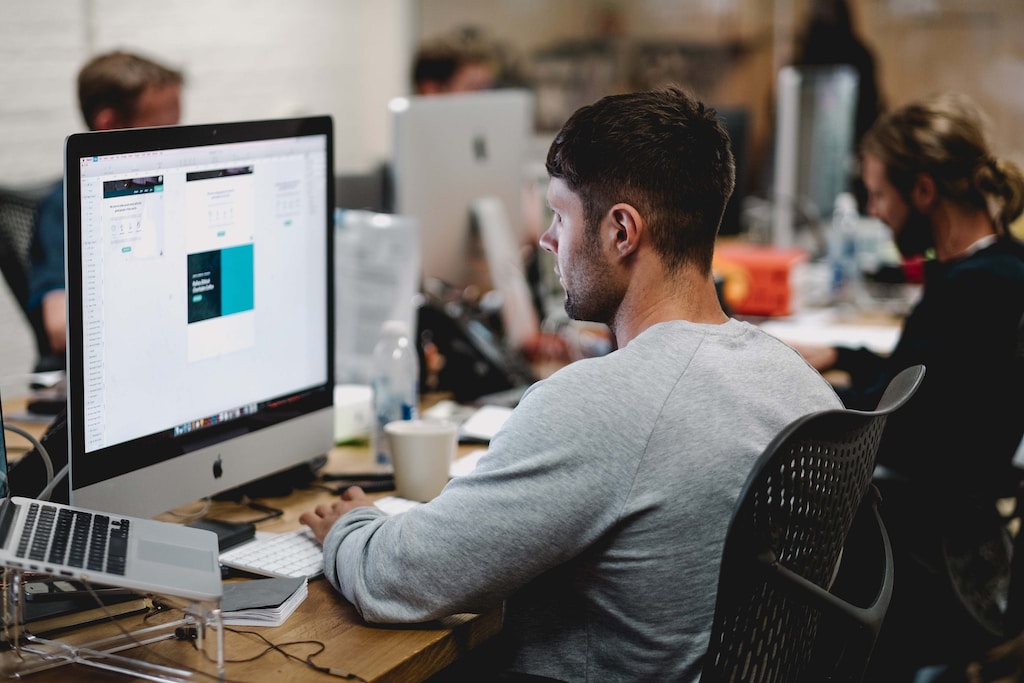 The way that you manage your business IT infrastructure can have a significant impact on the success of your organization. A well-managed IT system will help to ensure that you are able to maintain high levels of efficiency, productivity and profitability. However, if your company is not properly supported by a reliable and experienced IT support company, then this could have the opposite effect – potentially leading to downtime or lost productivity.
Have a Dedicated IT Support Team
One of the most important things you can do is have a dedicated IT support team. This means that your business has its own team of people who are focused on providing service to your company and its needs. A dedicated team including business IT support in Brisbane such as Prosnet will be more familiar with your business's infrastructure, which makes them better equipped to provide assistance when problems arise.
For example, if you run an e-commerce store and have been experiencing issues with sales conversions or website traffic during peak hours (such as Friday evenings), an outside company may not be able to help because they don't understand how these issues affect your bottom line.
However, if there were someone on staff whose job was specifically related to making sure everything ran smoothly in this area. They would be able to make more informed decisions about how best to address those problems without having any knowledge about exactly why they started happening in the first place.
Maintain Equipment and Software
Most software these days has an auto-update feature that will notify you when a new version is available and prompt you to install it automatically. If not, check the website of your chosen software vendor regularly for updates.
The lifespan of most electronic devices is limited by their physical components like hard drives and power supplies which can fail over time if not properly maintained (or replaced). This can lead to downtime when something goes wrong, so it's important that all computer equipment is checked regularly for signs of deterioration or damage from dust buildup, especially around fans where heat can cause issues with internal components.
You should use antivirus software with real-time scanning capabilities so that viruses are detected as soon as they enter your network instead of waiting until after the damage has been done. Also, consider using firewalls as part of an overall security strategy designed specifically for small businesses based on their needs rather than relying solely on one type.
Work with an IT Support Company that is Reliable and Effective
IT support companies are not all the same. In fact, there are many different types of IT support companies out there and you need to find one that can meet your needs. You want someone who is reliable, effective and affordable.
You also need to choose a company that offers the right level of service for your business needs. For example, if you have an IT infrastructure comprised entirely of cloud-based applications then it would be difficult for an onsite technician with little experience in this area to provide much value for your organization's overall IT infrastructure. On the other hand, if all of your employees work from home or remotely then having someone come into their homes every day could prove challenging at best (and impossible at worst).
Finally, make sure that any potential candidate has experience working with businesses similar in size to yours. This will ensure they understand both common challenges faced by small businesses today as well as how best to solve those problems through innovative solutions tailored specifically towards them.
Create an IT Plan for Your Business
A business IT plan is a document that outlines your company's IT goals, and it can help you to identify the best way to meet those objectives. For example, if one of your key business objectives is achieving growth in revenue and profit, an effective IT plan will include strategies like investing in new technology or hiring more employees.
On top of that, creating an effective business IT plan will also give you insight into exactly what kind of infrastructure upgrades are needed at each stage of development. Also, even how much money should go toward each upgrade as well as what types would be most beneficial, this will make budgeting far easier down the line when it comes time for future projects.
Get Service Agreements in Place
Getting a service agreement in place is a good idea, especially if you don't have one already. What exactly is a service agreement? It's an agreement between you and your IT provider that covers what they'll do for you and how much they charge for it. A typical IT support contract will include:
The type of services being provided (e.g., hardware repair)
How often do those services need to be performed (e.g., monthly)
The length of time covered by the contract (e.g., three years)
Why do you need an IT Service Agreement? To ensure that everyone knows what they're responsible for, when it needs to happen and how much it costs! Having this information in writing will prevent any misunderstandings down the road about who did what, and when and help both parties avoid getting stuck with unexpected bills or missing deadlines because someone forgot about them until after something went wrong.
Conclusion
If you are looking to enhance your IT infrastructure, it is important that you find a business IT support service provider who can help you with all your needs. These experts will be able to provide everything from installation and maintenance services to data backup solutions and upgrades when necessary. You can also contact them when there are any problems with your network so they can come on-site immediately without wasting time waiting for appointments like other companies might do in this industry.