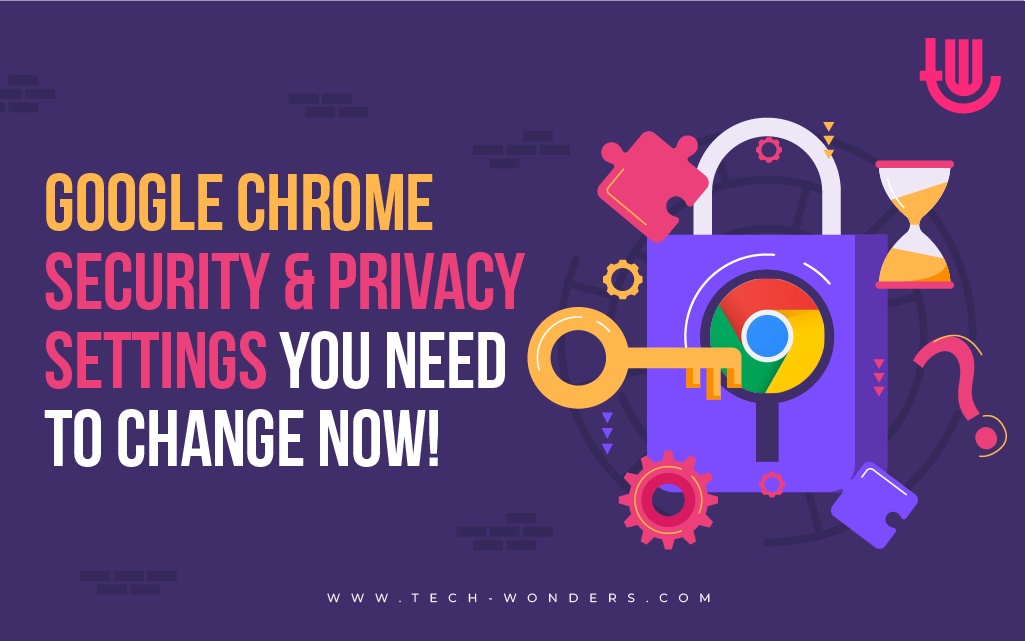 Google Chrome is one of the most widely used web browsers in the world. Based on a statistical report, over 2.65 billion people have Chrome as their default browser. While it is known for its popularity, speed, and convenience, it's important to protect your privacy when using the browser. People easily store their passwords and give up sensitive information through browsers, which are at a high risk of getting compromised. This article talks about some of the Google Chrome Privacy Settings you should change to protect your privacy.
Google Chrome Privacy Settings You Should Change to Protect Your Privacy
Normally, changing the Google Chrome Privacy Settings becomes more important if your accounts are linked across different devices, or you often travel with these devices, or you have a wide range of surfing history including websites filled with adware and spyware.
Without wasting any more time, let's move towards knowing more about the changes you must make immediately.
Remembering Account Passwords on Stored Devices
Creating a profile on Google Chrome will automatically sign you into your Google account when you sign into any other Google service, like Gmail or YouTube. This can be a privacy risk if you share your computer with others. To disable this feature, go to Chrome Settings > Sync and Google services > Turn off "Allow Chrome sign-in." Normally, logging out when you're sharing common devices is advisable.
Autofills
Google Chrome also saves auto-filled details such as payment information, addresses, and passwords. With shared devices, it is not recommended to save your autofill details, which can get unknowingly clicked while filling out forms.
Going Incognito
Many users are already aware of Google Chrome's private browsing window called "Incognito mode." With this mode, your browsing history, cookies, and other data will not be saved. To open an Incognito window, click on the three dots in the top right corner of the browser window and select "New incognito window."
A Website That Makes You Accept Their Cookies
Various websites often ask you to approve third-party cookies. These are to track your browsing behavior across multiple sites. However, that can lead up to an unwanted gathering of leads. To disable them, go to Chrome Settings > Privacy and Security> Cookies and other site data, and select "Block third-party cookies."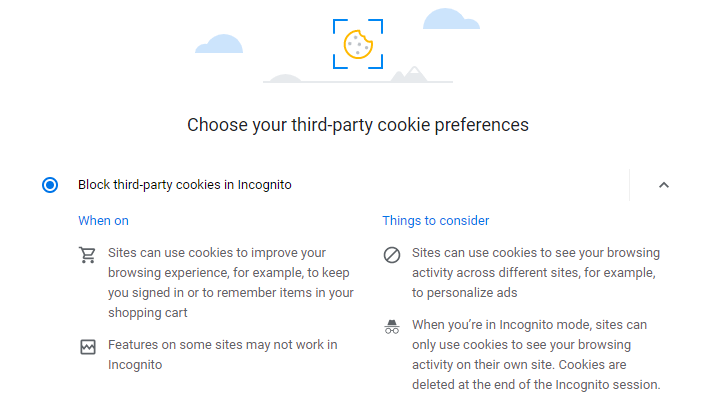 Always Use Secure Connections
Secure connections can be accessed via the settings section in Chrome. Enabling this will force all the websites to run over HTTPS protocol. All the user communication via this protocol encrypts the data, protecting it from sniffing attacks over the network.
Location Tracking
Google Chrome tracks your location and uses it for services such as Google Maps or searching for nearby options via Google. Also, it tracks where all your accounts registered to a particular device have been to show personalized results and memories. To disable location tracking, go to Chrome Settings > Privacy and Security> Site Settings > Location, and turn off "Ask before accessing."
Use a VPN
Having a Virtual Private Network (VPN) encrypts your internet traffic and hides your IP address. With websites requesting to accept their cookies policies, a VPN can make it more difficult for third parties to track your online activity. You can use a free or paid VPN service to enhance your privacy using Google Chrome.
More Details on Chrome Privacy
Google Chrome also provides a guided tour for users to understand more about privacy features and security controls. Following it will help you understand the different perks of selecting standard or enhanced security settings.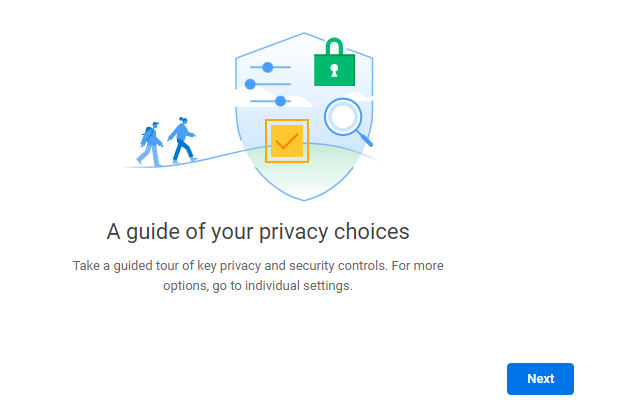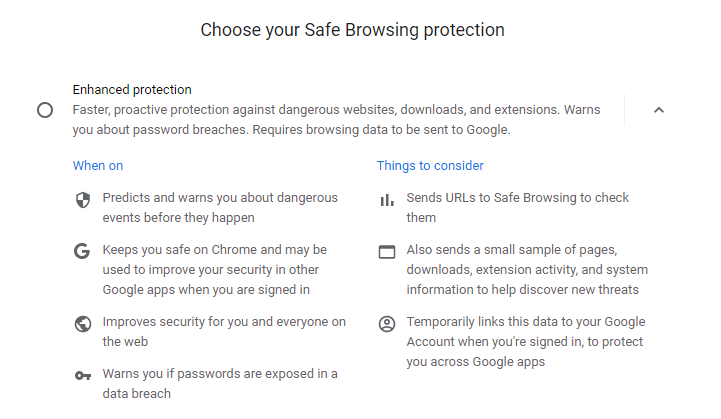 Know More About the Advanced Protection Program by Google
Google recently came up with the Advanced Protection Program, for all users and organizations with sensitive information on their accounts. For the same, users can enroll at no additional cost. This feature enables protection from phishing, malicious files, and only selective (approved) applications accessing the accounts. Business enterprises and individuals can also buy physical keys from Google that are required while signing in. Only selective accounts can be registered with the admin's approval for this program. So far, this is one of the services Google provides that offers the strongest security.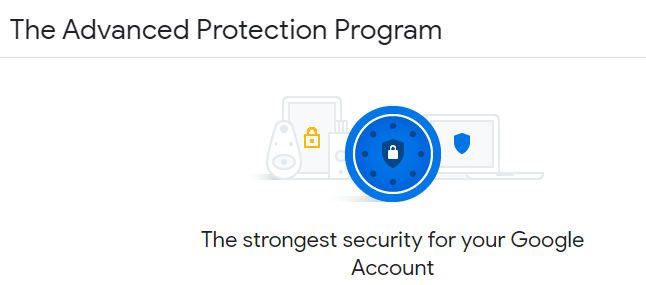 Towards the Conclusion
These were some easy-to-follow Google Chrome privacy settings to protect your online privacy better and reduce the amount of personal data collected about you. I hope you find this article and tutorial helpful in safeguarding your cyberspace activities.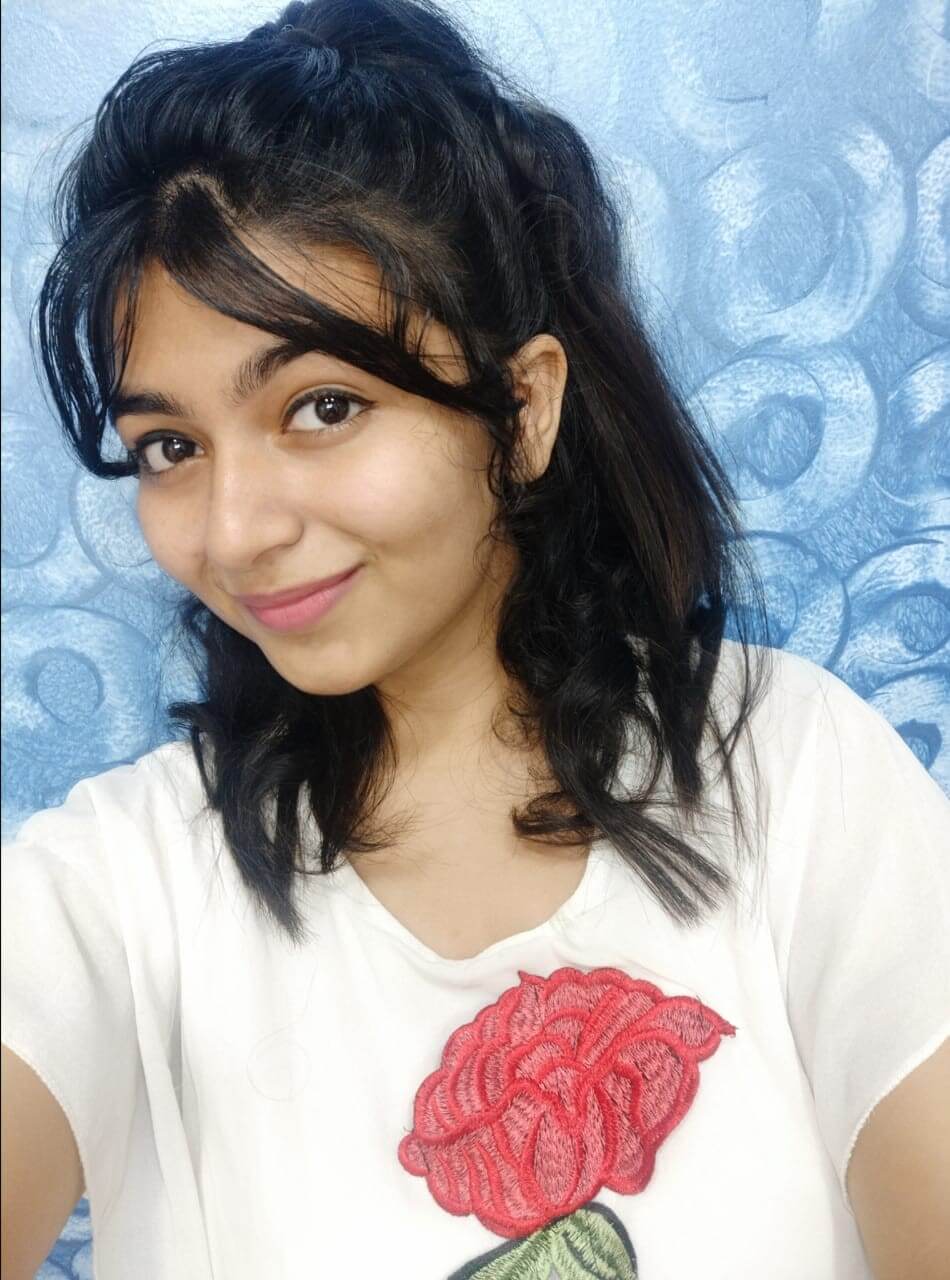 Author Bio: This article has been written by Rishika Desai, B.Tech Computer Engineering graduate with 9.57 CGPA from Vishwakarma Institute of Information Technology (VIIT), Pune. Currently works as Cyber Threat Researcher at CloudSEK. She is a good dancer, poet and a writer. Animal love engulfs her heart and content writing comprises her present. You can follow Rishika on Twitter at @ich_rish99.
---
You May Also Like