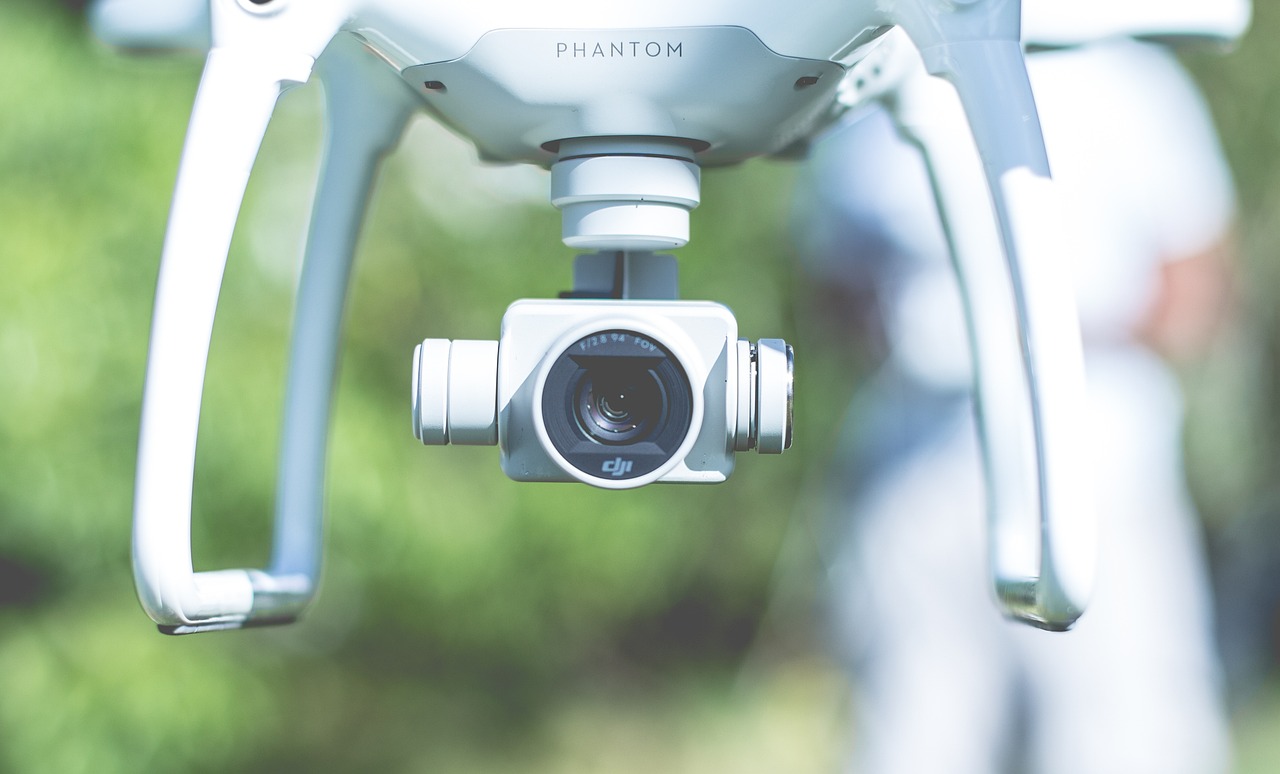 In the rapidly evolving landscape of technology, one innovation has captured the imagination of businesses across industries: drones. These unmanned aerial vehicles have transitioned from being mere recreational devices to becoming powerful tools with immense potential in commercial applications. With their ability to soar through the skies, drones are rewriting the rules of traditional practices and unlocking new possibilities for businesses worldwide. Let's delve into the world of commercial drones and explore the specific applications where they are making a profound impact. From aerial inspections to delivery services, drones are revolutionizing industries and propelling businesses into the future.
Aerial Inspections: Enhancing Safety and Efficiency
Drones have become invaluable in conducting aerial inspections across a wide range of industries, offering a safer and more efficient alternative to traditional methods. By equipping drones with high-resolution cameras and sensors, businesses can remotely inspect infrastructure, such as buildings, bridges, and power lines, without the need for manual inspections or the use of heavy machinery. This not only reduces human risk in hazardous environments but also minimizes the downtime associated with traditional inspection processes. Aerial inspections enable businesses to identify potential issues, gather data, and make informed decisions quickly, saving time, resources, and ensuring optimal safety standards.
Case Study: The use of drones in the construction industry has revolutionized the inspection process. From capturing real-time imagery of construction sites to monitoring structural integrity, drones provide valuable insights that enable construction companies to detect potential issues early on, ensure compliance with safety regulations, and streamline project management.
Delivery Services: Fast and Efficient Logistics
Drones are reshaping the logistics landscape by offering fast and efficient delivery services. With advancements in payload capacity and flight capabilities, drones can transport small packages and goods over short distances, bypassing traffic congestion and challenging terrains. This is particularly beneficial in areas with limited infrastructure, such as remote locations or during emergency situations. Delivery drones can quickly transport medical supplies, emergency aid, or even e-commerce packages, significantly reducing delivery times and improving accessibility. By harnessing drone technology for delivery services, businesses can enhance customer satisfaction, optimize logistics operations, and explore new markets.
Case Study: Companies like Amazon Prime Air have been exploring the use of drones for package delivery. By leveraging drone technology, they aim to deliver packages within 30 minutes or less, revolutionizing the e-commerce industry and redefining customer expectations for fast and efficient deliveries.
Window Cleaning: Reaching New Heights
Drones have taken window cleaning to new heights—literally. Cleaning windows in high-rise buildings often involves significant risks for workers, requiring scaffolding or specialized equipment. However, drones equipped with cleaning mechanisms and sensors can autonomously navigate the exterior of buildings, providing a safer and more cost-effective solution. They have truly become an indispensable part of the commercial window cleaning equipment available. These drones are designed to spray cleaning solutions and utilize rotating brushes or wipers to effectively clean windows, regardless of their height or accessibility. Window cleaning drones offer businesses a swift and efficient method for maintaining the aesthetics and cleanliness of tall structures while ensuring worker safety.
Case Study: The use of window cleaning drones in skyscrapers has gained traction in urban centers worldwide. By deploying drones equipped with specialized cleaning equipment, businesses can minimize the risk associated with manual window cleaning and reduce the overall cost and time involved in maintaining tall buildings.
Agriculture: Precision Farming and Crop Monitoring
Drones have found immense value in agriculture, empowering farmers with valuable data and insights to optimize crop yields and resource management. Equipped with cameras, sensors, and thermal imaging technology, agricultural drones can survey vast fields, collecting data on crop health, soil moisture levels, and pest infestations. This data allows farmers to make informed decisions regarding irrigation, fertilization, and pest control, optimizing resource allocation and reducing environmental impact. Additionally, drones can precisely distribute seeds or spray pesticides, increasing efficiency and reducing chemical usage. By adopting drone technology in agriculture, farmers can achieve higher crop yields, improve sustainability, and make data-driven decisions for optimized farm management.
Case Study: In the vineyard industry, drones equipped with multispectral cameras are used to monitor the health of grapevines. By capturing high-resolution imagery and analyzing the data, vineyard owners can identify stressed plants, assess canopy density, and detect signs of disease or nutrient deficiencies. This information helps them implement targeted interventions, such as precise pesticide application or irrigation adjustments, leading to improved grape quality and higher wine production.
Surveying and Mapping: Precision Data Collection
Drones have revolutionized surveying and mapping practices, enabling precise data collection for a variety of industries. Equipped with advanced sensors, cameras, and Lidar technology, drones can capture high-resolution aerial imagery, generate accurate topographic maps, and create 3D models of landscapes or structures. This information is invaluable in urban planning, infrastructure development, environmental monitoring, and land surveying. Drones provide a cost-effective and efficient solution for gathering comprehensive data, reducing the need for manual labor and surveying equipment, while improving accuracy and speeding up project timelines.
Case Study: Surveying companies have embraced drones to streamline their operations. By utilizing drones for aerial mapping, surveyors can significantly reduce the time and effort required to capture detailed data for large areas. The collected data can be processed into digital elevation models (DEMs) or orthomosaic maps, aiding in project planning and design processes.
In Conclusion
Drones have ushered in a new era of possibilities and have become indispensable tools in various commercial applications. From aerial inspections to delivery services, drones have revolutionized industries, offering enhanced safety, efficiency, and innovation. As we continue to witness advancements in drone technology, the future holds even more promising opportunities for businesses worldwide.
The integration of drones into commercial operations has not only increased productivity but has also improved safety standards. Aerial inspections conducted by drones eliminate the need for manual inspections in hazardous environments, minimizing risks for workers and ensuring compliance with safety regulations. By leveraging the capabilities of drones, businesses can gain valuable insights, detect potential issues, and make informed decisions promptly, reducing downtime and optimizing operations.
Furthermore, the use of drones in delivery services has transformed the logistics landscape. With the ability to navigate through challenging terrains and bypass traffic congestion, drones offer fast and efficient delivery solutions, particularly in remote areas or during emergency situations. This has opened up new avenues for businesses to reach customers quickly, improve customer satisfaction, and streamline their supply chain operations. As we embrace this era of technological advancement, it is crucial for businesses to explore and harness the potential of drones to stay at the forefront of their respective fields.
You May Also Like