As time goes by, the use of mobile devices is becoming more and more popular. Not only do people use mobile phones and tablets for fun, but they also use these devices for work. They are a very good alternative to desktop computers, especially for people on the go.
One of the most popular categories of apps is definitely the productivity category. Productivity apps are often developed for both business and non-business users in mind. So regardless of whether you are a student, teacher or a small business owner, you will find productivity apps helpful.

Among tons of different productivity apps, document management apps attract special attention. One such application is an app to convert PDF, specifically to convert PDF to Word. However, when it comes to online tools, there is a new player in the game stands out from the crowd – pdfforge online. Pdfforge online is a free online PDF tool that works directly in your browser. So, the next time you need to convert a PDF to Word or perform other PDF-related tasks, give pdfforge online a try and experience the convenience and efficiency if offers directly in your browser.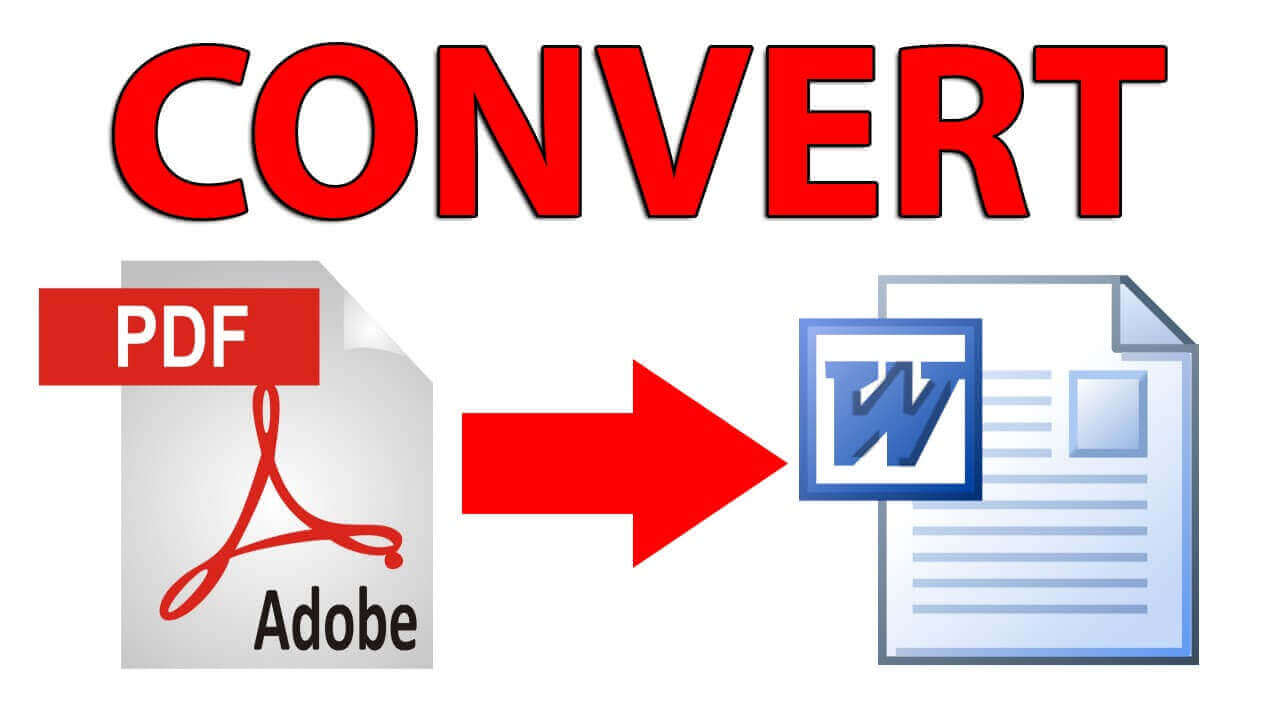 PDF to Word – Highly Popular Productivity App You Need to Have on Your iPhone and iPad
PDF to Word converter app is developed by Cometdocs, a developer of different document management systems. This totally free app is developed for converting PDF documents to Word and can be very handy for people who need to edit their documents. It is important to note that once you convert a file from PDF with this app, you need to have any MS Office app installed in order to open and edit a Word document.
PDF to Word converter app is compatible with iPhone, iPad and iPod touch. To be able to use it, you need to have iOS 6.1 version or later. The size of the app is 7.2MB and there is only the English version available.
How to Convert PDF to Word using PDF to Word iOS app?
PDF to Word app is very easy to use. You can convert your PDF in just a few steps. In order to convert PDF to Word, open and view PDFs that you need to convert, click the share button and from the Open In menu access PDF to Word app.


What else do you need to know about PDF to Word app?
Besides being free, the PDF to Word app doesn't have any file size limits or a limited number of conversions. The conversion results are precise and accurate. The end result is ready to use in MS Word or Google Docs. You can convert both native and scanned PDF documents. For impatient users who want to get their conversion result in 15 minutes, there is an in-app purchase offer – a lifetime subscription. Basically there is no difference between free and paid subscription – only the waiting time, but the quality of conversion is the same. The waiting period depends on your file size, internet speed and conversion queue. When there are too many requests at the same time, it may happen that you need to wait longer than usual to get your file. All in all PDF to Word is an app you should have on your iPhone and iPad.