Halloween is a great time for fun and a happy time to enjoy life. Watermark Software group do like to join the Halloween party and have already prepared free brand new software bundle – Photo Watermark Software (V8.0) and Video to Picture Converter (V5.2) as Halloween candies. Just make sure you are in this grand Halloween party!
The candies which Watermark Software group provide free for this Halloween, are the new version of Watermark Software and the hot product Video to Picture Converter.



Photo Watermark Software
Watermark Software's new version is worthy of mentioning. Compared with the previous version, it adds functions in text effect and image brush, which will bring you a totally different using experience and a brand new concept of Watermark tools.
It allows mixed-color text in the Text mode, which makes it superior to add more vivid texts. Click the Text button, choose the "Text" and hit "Type Text", then you are free to create your own beautiful texts.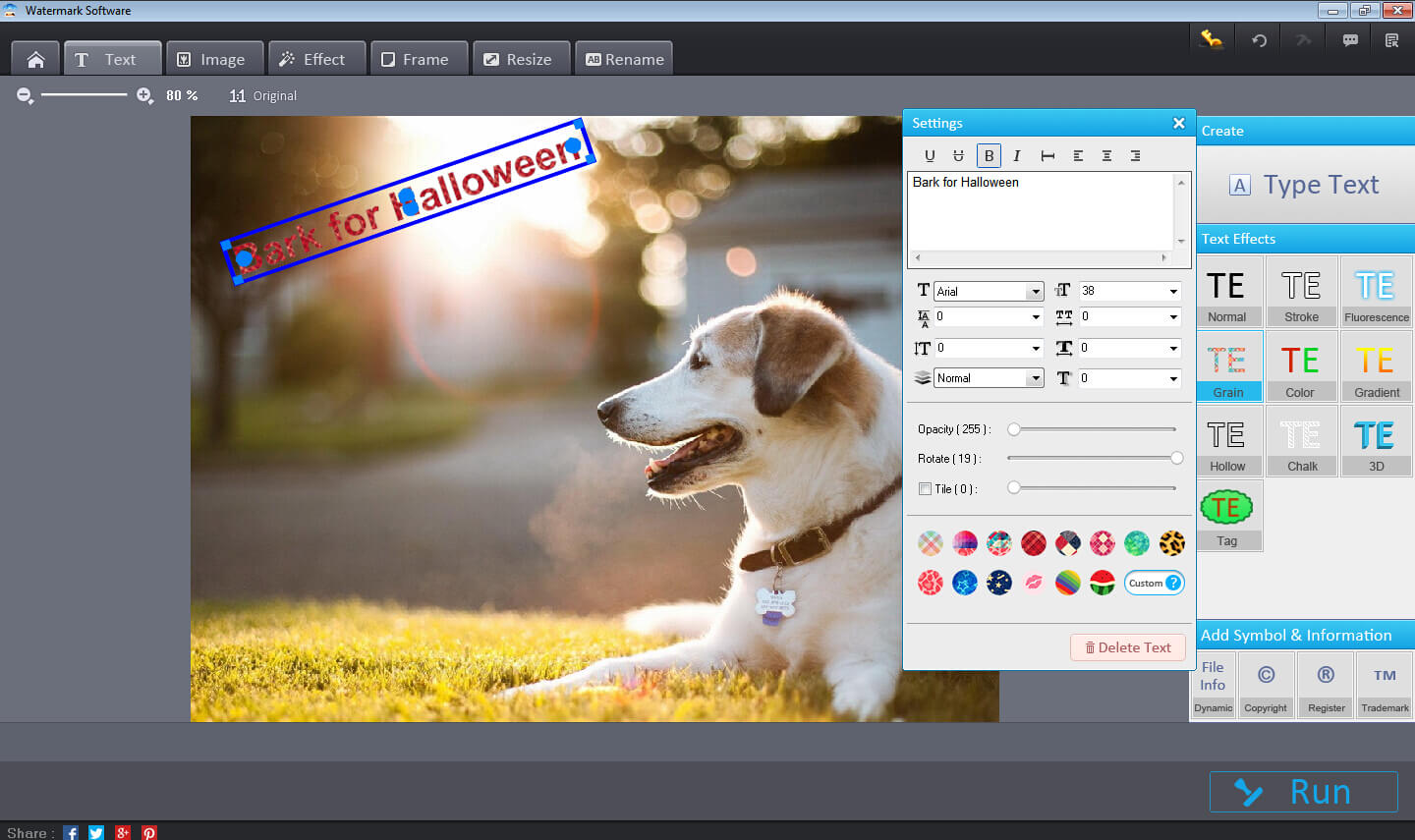 The Image mode will help you apply photo watermark to images. You can easily set the place of your watermark and adjust the watermark opacity. By blending proper photos, it's all possible for you to create harmonious photos without much hard work.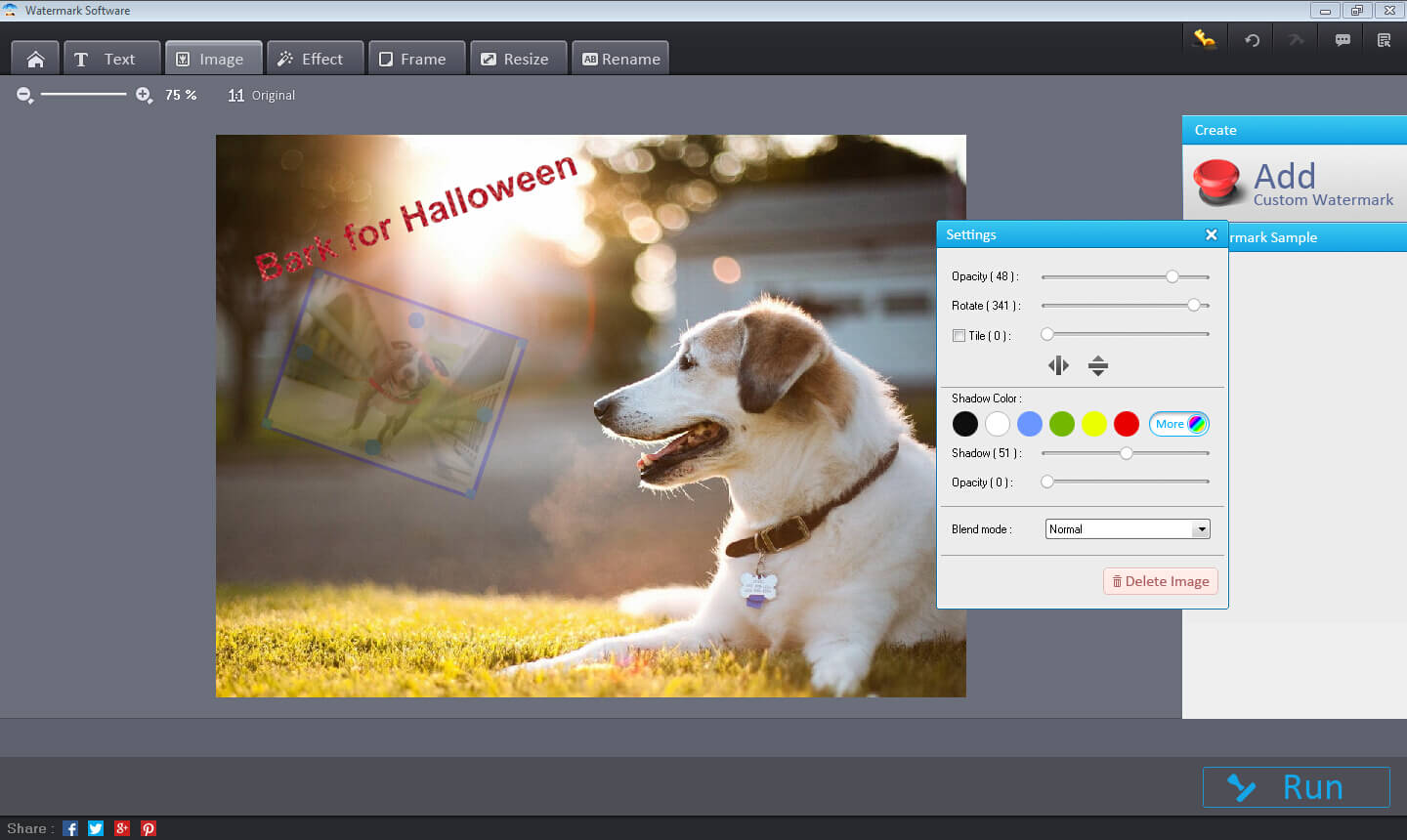 As for the Effect Brush function, it embeds Mosaic, Color and Bokeh, which are all amazing and useful effects. Mosaic is used to cover the parts of picture which you hope to hide from others. Color mode is designed to black and white the whole picture except for your brush areas.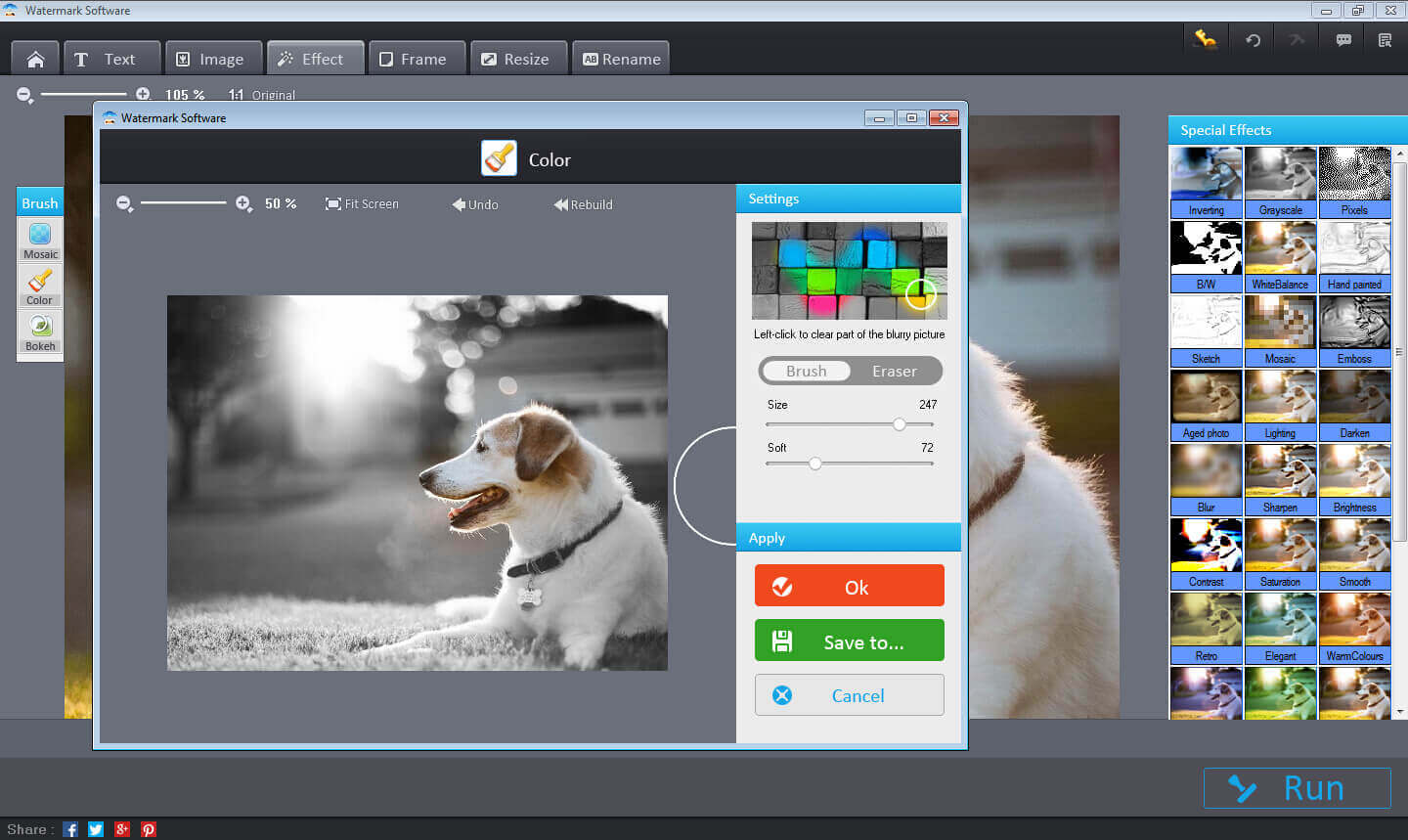 While, the Bokeh button is for blurring the whole picture with its original colors except for making parts of the picture clear with the applies of brush tool.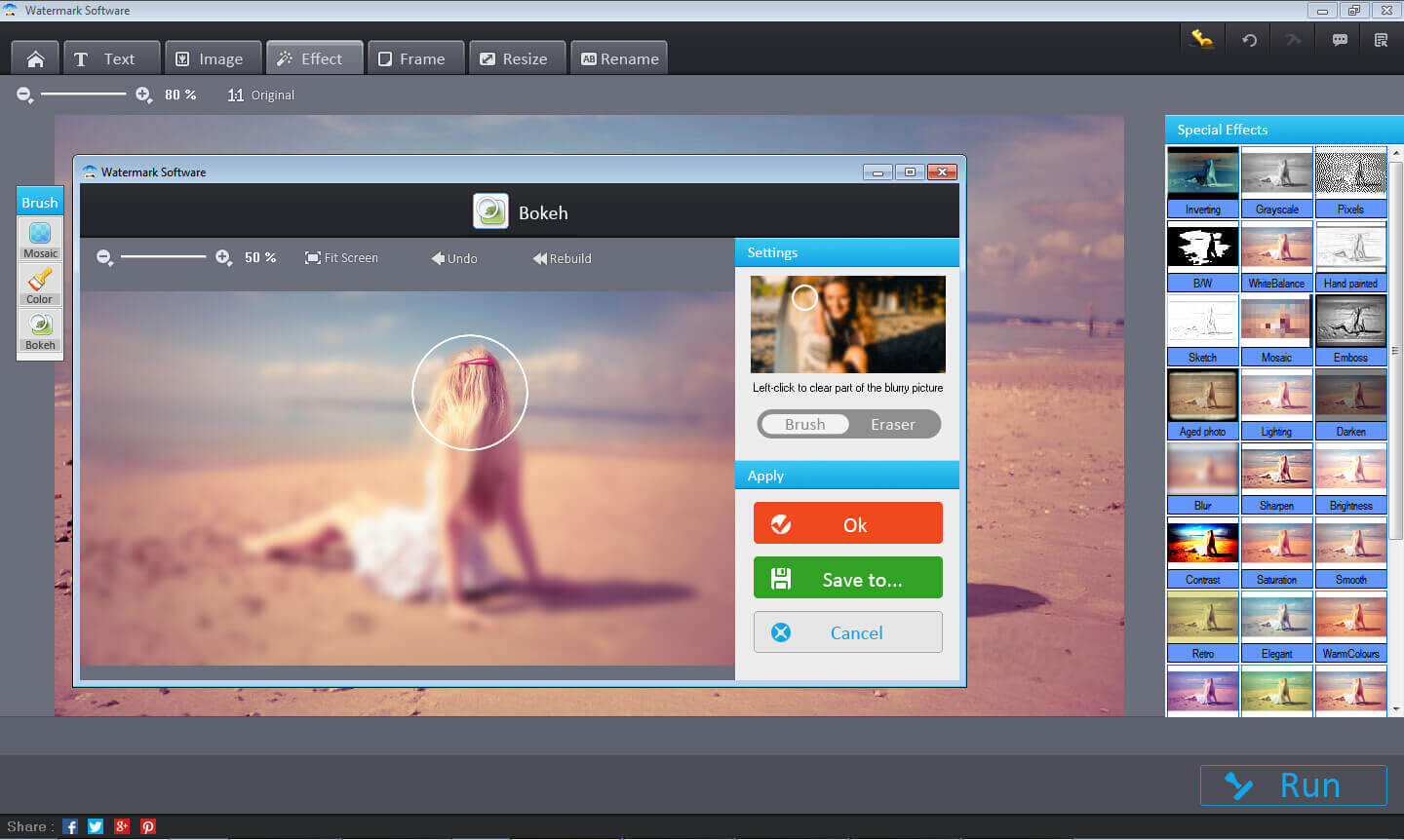 All the three brush functions are made to create contrasts to picture, highlighting some areas. The most appealing point is the whole operations can be finished within clicks. So it's easier to use than most of the mainstream photo editors do.
Other delightful functions of Watermark Software is its support for batch adding watermarks, batch resizing images and batch renaming photos.



Video to Picture Converter
The shining feature for Video to Picture is its fast conversion to all kinds of pictures. With it installed on PC, you can easily convert a video to almost all kinds of pictures. Adjusting the pictures size is allowed. Adding effect to the output photos is also supported as well as outputting animated picture or other still seriate pictures. Deep into the four buttons in the bottom of the Video to Picture interface, you will find more interesting usages.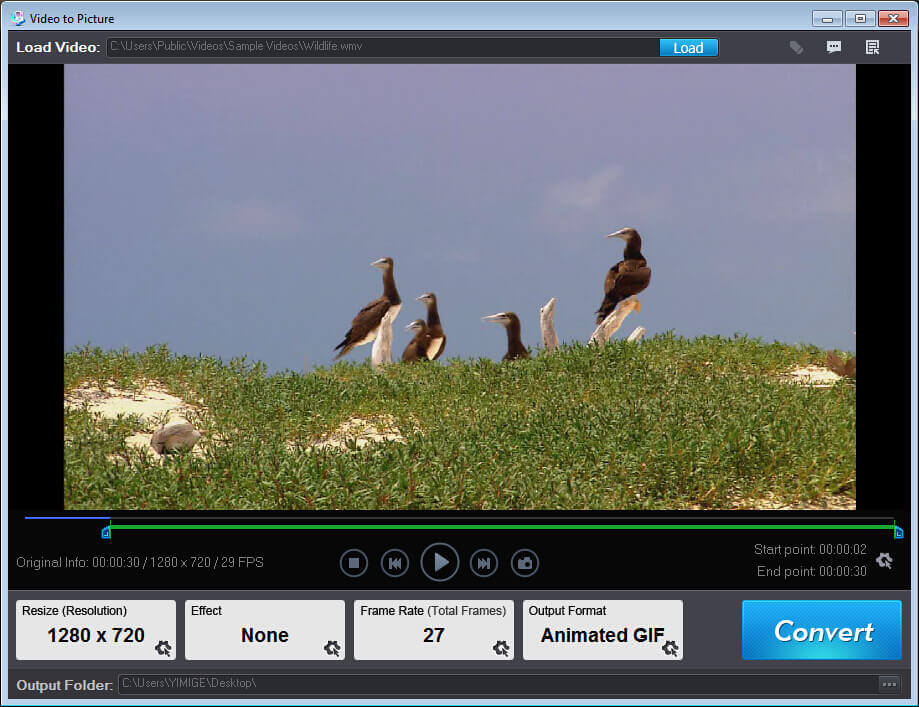 Putting Video to Picture and Watermark Software together, we think Watermark Software earns a better score due to the newly improved functions. The weak points for Video to Picture lies in not allowing to add captions and watermarks. But what is delightful is, we can free get the two software this time. So we can do whatever we like to do with all of our videos and pictures due to the Halloween party.
Wanna grab a free copy of the Halloween treats? Make sure you follow the steps below to enjoy the perks.
Go to Watermark Software Halloween campaign landing page and download the two software pack – Photo Watermark Software and Video to Picture Converter by clicking [GET IT FREE]. Here's the Watermark Software Halloween Giveaway Landing Page:
https://www.watermark-software.com/halloween/
Unzip the software packs and install them on Windows PC.
Register the software with the license in the pack. FYI, the register button is on the right corner of the interface.
Run and enjoy!
At last, we want to highlight that the Watermark Software Halloween giveaway campaign will be valid before Nov 8th, 2015. So be sure to register both the software before the deadline. Happy days!