Get the most efficient solution by which user can convert OST to PST format and open OST data in Outlook 2016. It is frequently asked query "How to Convert OST to PST?" where users are looking for the solution which perfectly migrates OST to PST format without any data loss. So, if you are also seeking to convert OST to PST format, then this article is for you only.
Introduction to Outlook & Their File Formats
As we know that Outlook is the most popular email client which is developed by Microsoft corporation. Outlook offers to store their data in two different file formats i.e. OST and PST. Both are created in different circumstances. OST file is created when the Exchange Server is connected with MS Outlook. It enables user to work with Outlook even in an offline mode too. While PST file created when the Outlook account is configured. It also stores the complete data items of Outlook which can be used by Outlook.
Why We Need to Convert OST to PST?
For all those users who are most aware of the working of Outlook, they also know that in some situations Outlook is unable to synced with exchange server which causes error in opening Outlook. Some of the situations are discussed below:
Distraction in the connection of Outlook and the MS Exchange causes an error.
Crash of Exchange Server or MS Outlook.
Virus/malware attack on the hard disk.
Accidental deletion of user account.
In case, user required to transfer his email client's data i.e. OST file to another computer than he need to convert his OST file into PST format.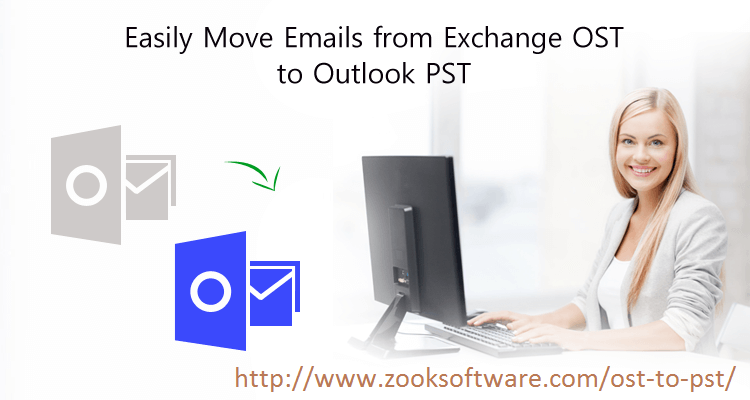 In any case if user faces any type of similar situation as discussed above, then he will get an error when trying to open OST file. If any user wants to open their OST data again in Outlook than it is necessary to convert OST to PST format. Because due to some security features of Outlook, it does not allow to open the OST file again in Outlook. After that user is capable to open and access their OST data in Outlook.
How to Choose Perfect Solution to Convert OST to PST Format?
To export OST to PST file format, it is necessary to choose the better tool which can easily convert entire OST data into PST format which keeps all the data in their original structure. As suggested by the technical experts to choose ZOOK OST to PST Converter for the conversion of OST to PST format. It is the prominent method which safely migrate OST data into PST format in few seconds. This utility has easy to use interface by which any user can easily interact with the utility and convert their OST file into PST format instantly.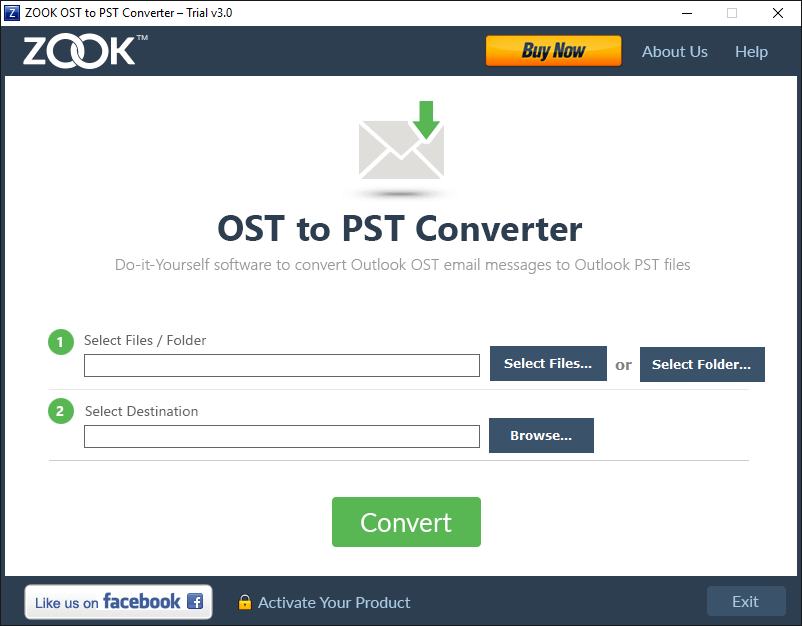 OST to PST Converter is a simple solution for users by which they can easily export their inaccessible OST data items into PST format by maintaining the data integrity. It also facilitates the multiple advance features by which user can easily manage the application to complete their conversion task. Some of the highlighted features of the application is discussed below which helps you to provide the healthy PST file.
Key Features of ZOOK OST to PST Converter
This tool enables user to convert entire OST file into PST format with their components like email messages, contacts, images, attachments, notes and more.
It enables user to preview their email data before converting it into PST format.
File renaming option is also facilitating by the tool.
Supports all the OST files of any version.
Windows based utility which can be smoothly launched on the latest version of Windows operating system.
Dual mode helps user to convert the single OST file or Batch OST file into PST format at once.
Conclusion:
Overall, when user gets an error when trying to open their existing OST file, then he needs to convert their OST files into PST format by using the OST to PST Converter. After the successful conversion of OST to PST format then only user is capable to open OST file in Outlook.