In this era of digital technology, document management has become significantly faster and easier. Given that files are digitized in an electronic form, they can be manipulated without difficulty. In other words, editing, creating new documents, merging files, changing the file format and other things has become a child's play, whether on a desktop computer or on a mobile device.
Considering that PDF is the most common document type because of its professional and practical features, we have already written about a useful tool that can be convenient when it comes to managing PDFs on the go.


However, this helpful PDF to Word Converter app has recently been updated and the latest version offers handy new features, so it's time to present the app in a different light and learn how to enhance working with PDF documents.
In the version 4.1, PDF to Word Converter has unlocked Linked Services which means you can convert PDF files from Gmail attachment, but also from Google Drive, Dropbox, Box, and OneDrive for free. Practically, from now on you are able to edit your documents that are stored safely on cloud storage services directly within the app and the best part that this is completely free. Not only will it save your time, but it will save you money as well.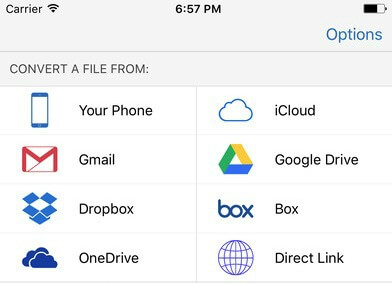 Another improvement is that beside all these cloud services mentioned above, now it's possible to convert PDFs from iCloud storage which is highly appreciated by the Apple users who prefer this way to keep their important files since iCloud makes possible synchronization among their devices.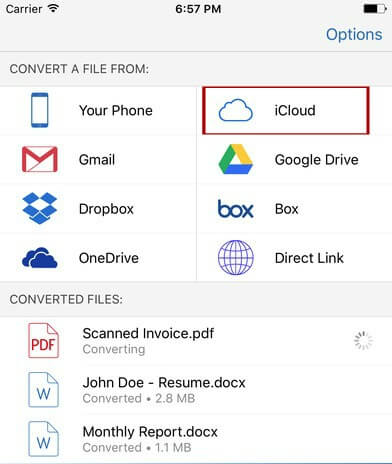 Likewise, there is a new option that will make a document creation a breeze. From now on, you are able to rename the converted document. This is pretty useful because PDF to Word is often used when you need to extract only some information from PDF file and quickly create a new file. As a final touch, now you don't need to use the same name for the new file, but a specific one. A great feature to round up the whole story.



There are some completely new features, but on the other side some good characteristics are improved and enriched. For instance, even though conversions were excellent, in the latest version they are brought to a higher level. Basically, no matter how complex is your file, it will be converted smoothly and accurately. The servers are upgraded to sci-fi level computational beasts capable of converting complex and scanned PDF files.
Last but not the least, the user interface is slightly polished and optimized, but it's still familiar and easy-to-use. Its minimalist design brings all great functionalities together.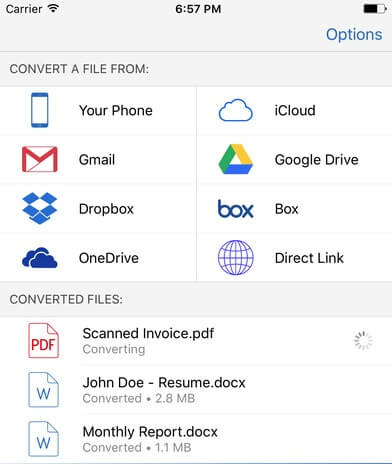 However, there's more, so visit App Store to download PDF to Word Converter and make sure to examine it thoroughly. Let us know your impressions in the comments.