Apple iTunes is a frequently used program for iOS device users, such as iPhone, iPad and iPod. People use iTunes to sync data, to download music or other media files. However, sometimes there may be some errors issues in iTunes while using it. In that case, how to handle with it? Do we have to reinstall iTunes? No, that will be a waste of time. When we meet those problems, we need to figure out a practical method to fix iTunes errors. It happens that Tenorshare TunesCare is just the software that can meet our requirement.



Introduction of TunesCare – Best Software to Fix iTunes Errors
Tenorshare TunesCare is a professional application that is designed to repair all iTunes syncing problems and iTunes errors.

TunesCare main functions are: One click to fix iTunes sync problems and the other is one-stop solution to fix all iTunes issues. You don't need to worry about whether your iOS device is supported or not because this software supports all iOS and iTunes versions, including iOS 10 and iTunes 12. What's more, the best news is that TunesCare is totally free to use.
Which iTunes issues can TunesCare fix?
As a matter of fact, TunesCare is able to fix more than 100 iTunes errors, such as iTunes install errors, iTunes sync errors and iTunes upgrade/restore errors. The examples are:
Repair iTunes not working
iTunes update errors
iTunes install errors
iPhone is not recognized in iTunes
iTunes won't transfer music to iPhone
iTunes slow performance
How to Use TunesCare to Fix iTunes Errors?
The steps to use iTunes repair tool TunesCare are as simple as drinking water. You just need one click to fix all the iTunes errors easily and quickly. You can see the user guide in details as below:
Step 1: Free download TunesCare from official website and then install it to a Windows-based computer and then launch the shortcut of this freeware and then to see the beautiful user interface of it.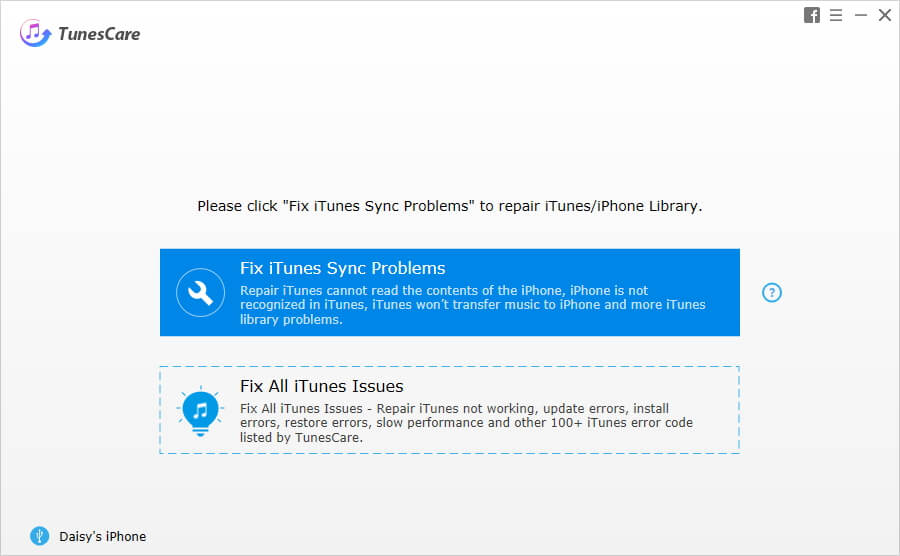 Step 2: If you would like to fix iTunes sync problems, just connect your iOS device to PC. If you need to fix all iTunes issues, just click the blue box in the bottom.



Step 3: If your iTunes performs well, there is no need to repair. If it still runs abnormally or you would like to have a better experience with iTunes, please click "Repair iTunes" to optimize iTunes again.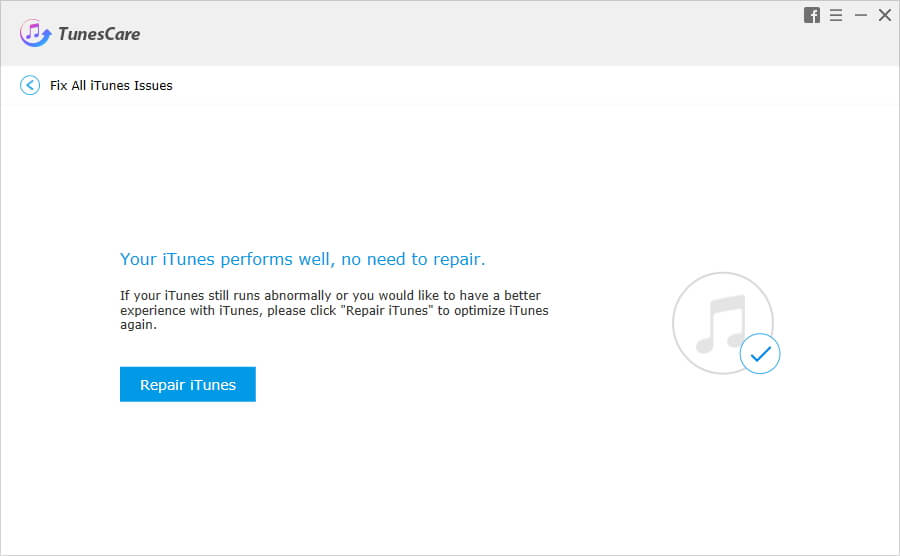 Step 4: If you click the "Repair iTunes", the freeware will begin to download repair drivers for iTunes.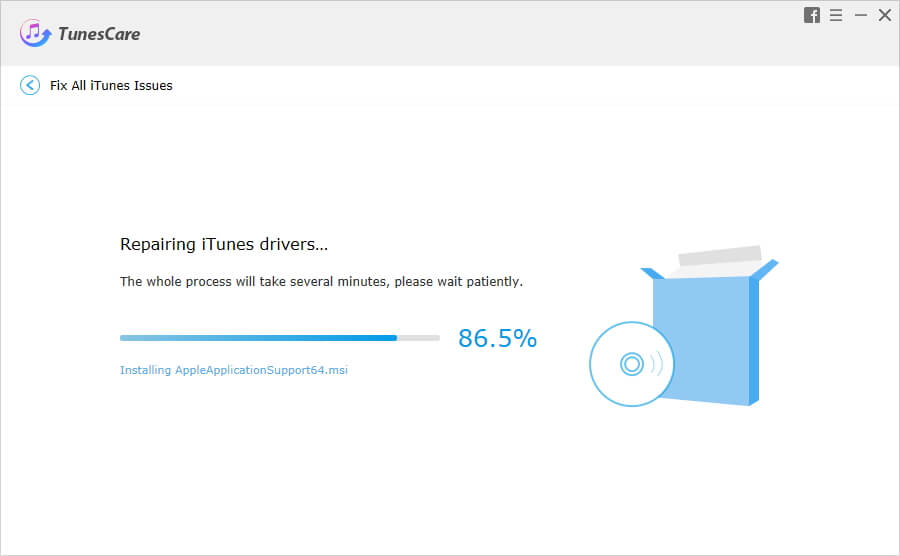 Step 5: After downloading, it will fix your iTunes issues directly. After that, you need to click "Restart TunesCare" button or to close the software.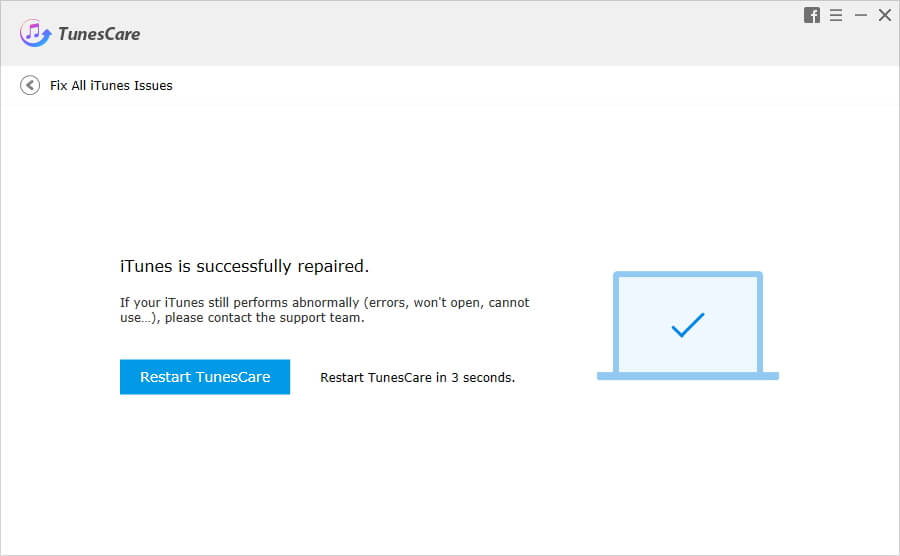 Summary
In a word, Tenorshare TunesCare is really such a nice and stable freeware that can be used to fix all iTunes issues and you won't lose any data while using it. So why not have a try to improve your iTunes's performance when you get some matters about the slow iTunes? You won't be disappointed about using it.