Dead Drop is a business to business messaging solution that allows easy and safe communication, secure file-sharing, and easy project collaboration with external business partners. It is a newly developed cloud-based software specifically created for security-vigilant businessmen.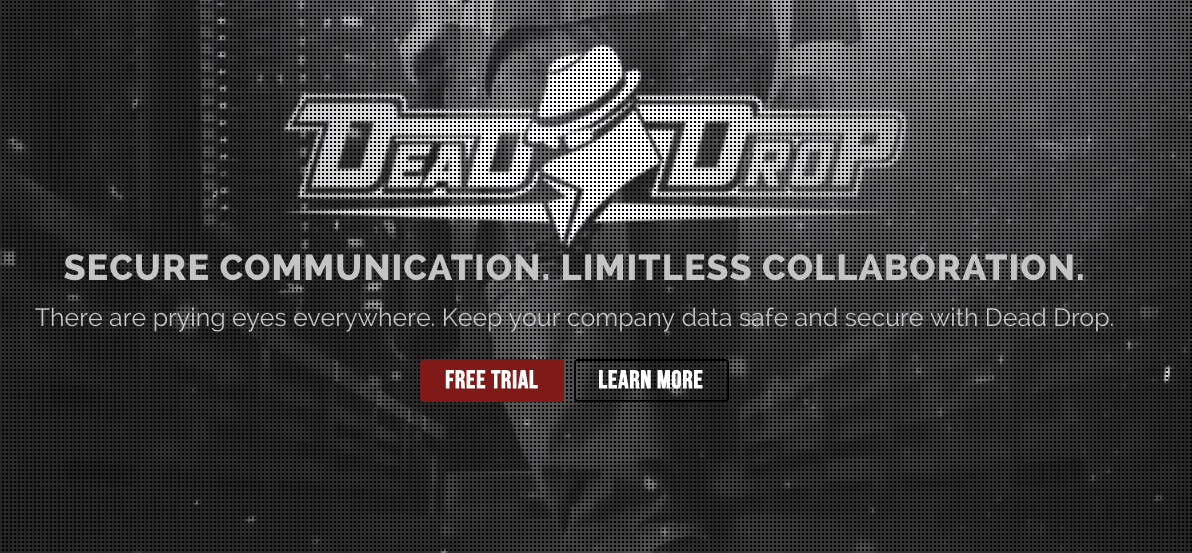 The Meaning Behind the Name Dead Drop
A method used by two agents or officers in passing or trading confidential information or items without meeting at a certain place, purposively to maintain operational security is called "dead drop." It is also known as dead letter box. Taking the name seriously, Dead Drop software boasts of its platform as a safe haven for safe communication and sharing confidential files ― offering optimum security without prying eyes in the background. As the saying goes "Walls have ears," but Dead Drop software is specifically created against such.
Why Use Dead Drop Software
It's a trend in companies today to use a collaboration software, maximizing its many advantages in business building. It helps companies focus on their business and growing customers. It helps them work productively and achieve milestones upon milestones. As companies focus on using and maximizing their core strengths, it can be a challenge to find the right collaboration tool that fits both their budget and business needs.
Despite being a new product in the market, Dead Drop boasts of its edge on features among competitors. Aside from its tough security features and fantastic support, the system also comes with features that make it superior to other collaboration systems. Find out how Dead Drop is different and more advanced from the rest of the collaboration tools available today:
1. Collaborate Safe From Prying Eyes
Its infrastructure is built on Amazon Web Services, a fast and reliable cloud computing platform. Notifications are sent to the user's email once a message in Dead Drop is received. Upon receiving the notification, links are not included for security purposes; users will have to log into their Dead Drop account to view the content of the message.
2. Secure Messaging
Dead Drop is made to address issues concerning the use of emails. It is a project-based software that lets you use and work within the scope of a project. This allows for only specific people to access shared data within projects. To avoid data leaks, only people who are included in the project will have the chance of seeing and reviewing messages, preventing recipient-related mistakes.
3. Saves Quality Time
Having your data secure in Dead Drop, you get to prevent malware, virus outbreaks, phishing, and other types of cyber attacks. This saves the company's time in maximizing their efforts for business growth instead of dealing with these cyber challenges. Also, as mentioned above, the software is an answer for email concerns. By sending a message to the team and not having to worry about its security, you can save a lot of time, money, and effort.
4. Handy Calendar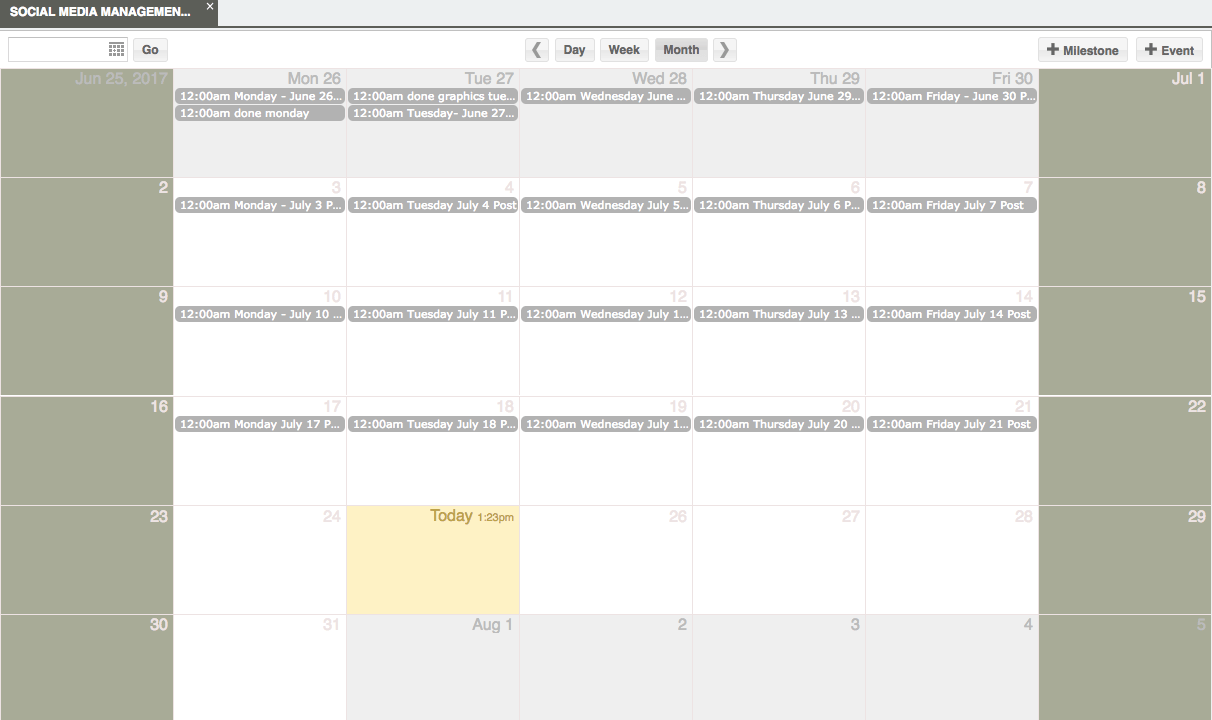 One of Dead Drop's features is a handy calendar. Each project has its own specific calendar to track progress, note events, schedule tasks, and achieve milestones for business to business collaborators to use. Again, no need to fear as everything under Dead Drop is 100% secure, including your calendar of projects.
5. Secure File Sharing
Sharing files within the company, within team members, and with business partners are specifically made easy and secure using the software. It is immediate – just like using real time email, but with optimum security. Common issues in dealing with actual files are prevented ahead since every file uploaded in your account is always scanned for malware.
6. Unlimited Bandwidth and File Storage
Dead Drop lets you work without limits. Using the software, you can add as many projects, files, messages and business partners as needed. You have the liberty to post and share as many files as you want, provided that each file does not exceed 100MB. You're provided with unlimited file storage. With the exception of .exe files, Dead Drop caters to any file type, be it documents, spreadsheets, photos, and even videos. It gives the user the freedom for an easy business to business collaboration and maximizes the tool for project needs, away from the hassle of converting files for sharing purposes.
7. Unlimited Projects with Different Business Partners
Aside from providing an unlimited bandwidth and file storage, Dead Drop lets you create and work on unlimited projects and utilize the software to collaborate with as many external business partners as required.
8. Audit Trail
Not only does Dead Drop secure you from outsiders, it also allows you to stay on top of everything that happens in your account. The software recognizes the need of a company to track every single thing happening within the account. It allows tracing detailed transactions on login status and attempts showing the time, location and IP addresses used. It also provides the convenience to run reports on changes made to a certain project — who made the changes, what has been altered and when they were done. This Dead Drop security feature bolsters accountability within members of the team. It helps to virtually monitor each employee's work.



9. Total Control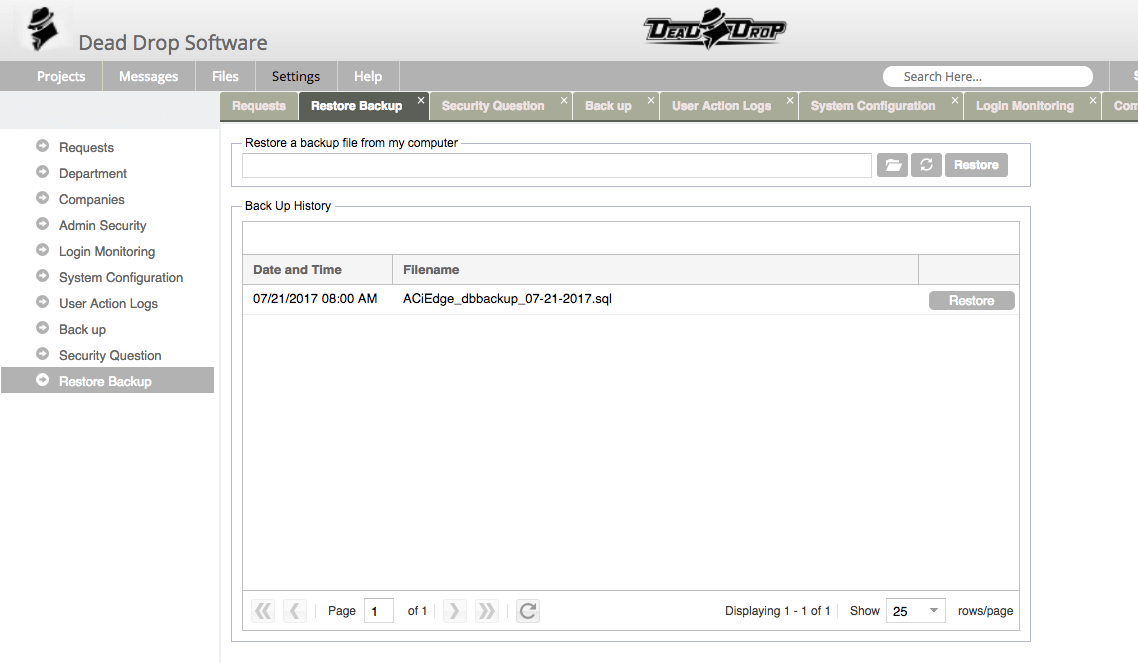 In Dead Drop, database backup and data restoration can be done anytime, anywhere, without unnecessary difficulties.
10. Flat Rate for Unlimited Users and Companies
With all the amazing features above, you would be astonished to know that this software costs only a fixed and flat membership fee of $79 per month. Dead Drop doesn't charge per-user fees, unlike other collaboration systems. No need to pay for per-project fees. Everything is unlimited without any hidden fees. You'll get to work with whatever team size you have. This software does not discriminate small-sized companies from big companies. Dead Drop welcomes everybody!
Benefits of Using a B2B Collaboration System
Collaboration in the workplace is the goal of every company. This enables them to achieve common business goals, reach milestones and increase employee's productivity. It brings about success and motivation when people act effectively on their corresponding tasks, encourage teamwork and help each other in taking part of the company's future. Collaboration sparks a person's creativity, in-depth thinking, and innovation.
Using Dead Drop, collaboration within a team or with business partners becomes more streamlined. Communication challenges are addressed competently. This B2B collaboration software makes communication simple for everyone. Real time discussion is made available anytime, anywhere. With Dead Drop, wasted time is converted to more work done.
Sign up for Dead Drop's 30-Day free trial and see for yourself what Dead Drop can offer your business!