Almost all of us have met data loss problem, even when we know the importance of making regular backups. Maybe one of our working documents was accidentally deleted or our family photos were locked in an inaccessible USB drive and more. In this situation, with iBoysoft Data Recovery, we can get the deleted/lost files back.
Available for Windows and Mac, iBoysoft Data Recovery is a free data recovery tool to recover deleted/lost documents, photos, videos, music, emails, etc. from hard drive, external hard drive, USB flash drive, SD card, memory card, digital camera, etc. No matter what causes data loss problem, such as virus attack, system crash, accidental deletion, formatting, file system corruption, etc. iBoysoft Data Recovery can quickly and easily get lost data back.
iBoysoft Data Recovery is so easy to use that even the newbie can navigate it without any difficulty. It delivers deep scan and quick scan.
Key features of iBoysoft Data Recovery:
Recover deleted files even emptied from Recycle Bin/Mac Trash
Recover data from formatted, unreadable, unmountable, Raw, inaccessible, corrupted drive.
Recover data from deleted/lost partition.
Deep scan and Quick scan: Quick scan is fast and effective to find deleted files from removable media and internal hard drive. If the scanning results of quick scan are average and unsatisfactory, we can choose deep scan option. With accurate algorithm, iBoysoft Data Recovery will dig deeper than common data recovery software and thoroughly scan our entire drive to find more recoverable files.
Preview scanning results before data recovery. iBoysoft Mac Data Recovery can preview videos, audios, pictures, documents, etc.
Intuitive interface: it is intuitive and easy-to-use that people without any prior data recovery experience can use it.
Easy-to-use: different filtering and sorting options to help us quickly target the right contents.
Tech specification:
Windows:
OS: Windows OS (XP/Vista/7/8/8.1/10) and Windows Server (2003/2008/2012/2016)
Supported File Systems: NTFS, Fat32 and ExFAT.
Mac:
OS: Mac OS X 10.6 (Snow Leopard), 10.7 (Lion), 10.8 (Mountain Lion), 10.9 (Mavericks), 10.10 (Yosemite), 10.11 (El Capitan) and macOS 10.12 (Sierra), macOS 10.13 (High Sierra).
Supported File System: APFS, HFSX, HFS, HFS+,exfat and FAT32.



It's worth noting that iBoysoft Data Recovery for Mac is one of a few APFS data recovery software. It is the only one in the world that can recover deleted/lost data from encrypted APFS startup drive/external drive. It works perfectly in different scenarios, including unintentional deletion, accidental formatting, power failures, system booting issues, software/hardware failure, corrupt file system, etc.
iBoysoft Data Recovery for Windows test run
We have some family photos in local F drive. Using specific methods, we successfully damage the file system of our F drive. Whenever we try to open the F drive, the below error message pops out to prevent us from accessing the drive. But in order to avoid irreparable data loss problem, please click "Cancel" instead of "Format disk" option. Now we want to use iBoysoft Data Recovery for Windows to recover data from inaccessible F drive.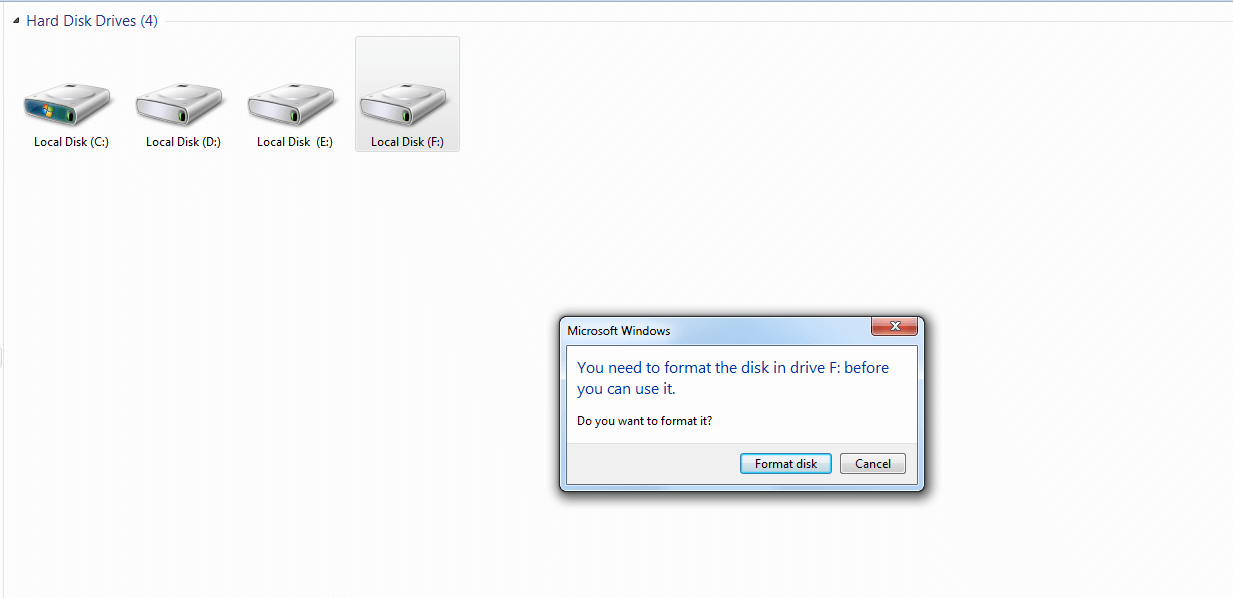 After a quick and easy installation process, we launch iBoysoft Data Recovery for Windows and see the all the detected devices are listed on this page. At a glance, we can view the state of every drive. For further assistant, just click "?" at the top left corner.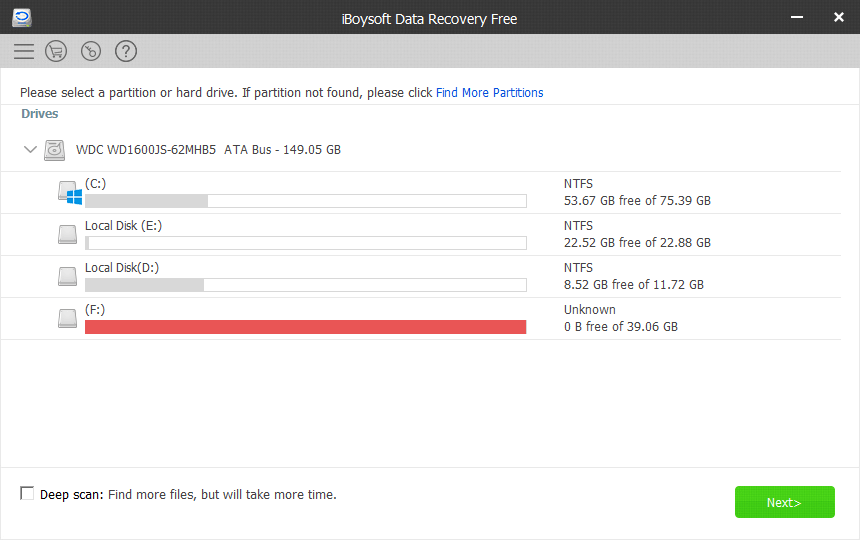 We select the F drive and click "Next". The program starts to scan all the lost files on F drive. After a short time, the below scanning results come to our eyes. With complete folder structure, we can quickly target the wanted pictures.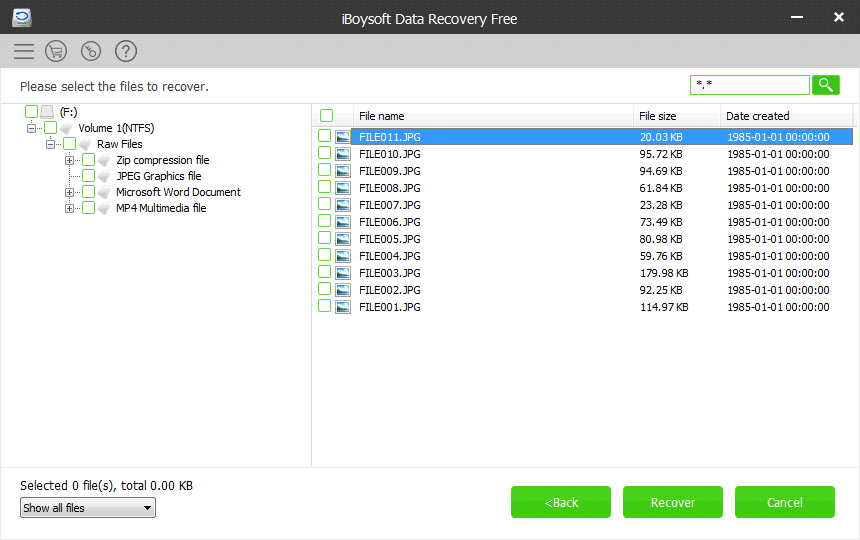 Then select the needed files and click "Recover". When the data is recovered, it opens up in a new file explorer window!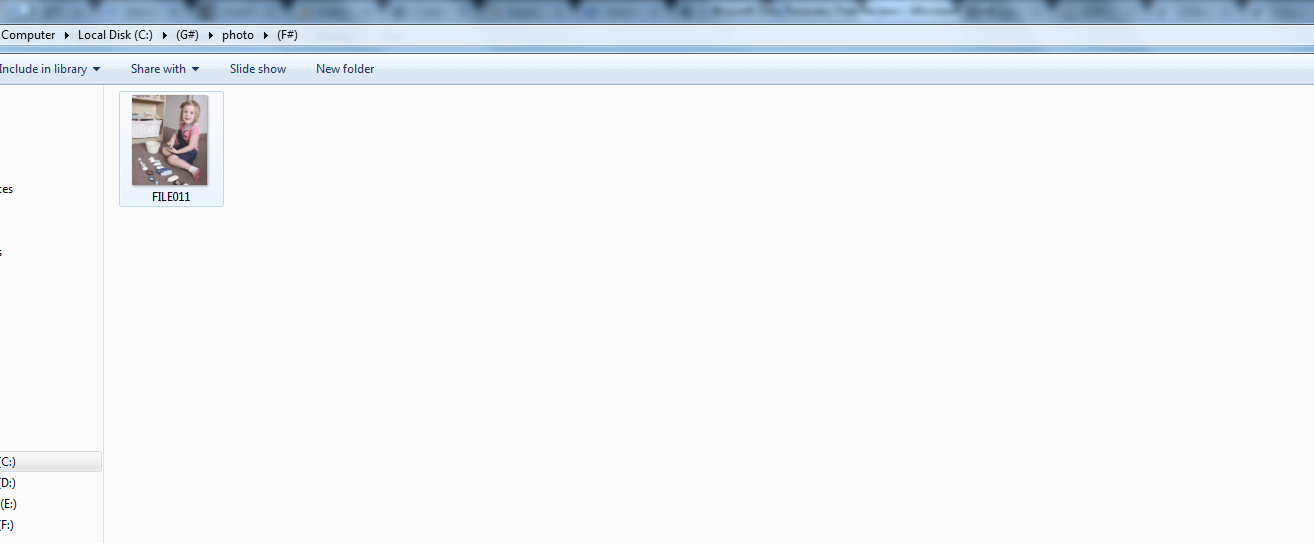 iBoysoft Mac Data Recovery test run
We delete a file named "appstore.icons" on the APFS Macintosh HD and empty the Mac Trash. According to the recovery tips of iBoysoft Mac Data Recovery, we insert in an external hard drive and download iBoysoft Mac Data Recovery on the drive. After the download completes, we don't need to drag to Application Folder to install it, just double click the icon of iBoysoft Mac Data Recovery and run it. These operations effectively avoid overwriting the original data and ensure the completeness of lost data. After launching iBoysoft Mac Data Recovery, we can see the similar interface of Windows version.
Let's go ahead and scan the Mac hard drive. We choose the APFS hard drive and click "Next" to find out the deleted files.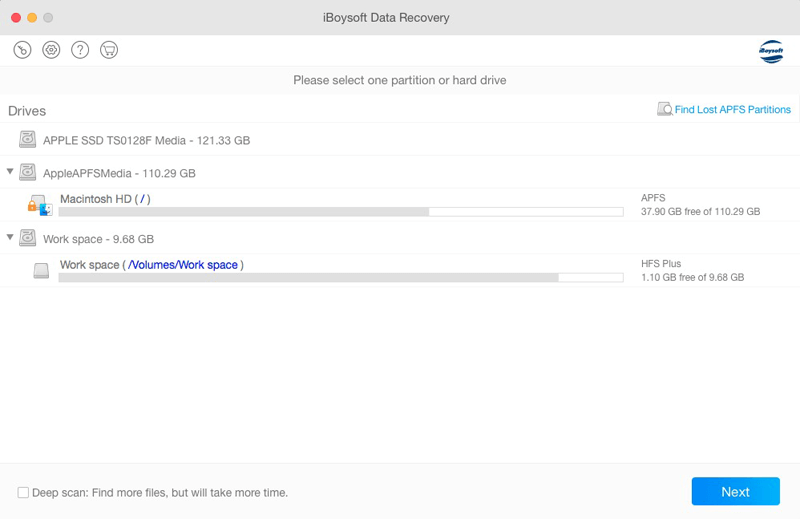 We find the "appstore.icons" in the list. We can preview the scanning results before data recovery. No matter it is video, audio, photo, picture, etc. we can preview with iBoysoft Mac Data Recovery.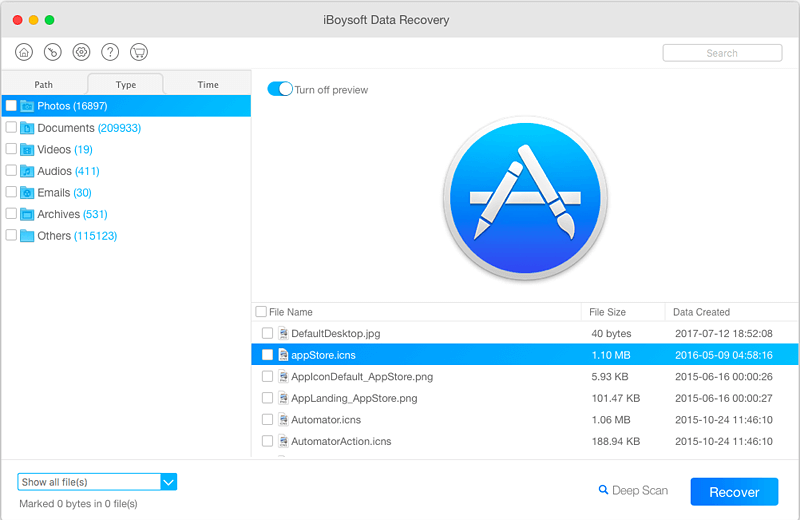 On the left bottom, we can split the type of files, which helps us quickly and easily target the right content. In addition, iBoysoft Mac Data Recovery always delivers real-time results that there is no need to wait until the scan completes.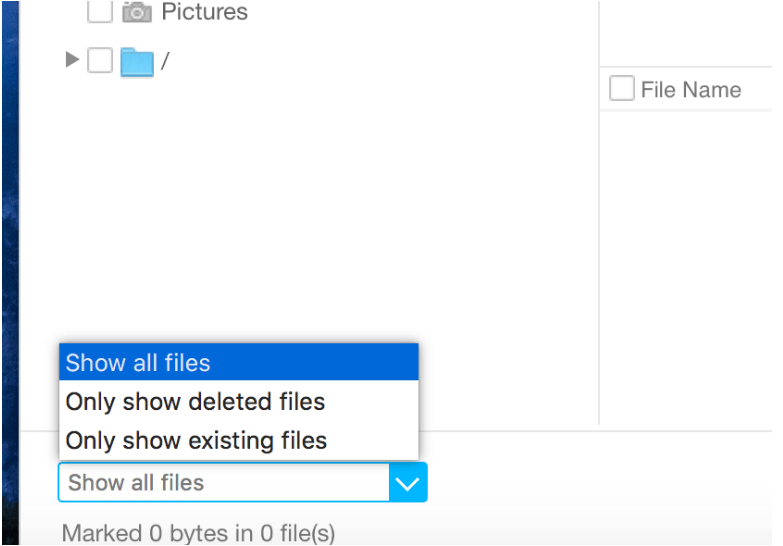 At last, choose the file we want and click "Recover" to complete the process.
Verdict:
For its intuitive interface and the high rate of data recovery, iBoysoft Data Recovery earns a top position on our list of the best data recovery software. More importantly, iBoysoft Data Recovery is developed from a user's point of the review, which meets our needs.