Today, offices have become nearly paperless thanks to the wonders of digital documentation. However, this doesn't mean it's all sunshine and rainbows. Digital documentation has its fair share of issues, and following we are going to address a few of them, especially the ones associated with PDF.
Following, we will share a few hacks that will help your productivity while using PDF software.
1. Edit PDF Files by Converting to Word
Editing remains an issue with PDF documents. Yes, every time anyone needs to update a PDF document, they have a hard time finding a way to make the required changes. In most cases, the user creates content on a new blank document and merges it into PDF. This tends to take a lot of time.
Fortunately, you don't have to put up with this misery anymore. If you need to edit a PDF, first convert it to a Word document. Make the necessary changes and save it as PDF. There are several ways you can do this. Try Google Docs. Upload the file and convert it to PDF online. It's quick and free of cost.
2. Sign a PDF
Do you need to add your signature to a PDF file? You can revert to the old and proven method of printing out the PDF, sign and rescan. Technically this method still works, but considering the modern approach, it's obsolete.
Therefore, save yourself from the unnecessary paperwork, you can use a PDF signature service online like or an app like Adobe Fill & Sign to record your signature and insert in documents. There are various free options available. Therefore, save your effort and stop doing it the old way.
3. Turn PDF Files into Image
If you share image files often, then you may have experience issues sharing images. PDF files are a crisp and high resolution; this increases their size which is hard uploading on an email due to its sheer size. As most people use smartphones for daily communication and a bit of task from daily life.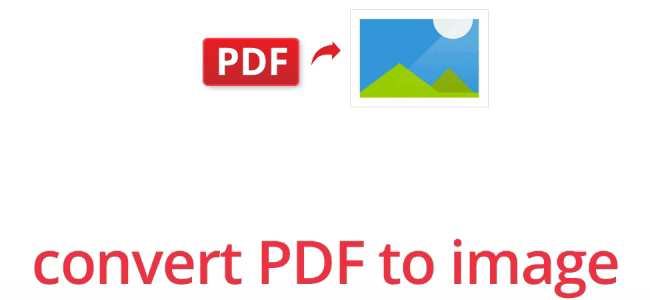 Spare yourself the trouble and convert PDF to JPG image format. This lowers the resolution, and the file will be easy to share and open. You can also convert the image to PNG. This comes in handy if you are a graphic designer who frequently edits logo and images.



4. Merge PDFs
If you want to create presentations to show your work to colleagues and clients, then you will need to merge PDFs. This helps to represent multiple files in one package. If you know how to merge excel spreadsheets, charts, imagery and text nicely into a document, then you better make it easy to share.
To merge several files, you need to convert each one into PDF. Use a PDF editor like sodapdf.com/pdf-converter/ to edit and merge different PDF documents to create impressive presentations.
5. Try Cloud-Based PDF Document Editor
Cloud-based services are helpful if you have a fast-enough internet connection. These services let you manage, customize and secure your PDF documents with greater ease. The ability to work with PDF isn't justified for efficiency as you have a hard time.