You can not anticipate that all of the normal iOS apps may be available on your Apple Watch. The apps which have been designed for the Apple smartwatch are particularly programmed to work on the small display screen. There are a plethora of awesome apps for the Apple Watch platform. They consist of news apps, sports apps, weather apps, social media apps, entertainment apps, communication apps and plenty more. Here are the 4 most useful Apple Watch apps you should try and get the most out of your Apple Smartwatch.
Calcbot 2 – The Smart Calculator and Unit Converter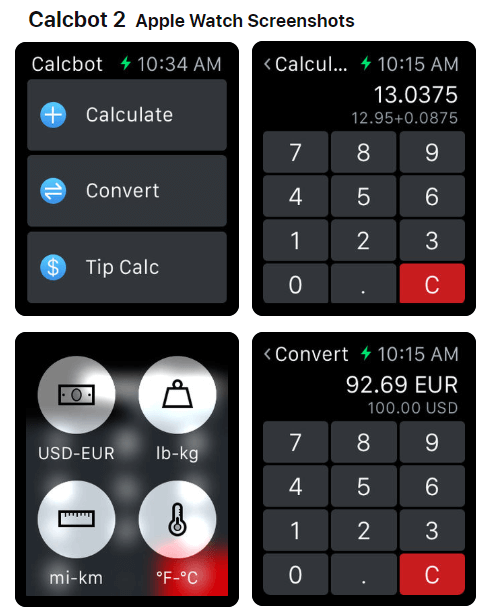 Apple did not provide a calculator on the Apple Watch. They assumed that Apple Watch users wouldn't want to perform calculations using the small watch buttons. Calcbot correctly assessed that Apple Watch users might need to have a calculator available and they created a fantastically-useful calculator that is very easy-to-use. Calcbot is a smart calculator and unit converter offering features like history tape, expression view, intuitive conversion, and much more! Each calculation you input gets saved to the history tape so you check with calculations later. Calcbot's unique expression view permits you to look the whole thing you have got typed so you'll never overlook what you entered or miss a typo. Calcbot 2 allows you to carry out fundamental calculations, conversions, calculate recommendations, and split payments right from your Apple Watch. Also you can sync your history tape across all your Macs, iPhones, and iPads. Its lovely custom animations and sound effects offer superb comments and a fun experience while performing calculations. The Calcbot app is free to download. 
iTranslate Translator – Translate App with Dictionary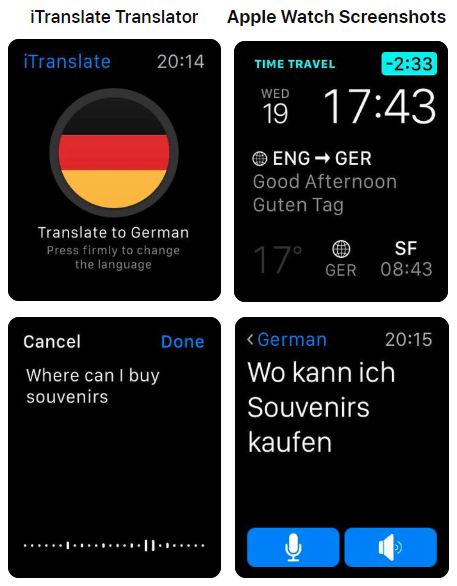 The best app for instant voice translation is iTranslate. All you've to do is just start speaking into the iTranslate app on your wrist and the app successfully recognizes your voice and then converts your speech in text format for instant translation into another language you've selected. Regardless of whether you're learning a new language, translating a document or in the midst of foreign travels, iTranslate app would be very useful for you. iTranslate supports translations in over 100 languages. You can see the translations in full screen, access your previous translations' history and also use the app while messaging. It also has an option to copy and share translations. No doubt, iTranslate is the most useful Apple Watch app you should try.



---
You'll also like to read: 3 Key Language Learning Trends Impacting Education
---
Nest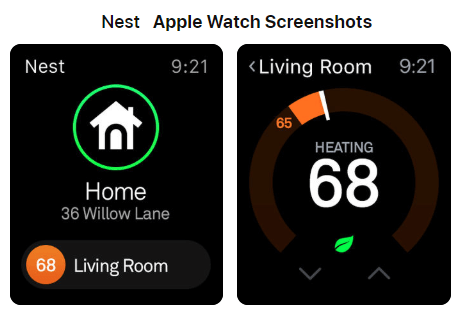 The Nest app for Apple Watch lets you to easily control your Nest Thermostat from your wrist. Using the Nest app you can change the temperature according to your preferences and keep your home as cozy as a nest. Nest uses sensors, algorithms and location tracking to do the right thing automatically, turning off the heat when you leave. You can program Nest app to bring down the temperature in your home half an hour after you go to bed to save energy overnight and then raise the temperature in the morning a half hour before you wake up. Regardless of whether you're home or on your way home you can turn the heat up or down, on or off and set your target temperature that suits your needs. If you're away the app will know your location and adjust the temperature accordingly.
---
You may also like to read: Reasons to Use Digital Showers with Digital Shower Controls
---
Sleep++ Automatic Sleep Tracker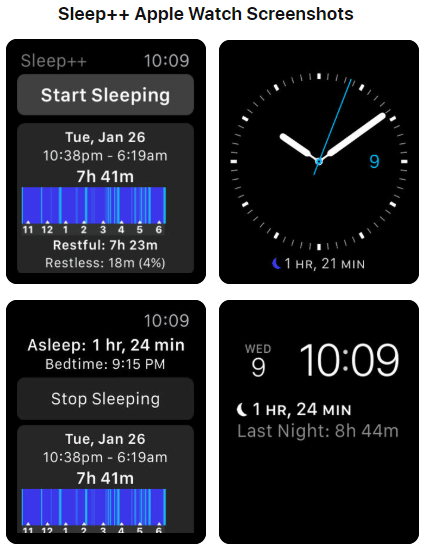 According to surveys a big percentage of society suffers from sleep problems or short sleep. The consequences of not getting enough sleep or staying asleep are manifold and extensive. When you don't get enough sleep, it affects your physical, emotional and mental health.
Sleep++ is an app that gives you crucial facts about the manner that you sleep so that you can become aware of possible reasons of sleeplessness. The Sleep++ app, which is downloaded into your Apple Watch sits on your skin and measures the duration and quality of your sleep.
Sleep++ app helps you to understand how well you are sleeping so you can make required changes in your routines to benefit your sleep. It has an automatic sleep tracking feature that activates when you go to bed at night and it stops tracking in the morning, eliminating the need to start and stop sleep tracking every time you go to sleep at night. Manual tracking options are also provided for more sensitive sleep tracking. Sleep++ app also has options for bedtime reminder and summaries of previous nights' sleep quality.