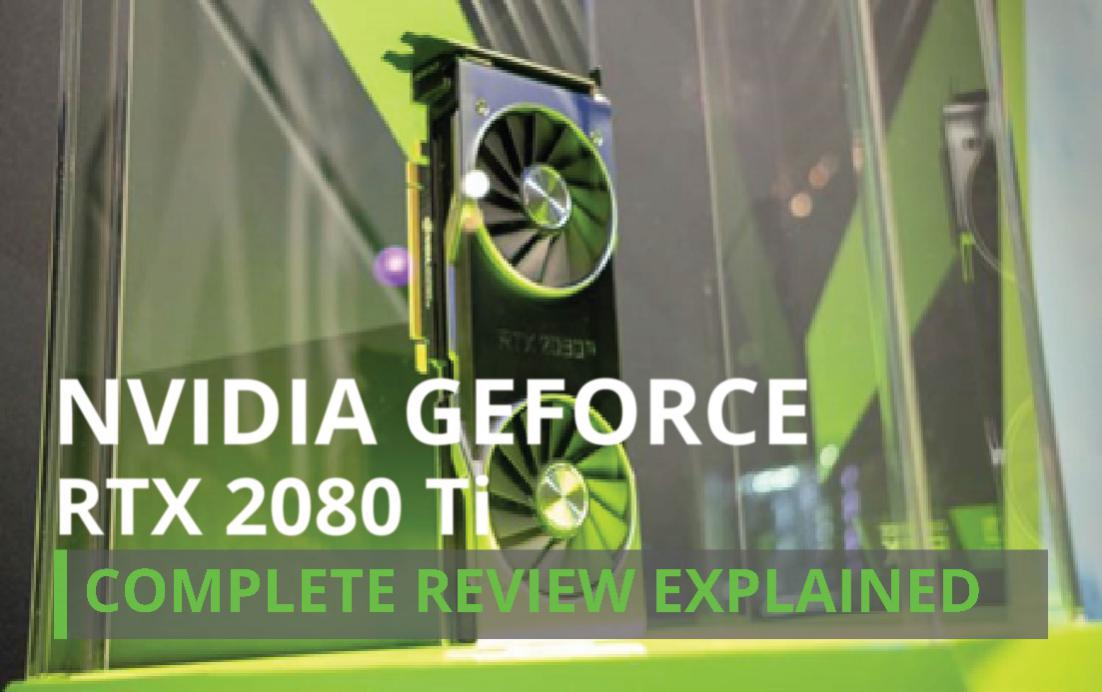 Are you looking for most powerful graphics card for your PC or gaming consoles? Then NVIDIA is bringing you the future of ray tracing technology, the GeForce RTX 2080 Ti Graphics Card. It is rated as the world's most powerful graphics card released by NVIDIA up to now. In this article, I'm going to give you detailed information about NVIDIA GeForce RTX 2080 Ti Graphics Card.
NVIDIA President and CEO Jensen Huang launched the GeForce RTX 2080 Ti Graphics Card at Gamescom 2018.
Computer Graphics Reinvented #GraphicsReinvented
NVIDIA GeForce RTX 2080 Ti Graphics Card
Pros :
High FPS in 4K games with one single graphics card.
Revolutionary Ray Tracing Technology for computer graphics.
USB-C connection.
Cons :
It is more expensive.
Few games with ray tracing support.
NVIDIA GeForce RTX 2080 Ti is an innovative graphics card that can deliver 60 frames per second in 4K resolution games with single microprocessor. But, even more impressive, it also includes cutting edge ray tracing technology and AI integrated tensor cores, which is a new step in the computer graphics revolution. Nevertheless, the price of entering this graphics card is incredibly high.
GeForce RTX 2080 Ti Graphics Card: Prices
This NVIDIA's new flagship gaming GPU costs nearly $999 (Rs. 69,705) and pre-orders are taken out. In offline, the sale starts from September 20th onwards. However, it is still much more expensive than the price of its former model, NVIDIA GTX 1080 Ti.
If the RTX 2080 Ti is a bit unaffordable for you, you could consider its brother – the RTX 2080, with much more affordable prices, starts at $700.
GeForce RTX 2080 Ti Graphics Card: Specifications
CUDA Cores : 4352
Base Frequency : 1350 MHz
Boost Frequency : 1635 MHz
Video Memory : 11 GB GDDR6
Memory Speed : 14 GB/s
Form Factor : 2-slot
Power Connectors : x2 8-pin
Ports : x3 DisplayPort 1.4, x1 HDMI 2.0, x1 USB-C
As the cost is almost twice as much as its former model, NVIDIA GeForce RTX 2080 Ti has impressive characteristics with 11 GB GDDR6 VRAM, 4352 NVIDIA CUDA cores and a maximum clock speed of 1635 MHz with Overclocking.
This new GPU is packed up with two other core combinations, which are RT and Tensor cores. Its predecessor never had such a feature. As RT cores improve Raytracing yet NVIDIA hasn't confirmed how many cores does RTX 2080 Ti include, they revealed this graphics card can display in-depth lighting scenarios and real-time shadows compared to the Geforce 1080 Ti. For now, tensor cores bring AI to consumer graphics cards.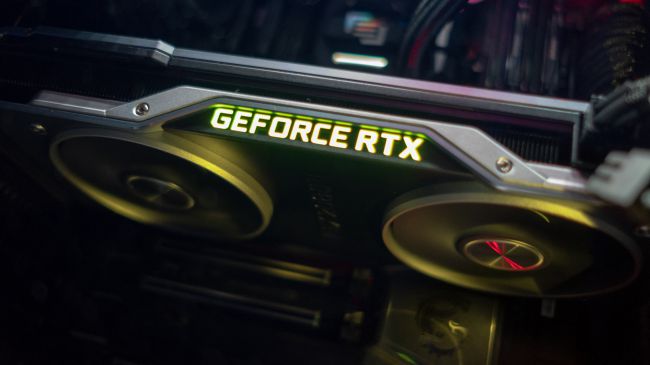 GeForce RTX 2080 Ti: Design and Cooling
RTX 2080 Ti and the entire RTX series based on Turing GPU Architecture also include the first dual-fan cooling system available on the NVIDIA Founders Edition. Generally, first-class graphics cards always come with a fan-type cooler that essentially absorbs cold air through heat channel. A dual fan system, on the other hand, takes cold air and projects it against an open heat sink to extract heat in all directions. While this type of coolers are excellent in isolating heat from the rest of their components, their cooling capacity has always been much lower. Dual and multi-fan systems can carry more air, but eventually leave more heat built up in your PC's case. This debate, among many others in the forums and communities, is still not solved. So, let us see if Nvidia's decision to include an additional fan would be succeed or not. In addition to that, the RTX 2080 Ti also features a full-length vapour chamber that covers the entire PCB board. NVIDIA also vowed that the entire system will work in such a way as to deliver ultra-cool and silent performance.

GeForce RTX 2080 Ti Graphics Card also includes several new ports. For starters, the high-bandwidth connector that NVIDIA has been using is replaced by NV Link, which promises 50 times more bandwidth than previous technologies. On the back, it can also detect a newly added USB-C video output port that has prevailed among the new monitors, and will likely become the de facto connector for future virtual reality (VR) headsets.
GeForce RTX 2080 Ti: Productivity
Despite, we don't have the opportunity to thoroughly test this graphics card some developers and beta users saw a performance of over 100 frames per second in 4K resolution and ultra graphics settings and power consumption is also improved to next-level.
NVIDIA GeForce RTX 2080 Ti Review First Opinion
The GeForce RTX 2080 Ti Graphics Card is faster than ever and its innovative design lays the foundation for upcoming generations of NVIDIA processors, as the G80 did much for the previous generation. However, you do not have to rush head to press the pre-order button. We still have many queries to be solved like what its power consumption, when its lower versions of GPU's come up and what problems they will face.

Image Credits: https://www.nvidia.com/en-us/geforce/graphics-cards/rtx-2080-ti/