Virtual reality is not a form of new technology. It's been here for decades and only recently it has picked up because of improvements in both software and hardware. Do you think you know everything about virtual reality? To know more about this exciting innovation, here are some amazing facts about VR.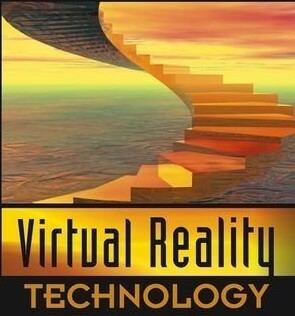 Virtual Reality's origins trace back as far as the 50s
As mentioned previously, virtual reality is not new. It's been here for decades. The exact origins is still being disputed, but the idea or elements of VR have been mentioned as early as the 1860s. Probably the nearest concept we have for VR started in the 1950s when Morton Heilig wrote a concept of an "Experience Theater" called the Sensorama.



Virtual Reality Comeback
You can say that VR headsets recently made a comeback. Being introduced in the market in the 90s, the results in sales were not impressive. Sales flopped due to performance issues and pricing as nobody would like to pay so much for a technology that was not appreciated because it lacked a few elements. But since then, there has been improvement in both software and hardware that VR of today is nothing compared to the VRs of the 80s or 90s. Today's VR is far superior to any other versions of it that we have encountered. The videos are now seamless and smoother and properly coordinated with stereo sound.
Interested Kids and Teens
VR has attracted a market that's keen to innovations and new technology. Kids and teens have shown interest in VR. This is why some console manufacturers have bundled VR headsets together with their consoles to give a new sense of gaming. This allows gamers to be immersed in an environment that looks and sounds real.
Virtual Reality has its dangers
You've seen the YouTube videos of people stumbling and hitting themselves, these are some of the negative effects of VR. There has also been reports of disorientation, motion sickness and migraines. Researchers are currently looking into this and are studying how to eliminate or at least minimize these side effects.



The introduction of VR cameras
Since technology has picked up for VR, there is already a number of VR cameras available online. These cameras let you shoot VR movies at home and take 360 degree images as well. One prime example is the YI Halo 360 Camera which is considered to be the most advanced 3D-360 camera today. It is capable of recording video with high resolution in full 360 degrees enough for filmmakers and VR enthusiasts to use in different projects.
The US military uses VR for training
As seen in numerous Hollywood flicks, VR training has become a reality. The Oculus is being used by the military to train its soldiers to handle different combat situations to formulate tactics that would best deal with different situations. Simulated scenarios allows teams to work cohesively and effectively before they get immersed into the real world.
These are just a few amazing facts about VR and with the continuing improvements in software and hardware, we do expect VR technology to be raised to another level that would benefit every sector of society, be it through entertainment or education.