Catching criminal has never been this much easy. It is now with the help of TEC.BEAN Trail Camera. The Tec.Bean trail camera is best for keeping security. It keeps a whole look at your property. The trail camera is used not only for security but for several uses.
Tec.Bean is a professional company producing many best trail cameras for a long time. The cameras produced by Tec.Bean is of the best quality. They come with many amazing features. The TEC.BEAN Trail Camera also has many amazing features to take a look on.
Let us take a look at some of the features of TEC.BEAN Trail Camera.
Features of TEC.BEAN Trail Camera
➢ HD Resolution- The TEC.BEAN Trail Camera comes with the 12MP stunning camera that clicks clear images, pictures which are the best part of every trip. Without pictures every trip is incomplete. Clear pictures are also needed for security. The culprit can be easily identified if the pictures clicked will be clear. Even if you keep a watch on your car, it can help you to capture clear images of anyone trying to do anything with your special car.

A wildlife photographer always loves amazing pictures of animals. What's better than a perfect picture with perfect picture quality? That's what the Browning Strike Force Trail Camera provides you with. This camera provides you with every detail of the wildlife.

➢ High Definition (HD) Videos- The camera also makes High Definition videos with a resolution of 1920*1080p. The video will be recorded till 90 seconds. It also records audio along with the video. This camera with High-Quality pictures and HD picture quality makes it the best wireless security camera of all time.
➢ Capture Mode- The camera has an amazing capture mode classified as motion detection as well as hybrid mode. So the wildlife photography is no longer limited to only warm-blooded animals. But it increases its limit to capture more and more pictures.
Fast Speed, Battery Life, and Other Amazing Features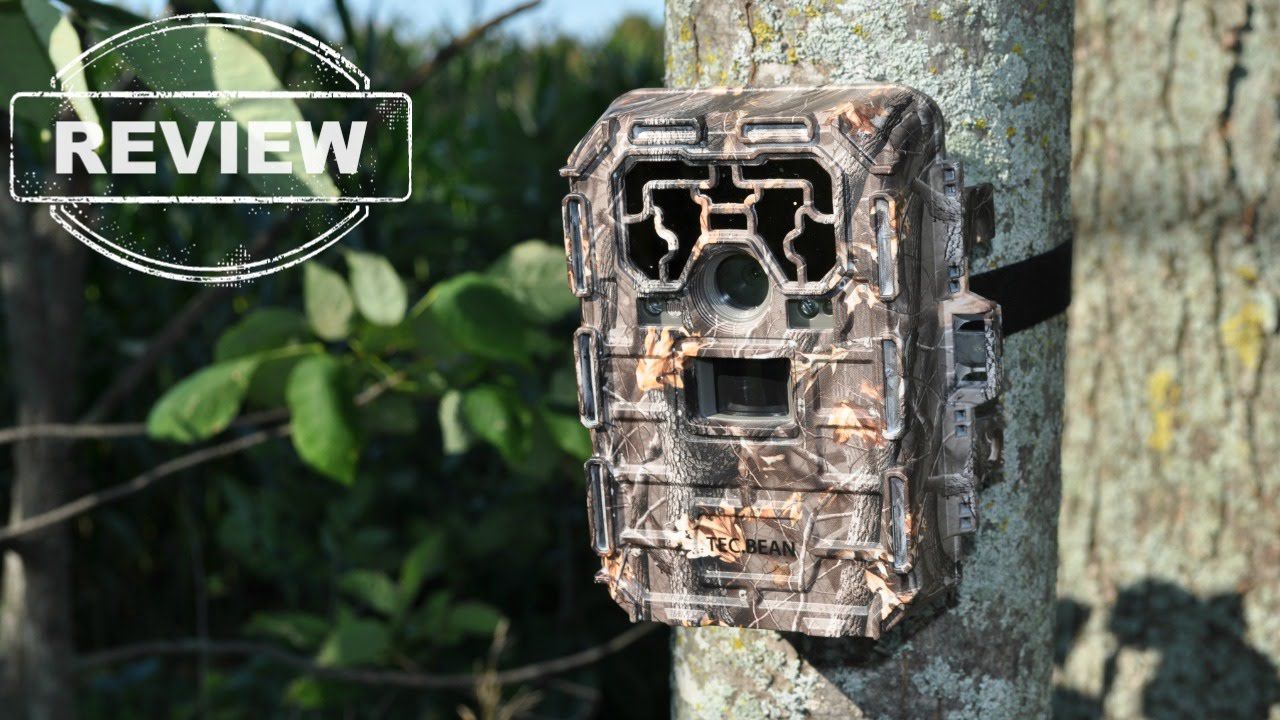 ➢ Fast Trigger Speed- The Tec.Bean trail camera has a very fast trigger speed of 0.8 seconds. It can capture each and every shot within seconds. No shot will be left unclicked. This is one of the most demanded features. As sometimes many perfect shots left unclicked because of the slow speed. It clicks 8-9 photos per click. So that a photographer can get many choices to select among them the best photograph clicked. With TEC.BEAN Trail Camera no shots will be left. Each and every perfect shot will be clicked in a fast and perfect manner. This is a most demanding feature in-game cameras. This feature makes TEC.BEAN Trail Camera most demanded and the best gaming camera among all.






➢ Battery- This camera has an outstanding battery backup. Its battery lasts about 8 months. The camera can click even more than satisfactory level of pictures, as well as videos. What else is needed by any photography lover? Except that more and more pictures are clicked. So that a perfect shot can be taken. But with TEC.BEAN Trail Camera each and every shot is perfect.

Photographer's best choice is none other than TEC.BEAN Trail Camera for capturing more and more as well as amazing photographs. Its amazing features make it the best voted by the photographers.

➢ Night Vision- The camera also has inbuilt night vision in it. That's all that's needed, right? Lots and lots of pictures in the daytime as well as at night time. The camera also includes 36 pcs of no glow flash which provides you amazing picture quality at night time also. Now it feels worth it, right? All the desires of a perfect camera can be fulfilled with this camera, none of the pictures will be ignored. The camera will detect everything in the day as well as in the night, and the shot will be captured.
➢ Protection- The camera is of no use if it gets damaged by water, heat or dust particle. That's why this camera is protected with IP66 protection which houses the camera with a protected layer. This protects the TEC.BEAN trail camera from water, external heat, dust and even snow. The camera also has a feature to set a password which helps to protect the data inside the camera. Now you didn't need to worry about your data even if the camera is stolen. All the data will be unseen and safe with IP66 password protection technology.
Looks and Design of TEC.BEAN Trail Camera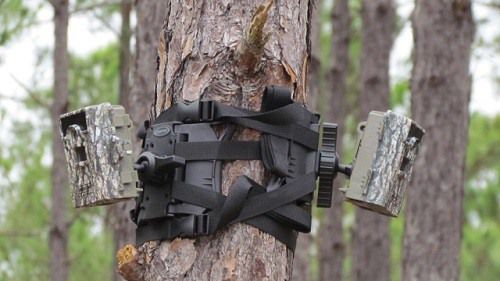 The camera is superb in looks. Its color makes it easy to hide in any atmosphere. The camera once placed, becomes unidentified and can't be recognized. Also, the trendy looks of this camera are most demanded and look attractive to the eyes. The camera is made of hard fiber which is unbreakable. Also, the camera is light weighted and easy to carry.
TEC.BEAN Trail Camera Pros
Attractive design
Internal as well as external protection
Night vision
Long battery backup
Fast trigger speed
Clear picture and videos quality
Cons
The trigger ranges to a limited distance, but 20 meters is a far very much better speed.
Final Words about TEC.BEAN Trail Camera
The TEC.BEAN trail camera is pretty good. Pictures clicked from this camera are remarkable. According to me, this camera is amazing. It is one of the highest rated game & trail cameras on Amazon. It has so much of amazing features which you will like for sure.
The camera is stylish and includes all the latest technology. With this camera, you will remain up to date with technology. As well as you can get amazing picture quality at a minimum price. I personally recommend everyone to go for this camera as it is best trail camera nowadays.