Are you ready for another adventure trip? Undoubtedly, to beat the stress and boredom of our day to day life adventure trips are quite useful. Well, adventure trip can be more refreshing if you got to enjoy sports with it.
Depending on what location you are heading on be it mountains, deserts or seas there is a list of sports to choose from. For instance, rafting, bungee jumping, scuba diving, skiing, dirt biking, trekking, camping and a lot more sports.
But, before you head toward packing your stuff for such an adventure trip, you must make sure that your bag pack encloses specific sports gadget in it. With technology improving every year so as the sports gadgets. The popular devices along with the upcoming gadgets in 2018 are handy and meant to enhance your experience. The below-mentioned list includes some of the best sports gadgets that you should take with yourself.
Zapata Flyboard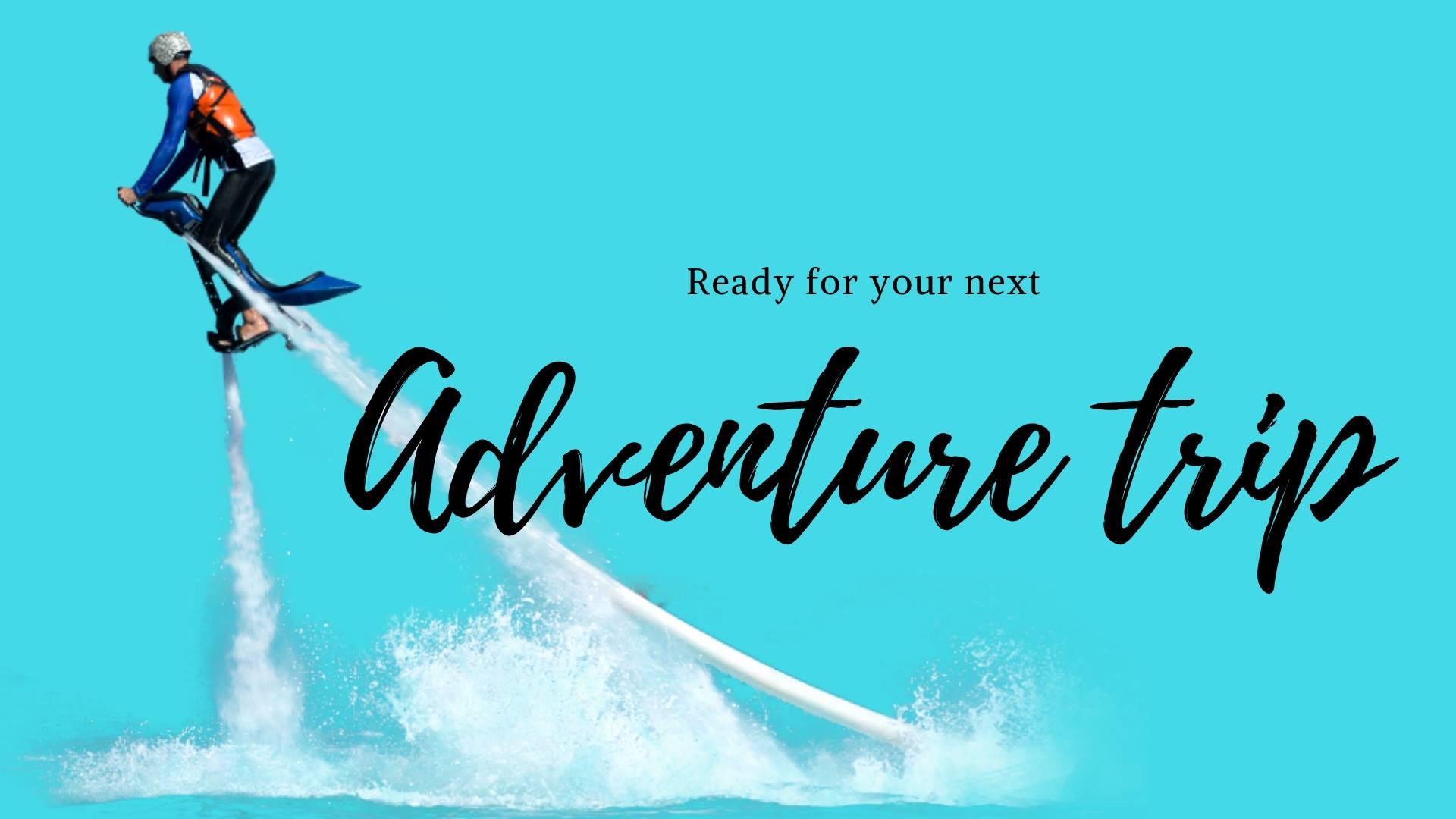 Zapata Flyboard offers you an incredible way to do adventure in snow, sea or any other place. It is a blend of Segway and hoverboard.
With this you can propel in the water as well as rise up in the air. Zapata Flyboard air provides thrust to fly at the height of 10,000 feet with 93 MPH speed.
Zapata Flyboard water works together with personal watercraft. The rider can dive inside the sea to 8 ft and then fly above the water due to the pressure created on water through boots nozzles.
If you are going for a trip to enjoy down mountain cycling, you can carry a GPS device to track your route. GARMIN EDGE 1000 is an advanced GPS device which correctly displays your path in a detailed and colourful manner.
It has the battery life of 15 hours, and the screen size is 3 inches. The visuals are up to the mark in every light condition. Moreover, this device also supports wireless connectivity, include sensors and speakers.
One most needed accessory for mountain biking is cycling gloves. But Zackees' Cycling Gloves are not the regular gloves but with a difference.
Not just made with quality material to provide you grip and comfort while riding, it also has installed LED arrow. Now, these LED light circuits embed on the back side which proves useful during the night and in traffic. It makes easy to signal drivers ahead of you especially when then the path has four-way paths.
JetSurf – Motorized Surfboard
Those who are passionate about surfing will love Jet Surf. You can now enjoy surfing even when there is no wave. With this motorized surfboard, you can attain a speed of 35 mph in surfing. It encloses 3.2 AH Li-ion battery that provides power output for four hours. It comes in attractive design and very easy to carry due to its lightweight.
Sea-Doo Pro Sea Scooter
For those who love underwater adventure like scuba diving, this equipment can boost their fun to its maximum. With Sea-Doo Pro Sea Scooter, you don't have to just depend on your snorkelling ability in scuba diving.
You can now dive maximum up to 65 feet inside the water just by holding its handles. This scooter lets you leap at the speed of two miles per hour. Its rechargeable battery will work for one hour when fully charged.
GoPro HERO6 Black Underwater Camera

To capture the best underwater visual, all you need is a GoPro HERO6 Black Underwater Camera. Embracing waterproof design along with its ability to resist cash and drop, it is the toughest in its range.
Now you don't have to share an unclear underwater image in your post. Instead of this, the 12MP camera with image stabilization and white balancing feature favors a much clearer picture. You can even record a 4K video from this device. Moreover, the HERO6 camera is water-resistant up to 33ft (10m) without any need for a special case with support for GPS, voice control, and HDR.
If you are unable to decide which hydration pack is to choose to go for Osprey Escapist 32 Daypack. It has got positive feedbacks for its design and features from athletes across the world.
You can store up to 32 litres of water which can run for a longer duration. Accompanying this feature, you also receive a useful storage space for packing other things. Moreover, it is comfortable to carry along with being sturdy, which makes it stable at your back.
With BioLite Wood Burning CampStove Charger you will get the advantage of two devices in one. That is, you don't need to carry a stove and a phone charger separately.
It is a unique device which works on thermoelectric principal. By burning twigs or wood pellets in the stove area, you can use the fire for cooking. At the same time, you can connect your phone or other light devices using the USB cable and charge it up.
Whenever you are off to a place for trekking or skiing, most of the time you find it difficult Wi-Fi connectivity. With Solis SkyRoam it won't be a problem anymore.
Solis SkyRoam Wi-fi hotspot lets you access the best internet speed in such uninhabitable places without costing much. Now you can share your pictures and stay connected with your friends without any hassle. The 6000 MAH allows you to use the internet for 14 hours straight.
Garmin Fenix 5X Smartwatch is popular smart watch the most of the professional athletics opt. It has no peer in the market.
You can have a record of your physical performance and also use a GPS with this watch. There are various types of sensors embedded in this device. For instance, temperature sensors, cycling power meters, running dynamics pods, cadence sensors and a few more. You can even download a various app in this smartwatch which will increase its functionality.
So, all your adrenaline-filled junkies, these are some of the fantastic and cool tech gadgets that enrich your experience in adventure trip. No doubt all these different gears worth your money if you want to make the most fun on your trip.