Ecommerce has completely revolutionised the way in which people shop. Nowadays, people buy practically everything online and it is easy to see why. This allows you to shop at a time and place of your choosing, you can shop from places all around the world and get the items delivered straight to your door.
The Risk Of Online Shopping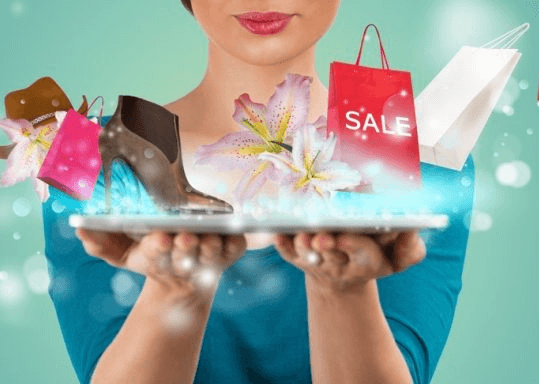 While there certainly are many great benefits to shopping online, there are also a few risks and it is important that you know how to shop safely. Cybercrime is on the rise which means that people must be vigilant and careful when they shop online. So, what is the most secure and profitable way to shop online? This would be with a prepaid card – a payment type which is increasing in popularity and it is easy to see why.
Prepaid Cards
A prepaid card works just like a regular debit or credit card with the difference being that it is loaded with your own funds to spend over time. This means that you are spending your own money when shopping and that you can control your spending. This is beneficial when shopping online because it means that you are never spending money that you do not have and you are able to control your spending and not spend more than you had anticipated.
A Safe Method
Additionally, the threat of cybercrime is reduced as if your card details were stolen they would only have access to the funds on that card. This is huge because if the details of your main debit or credit card were stolen then you could lose a huge amount of money and potentially struggle to get it back. A prepaid card is, essentially, a "throwaway account" which can provide protection whether shopping online or in-store. They are not linked to your bank so there is no trace if your card/details were to be stolen.
Flexibility
Prepaid cards are also flexible as they can be provided for a single use or used multiple times and reloaded with new funds. This makes them ideal for many different situations, including shopping online, shopping in-store, shopping while on holiday, shopping somewhere that is known for credit card fraud or if you want to make a purchase that you would rather not use your normal card for. These highly secure cards can be obtained from places like Prepaid Financial Services.
Shopping online is fantastic and brings many perks, but it can also be unsafe and risky with the threat of cybercrime constantly increasing. It is for this reason why you must know how to shop safely online with prepaid cards being an intelligent method. This will help you to control spending and minimise the threat of cybercrime with no link to your main bank account.