Playing retro games is an excellent way to dispel boredom. And what do we mean by saying "retro games?" We mean the legendary titles created by immortal Nintendo. One of the many cool facts is that Nintendo was actually a playing card company before they revolutionized the video game industry. There are times when gaming nostalgia seizes us and makes us go down memory lane. Thus, we find ourselves in the world inhabited by fascinating creatures, the ones we helped save their kingdoms, overcome obstacles, and restore trampled justice. Do you remember the Pleiades of cult characters created by the NES? Let's pay tribute to the cohort of Nintendo's heroes. If you feel unable to resist the urge to immediate download a couple of GBA, N64, or NES ROMs (games) after reading the article, don't restrain yourself! Visit RomsMode to get the best Nintendo games to reunite with favorite protagonists.
Mario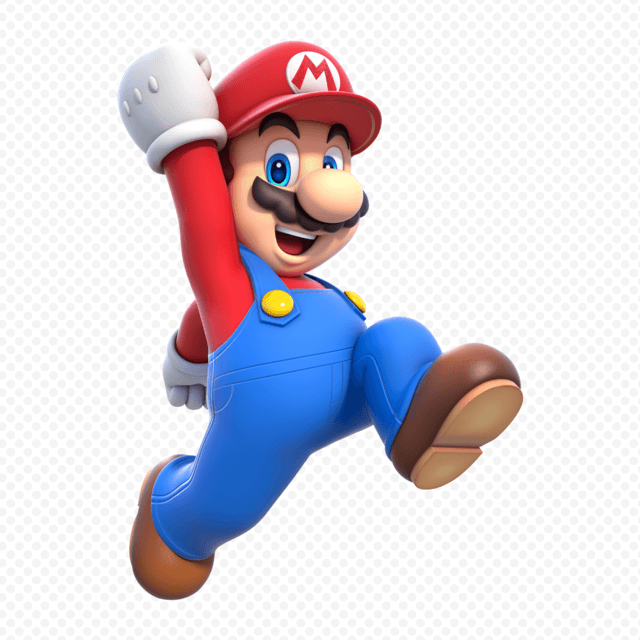 It is a rare person who doesn't know Mario, an epitome of vivaciousness, stamina, and persistence. This charismatic Italian has captivated so many gamers and still remains one of the most recognizable video game characters of all time.
Originally, Mario was a carpenter, not a plumber. In the first arcade debut game Donkey Kong, his name was Jumpman, not Mario. His mission was very similar to that of Mario: to defeat the enemies and save a beautiful princess from the claws of an ugly monster. With time, Jumpman evolved into Mario who was called to save the Mushroom Kingdom and its ruler, Princess Peach, from villainous King Koopa and evil-driven turtle tribe.
Mario gave rise to such popular spin offs as Mario Kart, Mario Tennis, Mario Golf, Paper Mario, Mario & Luigi. Speaking of Luigi! Do you remember Mario's younger brother clad in green onesie? He used to fight alongside Mario. He was playable in the two-player mode. What a cool tandem it was. No wonder the game has become the flagship franchise of Nintendo. It gained massive critical acclaim throughout the world and is regarded the best-selling video game franchise of all time.
Kunio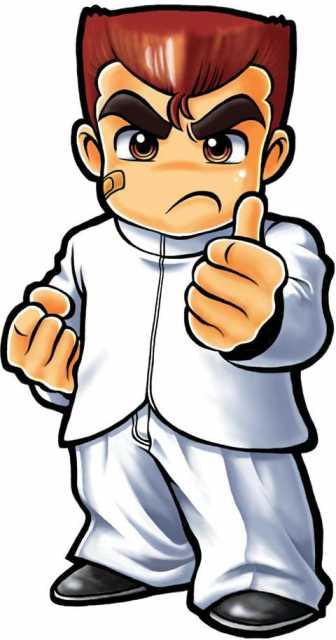 Do you remember the hot-blooded punk from high school? Though his mission wasn't as poetic as that of Mario, lots of gamers used to spend long hours in front of their screens, helping this bully fight other punks from different schools and gangs. Similarly to Mario, Kunio was out to punish the bad guys who had kidnapped his girlfriend. This character is not inferior to Mario in his ability to jump and run. At the same time, he's way too aggressive and brutal. Therefore, Kunio relies more on his fists and weapon for victory.
Kirby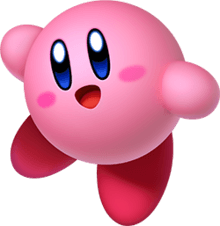 One of the famous characters released by Nintendo was Kirby. As soon as this pink round character appeared in Kirby's Land Dreams in 1992, he won the hearts of millions of gamers. His boundless blue eyes, good nature, and ability to copy his rivals' powers couldn't but bring him worldwide success. By imitation isn't the only Kirby's talent. This small kid is also good at solving puzzles and conundrums, playing pinball, and racing. You can test Kirby in a variety of spin-off games where he acts as a sportsman, intellectual, and even a fearless fighter.
It's so much fun to help the protagonist combat his enemies, King Dedede and Meta Knight, and rescue various worlds from the evil forces. With this buoyant, fun-loving, and cheerful character, you'll be able to inhale the villainous creatures to avail yourself of their abilities and mount the Warp Star. Nothing will prevent you from committing heroic feat in the name of justice.
Pikachu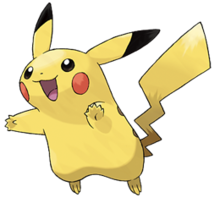 Our list of the most popular Nintendo's characters would be incomplete without the cute yellow pocket monster, Pikachu. In all his appearances in the Pokémon series, Pikachu is depicted as a very loyal, good-natured, and powerful Pokémon. He is the only Pokémon that refuses to dwell in the Poke Ball and follows his trainer, Ash, around. Thus, Pikachu acts not only as a trainee, but also a player's full-fledged companion and friend. His main attacks include Surf and Fly. Both of these attacks can be utilized outside battles.
If you want to learn more about this exceptional Pokémon's abilities or are eager to reunite with some other character we didn't mention on our list, you may download the game of your choice right now. Playing with the classic characters is the best remedy for boredom and spleen.
You'll also like: 4 Best Game Boy Advance Emulators for Windows and Android