With ever growing consumerism around the world, we see hundreds of startups launching every day. Each startup is unique and has its own agenda, no matter how big or small the corporation is each has its own share of its successes and failures. Whether the business is home-based start-up or multi-corporation it is designed to flourish and establish its root in market for long. To do so, entrepreneur comes with new tactics every day to make their startup stand out and social media plays vital role in it.
By now everyone is familiar with the pros and cons of social media influence, in one way or another everyone is affiliated with one or more than one social media network on day to day basis. The social media has very much become a part of our daily lifestyle and it goes without saying that it has great impact on the choices we make. The merging of social media with start-ups is one of the most revolutionary idea that one has ever stumbled on. The social media now plays pivotal role in make or break of entire company. There is now, no company without at-least one social media network affiliation. But the question is why it has become so important to merge your business with social media and how has it shaped and revolutionized the business today. To understand this, we have to understand the social media.
What is social media and how it affects us?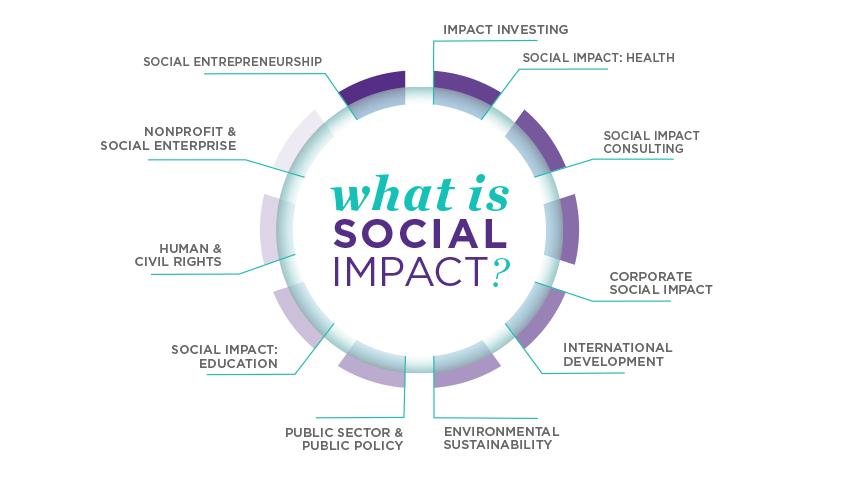 The social media has allowed billions of people across the world to connect with each other. Your friends and family who are thousand miles away from you are now just one click away. You cannot only connect with your peeps but entrepreneurs over the world. The social media played a monumental role in to bringing awareness to people of Human and Civil rights, different groups are created to bring people together for common cause and to update other people about the ongoing issues. Seeing social media impact on people, this has given rise to social entrepreneurs which sheds light to different community, geo-political and global problems and takes risks and initiatives to solve these problems with like-minded people from different corners of the world. The rising influence of social media has also given birth to countless non-profit & social enterprises which aims to develop and implement commercial strategies to maximize improvements in human and environmental well-being and generate revenue for to support charitable missions for people in less-privileged areas. Other than business, the education system has also reformed because of social media, this has helped students to connect with researchers and alumni population to explore and experiment. The exchange of information has immensely improved the innovation and creative process of students. Not only students but social media has allowed the professionals from different sectors to join and consult on different issues whether they are related to any experiment, theory, model, campaign or health issues. You can now consult dozens of specialists around the world without physically visiting them. Over the years we also have witnessed the progression in public sector and public policy, the people and government can now interact with each other on more personal level. The social media has allowed government transparency and encouraged citizens participation in current public affairs. The social media has helped to reach out large audiences in seconds, which is great for creating awareness among larger bodies. This strategy has helped to improve the environmental sustainability as you can communicate with masses on current environmental issues and engage them to participate in activities to ensure the safety and sustainability of environment. The international development has risen vividly in past decade, thanks to social media which has allowed us to visit stores in different parts of world through virtual shopping, enabled the swapping of professionals and services, that has made cultural exchange easier and accessible. The big corporations are manipulating social media tactics to create more audiences engaging campaigns which results in increased traffic flow to their ventures.
Now that you have learned all about social media and how it influences different sectors of our life, it is now time to learn how it impacts our start-ups.
How social media impacts our businesses?
As discussed earlier everyone is connected through social media, therefore it serves as best platform to create awareness and promote ideas. To bring your brand to people through social media is the fastest way to increase your customer flow. According to research conducted in different countries, half of the customers browse products through social media to read customers reviews to decide if they want to purchase that item. People also browse through social media different stores to get updates about sale or other exclusive promotions they can avail. That is why all businesses now have their own handles on different social media sites to interact with their customers on personal level and update them about their latest collection and sale offers. On any event the special promotions are now first announced through social media, let it be Christmas sales, thanksgiving sales, Black Friday or Cyber Mondays. Cyber Monday was exclusively created by retailers to encourage customers to shop online after thanksgiving. The cyber Monday is great opportunity to shop from home and get the deals of the year. According research the retailers says that the cyber Monday sales are surged due to distribution of online discounts and promotions through social media influences. The customers can check from social media which stores are offering sale and how much discount is offered on each product. Therefore, if you need to amp up your sale you need to be active on social media and develop captivating tactics to entice your customers.
It is very important to select a social media site which targets your enterprise customers. Create campaigns, advertisements and contents which reflects your company best and involve your audience. You can now see live video content on snapchat, Facebook and Instagram which is more innovative and synergistic. It is fantastic for broadcasting your launch or introducing any product or service. You can also create live sessions to introduce your products, yourself and your team and for FAQ's.Tagging is another option which widespread the brand name, you can create content or affiliate with other company and tag your brand. you can also revive your sales through chat-box and messaging apps which are widely popular. This one on one interaction enables the customer to freely give their feedbacks and feels they have been heard and recognized. This sentiment will encourage them to return to your door again and again. The live stream videos recorded through phone on different apps is again a great way to showcase the "other side" of your brand and team personality with authentic, unscripted and unpolished content which is more realistic and relatable to audience. The entrepreneur can use their business platforms to merge with different environmental campaigns which are more preferred by audience. In this way they can not only increase their revenue but also give something back to their environment.
Startups With Social Media Influence: Changing The World
If you are already an entrepreneur or you are thinking of launching your own startup or business do not overlook the influence of social media, instead work on other ways to manipulate and strategize to flourish your business. You can hire the team of creative marketers which creates the contents in different forms for social media to lure customers to your doorstep and create a global impact.
Tell us do you agree with tremendous impact of social media on business and rapidly changing world? Can you list any more ideas of how to use social media to for stabilizing environment whilst promoting business?