In the early days of website creation, website designers and builders had to go through a tiresome process of using HTML to create a website. Any error was difficult to repair because they had to look for the individual error throughout the HTML on the whole page. Fast forward to today, things are different as innovators have developed easier and more effective ways of creating websites through the use of website templates.
Luckily, the experts have a plethora of options when it comes to these templates. This is because there are many companies that specialize in creating website templates. Consequently, it is easy to obtain them from third-party agencies that package and sell templates that are part of particular themes.
One of the benefits of using reputable third-party website template sellers is that they can specialize in certain areas and bring you the most relevant templates. If you are in the dentistry industry and operate your business with an old and clunky website, it is time to revamp it with current and appealing templates.
The Need for a Good Website in Dentistry
Dentistry is a medical field that deals with oral health. As time goes by, people do not want to face any challenges related to their teeth or oral health in general. Medical research has created numerous solutions to improve dental and oral health. Therefore, there is a major need for dentistry experts to reach and interact with people to offer solutions and information about dentistry services. And this is why a dentistry clinic cannot survive without an appealing website.
Another thing that increases the necessity for a compelling website is the competition. Every year, we see a new dental clinic come up in our towns. The first thing they do is to find a way of telling everyone who they are and what they offer. Nothing can do this in a better way than a website with an excellent theme.
Users are likely to visit a website if they already like its appearance. Experts in web design claim that users will stay longer on a website with excellent graphics and media, useful content, a quick loading time and an appealing theme.
Benefits of Using Professional Templates in Dentistry
Now that you have seen that there is a need for a professional template, it is time to learn the main benefits of using professional dentistry HTML templates for your business. It does not matter whether you run a dentistry clinic or a dentistry-focused drug store, the templates are highly customizable to meet your needs. After all, a reputable seller will tell you which ones are appropriate for your website.
An improved design – if you already have a website that requires an overhaul, your new template will definitely give it an upgrade. The good news is that companies that sell these templates only offer the trending designs. So, your business will have an edge over the competitors. However, the secret to enjoying this benefit is selecting only high-quality templates that are sold by a reputable seller. The template might not necessarily be expensive since they usually have price discounts on various templates.
Ability to customize your website – one thing you will notice with current templates from known sellers is that you can customize your dentistry website with ease. The professional website developer you have hired will select a template and theme that can be customized to suit the needs of your business. Therefore, you should not be worried that any other dental clinic will have a website that looks exactly like yours.
Compatibility with mobile features – one of the key considerations, when businesses are creating websites is mobile compatibility. This is because the majority of users visit websites using mobile devices like smartphones. If this is a concern, there is no need to worry. All current website templates from big brands are highly compatible with mobile web browsers. If you have been operating an old website, it may have problems with mobile compatibility. But the new templates will completely solve this challenge.
Increased brand recognition – anyone in the dentistry field would like as many people as possible to know what they do. If you offer dental surgery, treat cavities, whiten teeth or sell oral products online, your brand name is very important. A good template will drive your business in the direction that you want. And for this reason, you need to upgrade your old website with advanced and compelling new templates.
Better search engine results – any SEO expert will tell you that an improved template increases the chances of ranking better on Google and other search engines. The main reason is that complying with SEO requirements is easy with your new and up-to-date theme. They are also light and fast so that users will have a smooth experience. Another reason is that they allow the addition of content and media, which further increase the user experience. Better still, your website will rarely crash or have a major issue that affects its operations.
Trending Website Templates for Dentistry
As a dentist, you have numerous options to pick from. The innovators are developing new templates every day. So, if you are planning to use one for your clinic, be sure to choose the best. Here are some trending website templates you can consider.
Intense Multipurpose Website Template – if you are looking for a premium template with numerous features to suit your dentistry business, this is a perfect choice. It can suit a clinic, a big hospital or even a drug store. Website owners can customize the headers and footers, video content, a swipe photo gallery, social media integration and many more features.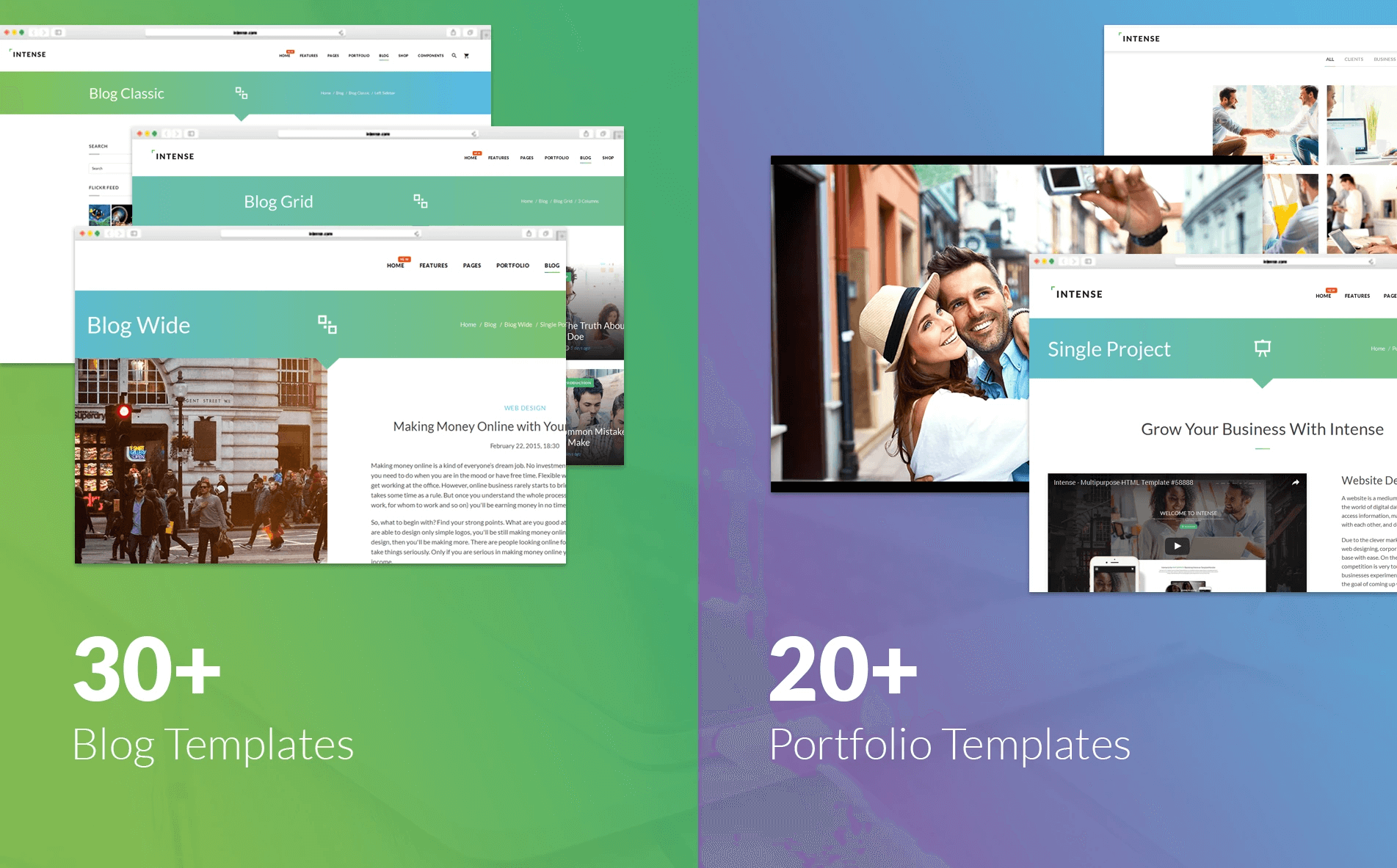 BeDentist Website Template – are you looking forward to creating an excellent dentist's website? Here is an excellent choice. This template is ready to take your career to the next level with already-prepared SEO features. According to the designers, the template is compatible with different gadgets without losing any functionality of features. With this template, you can literally do anything for your client as a web developer.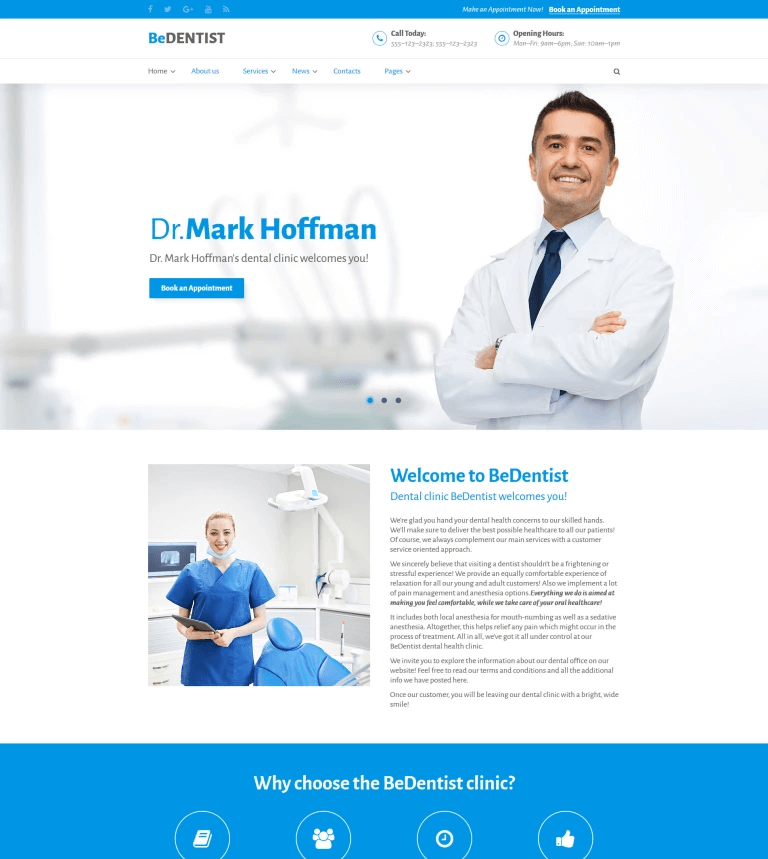 Monstroid – this theme offers tons of solutions to the clients. They include the ability to display demos for your users, enhance SEO features at any time and use media to capture the attention of your users. The theme can be called the all-in-one solution for dentists.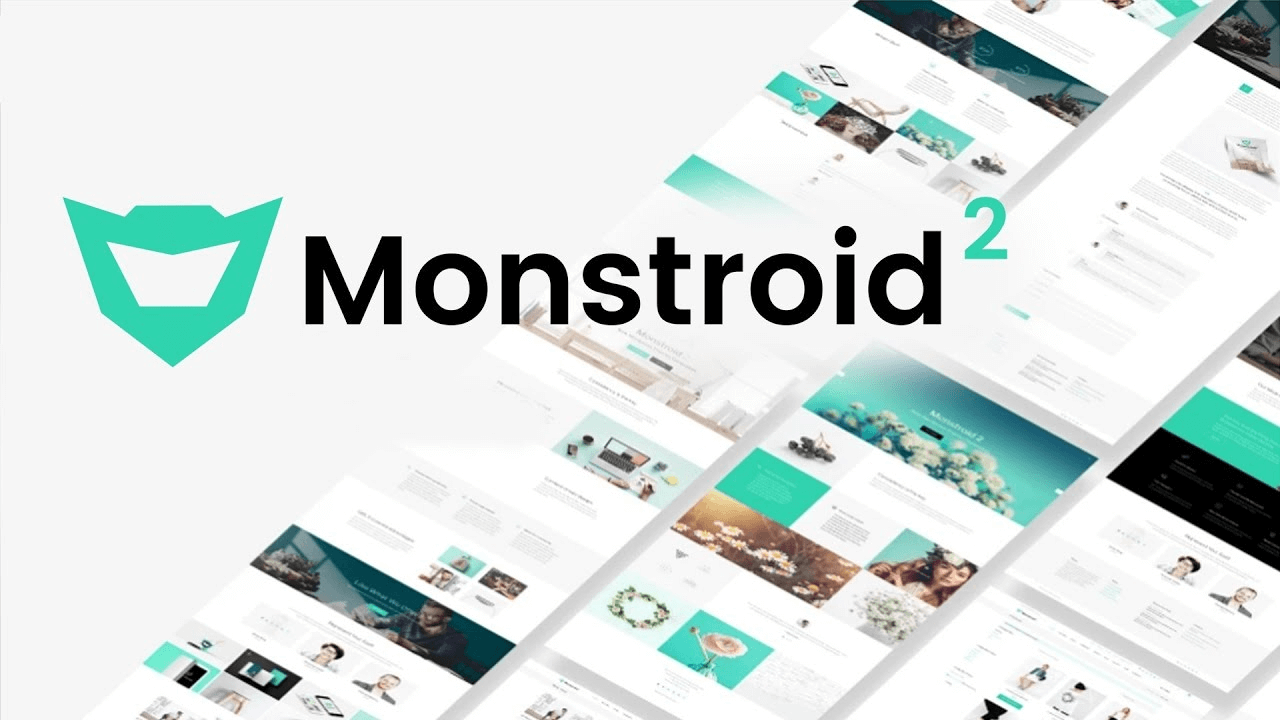 Pharmacy Medical Multipage HTML5 Website Template – if you want a website with numerous pages to cater to your clients, this is the right choice. So, you can list all your dentistry services and products without fear that the information will be disorganized. Other features include secure code that will not break, safety features for transactions, media and SEO capabilities among many other advantages.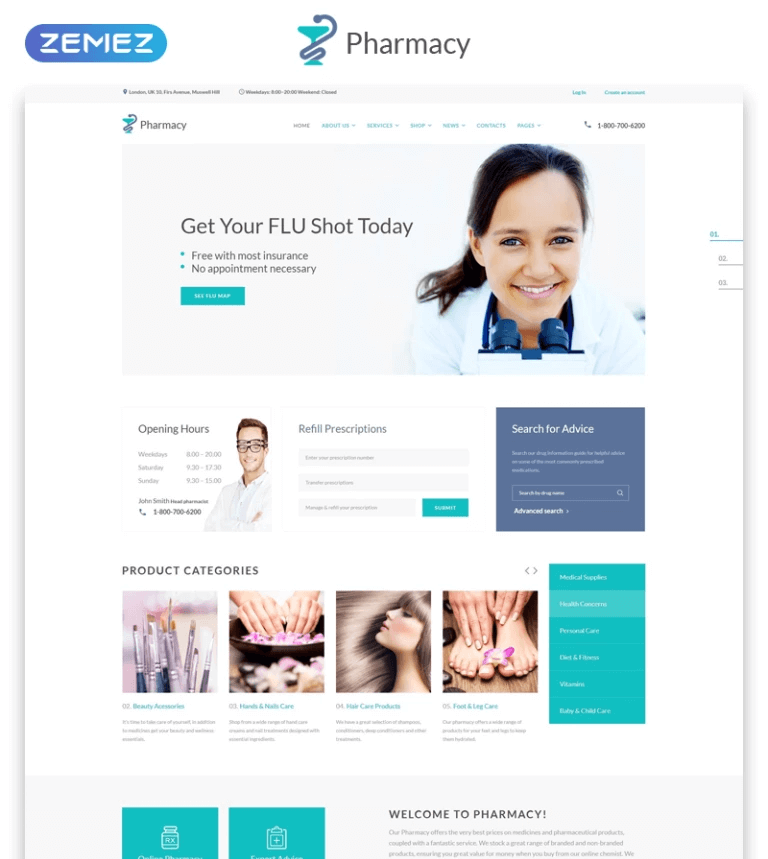 Conclusion
From the above highlights, it is evident that the use of the latest templates to create a new website or revamp an old one is very important. For designers and developers working for clients in the field of dentistry, there are numerous reasons to go for the best. A website improved by an ideal template will not disappoint you but rather create a long-lasting relationship with clients. For dentists and other professionals in the field, it is time to choose the best solution.
You may also like to read: 5 Things to Look for When Choosing Where to Build Your Website