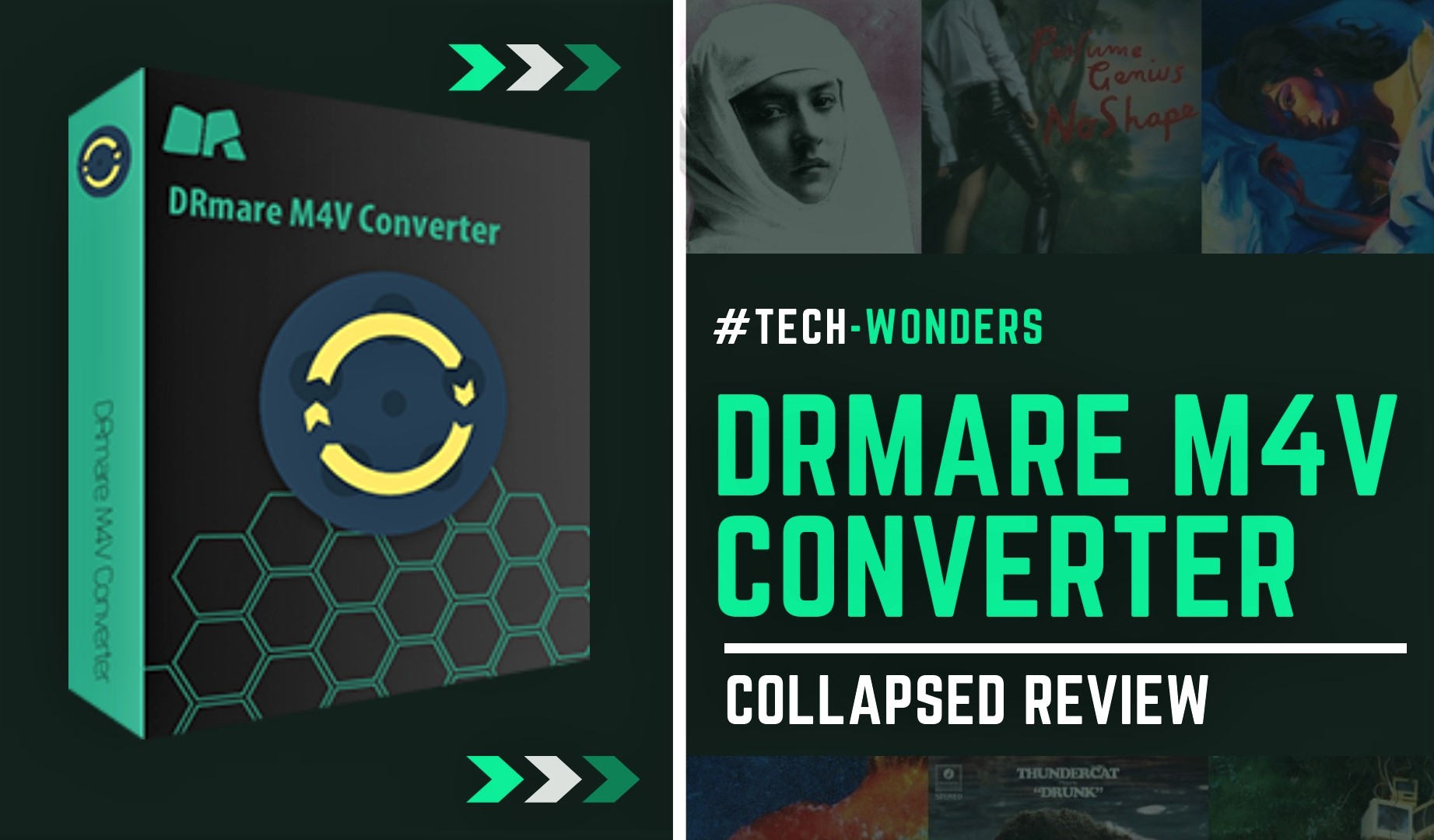 DRM or Digital Right Management uses hardware and software techniques to impede the free flow of contents. Without any doubt a great relief for content creators. Do the customers have the right to share what they buy with their friends and family? This burning question is resonating in the tech world ever since the inception of copyright policies. Let us imagine you purchase or rent a movie from iTunes. If it is not DRM protected, you will receive all the freedom to share with everyone. For the sake of discussion, let's imagine, you purchased a movie from iTunes and as you guess, the movie entangles with the copyright protection. Unlike DRM protected M4V video, DRM free MP4 videos can share not only with 5 recommended devices, but with as many devices as you want. So many such DRM breaking software is available as a solution for this. The latest among them DRmare M4V Converter, allows you to copy files and send to peers and family members without any hassles and editing a video is also viable with this elegant app.
Let's Get to Know About DRmare M4V Converter
As a music fanatic and movie lover, this software fascinates me on the moment I come to know about DRmare from a friend, and I haven't had to think twice before deciding to test it. Although I have checked this on mac sierra 10.12, you can download the mac or windows version from their website. Here is the link for downloading the file: https://www.drmare.com/download.html
Regarding Macintosh, from their website, I come to know that the app will run on all Mac versions except on 10.13. They don't mention the latest 10.13 version anywhere on their website. So you must confirm it before buying it. Unfortunately, a direct contact option is missing on their website. However, they do have social media links, which could be utilised for contacting them. Or for clearing the doubt, you can just install their trial version and check if the software runs smoothly on your machine.
Quick Conversion
DRmare has an elegant black colour interface. The conversion process is as simplistic as the design of the interface itself. You could drag and drop files to that interface or click open iTunes library and open the M4V videos, which could only play on five Apple devices, after converting with DRmare software you could transfer to multiple devices. The whole process could take less than 5 minutes.
Three Step Process to Unlock DRM
Step – 1
Click on the "Add Files" option at the bottom left corner of the DRM interface. Instantly, your iTunes library will pop up. Once a video is selected, you can click on the "OK" button. As I said before another alternate way to do this process is by just dragging and dropping a file, which I find more convenient than the other process.
Step – 2
The next process is to choose the output video format. For that, you can click on the bottom right corner. Once you click on the first button at the bottom right corner, you will be able to see a wide range of output choices; according to your needs, you can select an appropriate video format of your choice. Output location can also be selected, you could either choose your library or you could choose a USB flash drive in case you are trying to transfer the file.
Step – 3
Then the conversion can be completed by clicking on conversion button, and wait for the time to pass. As their website claimed the process went smoothly and quickly. You can not only do one file at a time, but also can do a batch process. It will save you clicking away too many times.
Apple Applies Rigorous Rental Policy
Renting a movie is way cheaper than buying them. People like me who are on the tight budget, rather than buying by paying an exorbitant price, prefer to rent. However, Apple gives 24 to 48 hours to watch, most ridiculous of all is, you could only watch it on one device at a time. Not enough for many users. DRmare software allows copying or converting this file from your iTunes to anywhere, after that you can see the movie numerous times at the devices of your choices. Not just inside the Apple corridors. If you want to play this on the iPhone, you could do that by converting video format to into MOV file or MP4 file which will play on almost all devices without any problems.
Extract the Audio From the Video
You may not always want videos sometimes your favourite piece of a song may be blend with a movie. If you like to extract just the audio song out of the video movie and play on your music player, you can use DRmare. All you need is to decide which lossless formats such as WAV, ALAC, FLAC or a lossy format like MP3, OGG and MP4 format you need. Although a lossless or raw format preserves all the video qualities, the file size would be extremely large, and sometimes it may not be compatible with some devices. No matter which file format you choose DRmare will give you a quality file. The conversion process is the same as we have discussed before, I don't want to repeat that anymore.
Cast on Comcast
If you are using the streaming services, you could easily cast on your TV, or on your phone, ways to do this is mentioned on their website. Comcast allows you to stream content to your TV.
Editing Made Possible
For editing an iTunes movie in your iMovie's you need to convert to MPEG-4, MOV, HDV and AVCHD because the iTunes format M4V, is not compatible with the iMovie's. These formats are available on DRmare. Thus, now you can edit your iTunes rental videos using your iPhone.
If you are using an iPhone, you know the difficulties editing an M4V video on Apple video app. Apple made it impossible to edit from any other apps, and video app reads the file only from the camera roll. Now by using this software, you could convert M4V to the MP4 format, and so the video will read on the camera roll. Once in the camera roll, you could quite easily edit your video file. Or for that matter, you can edit the video in Adobe Premiere Pro or Google Movie Maker or Final Cut Pro.
Since all the features function simplistically, I avoided a comprehensive software review. All age groups can use this software without any difficulty. Moreover, if you stumble upon any trouble, they have concisely stated everything on their website. You can utilise their website for this. After using their trial version for two days, I find this software running flawlessly.
Other than DRmare M4V Converter they also have other products which may useful for you.
DRmare DRM Audio Converter for Mac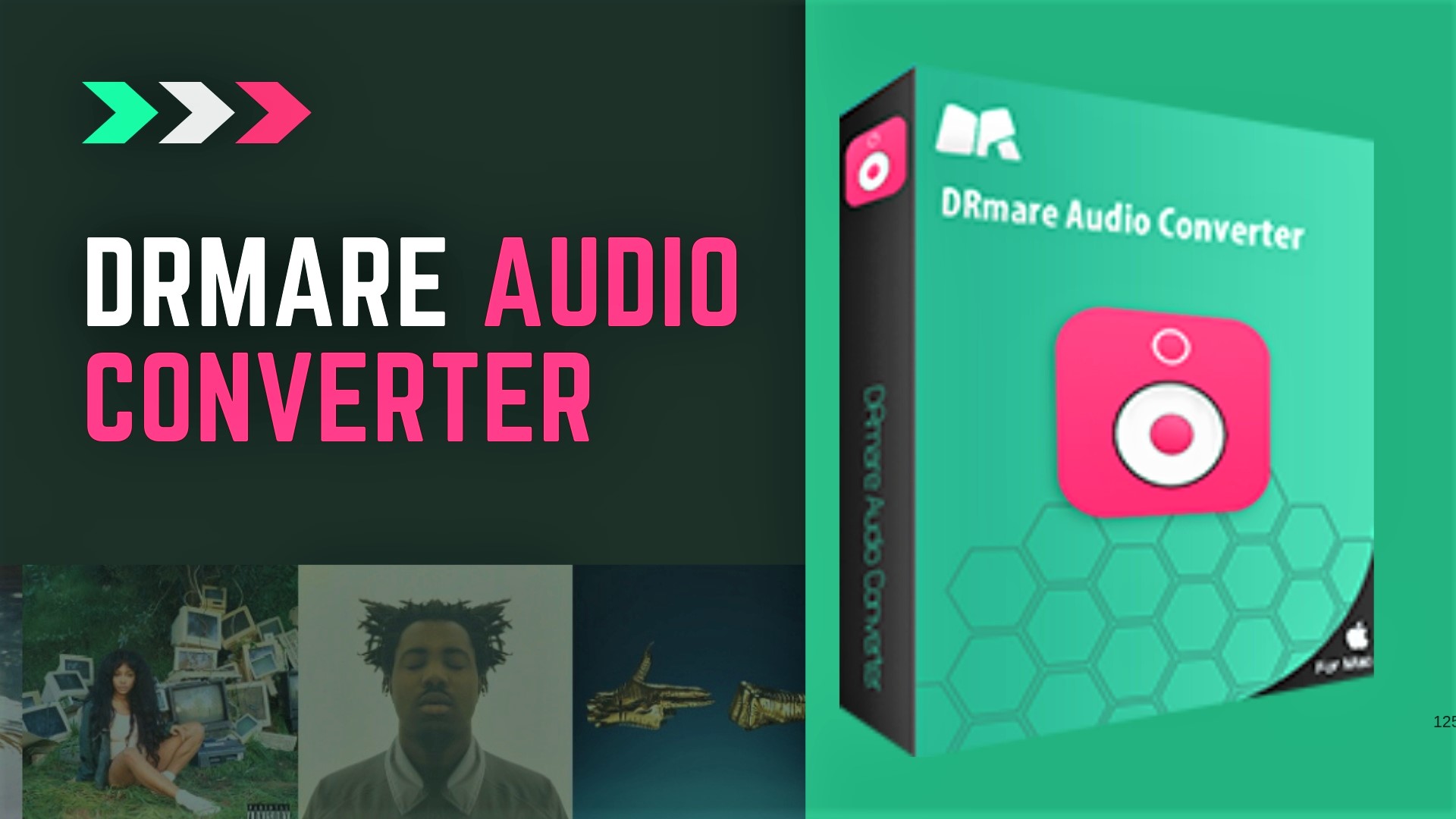 Like iTunes movies, the audio song is also having copyright barrier around them, which prevents you from listening to songs so many times. DRM Audio Converter for Mac is a brilliant application that recognises the music lover's need and wipes out the DRM copyright protection. Thus, you can enjoy the music anywhere at anytime you need. In addition to that, you can also remove the protection from the audiobooks. To know about this more, please go through this link: DRM Audio Converter Mac.
DRmare Spotify Music Converter for Mac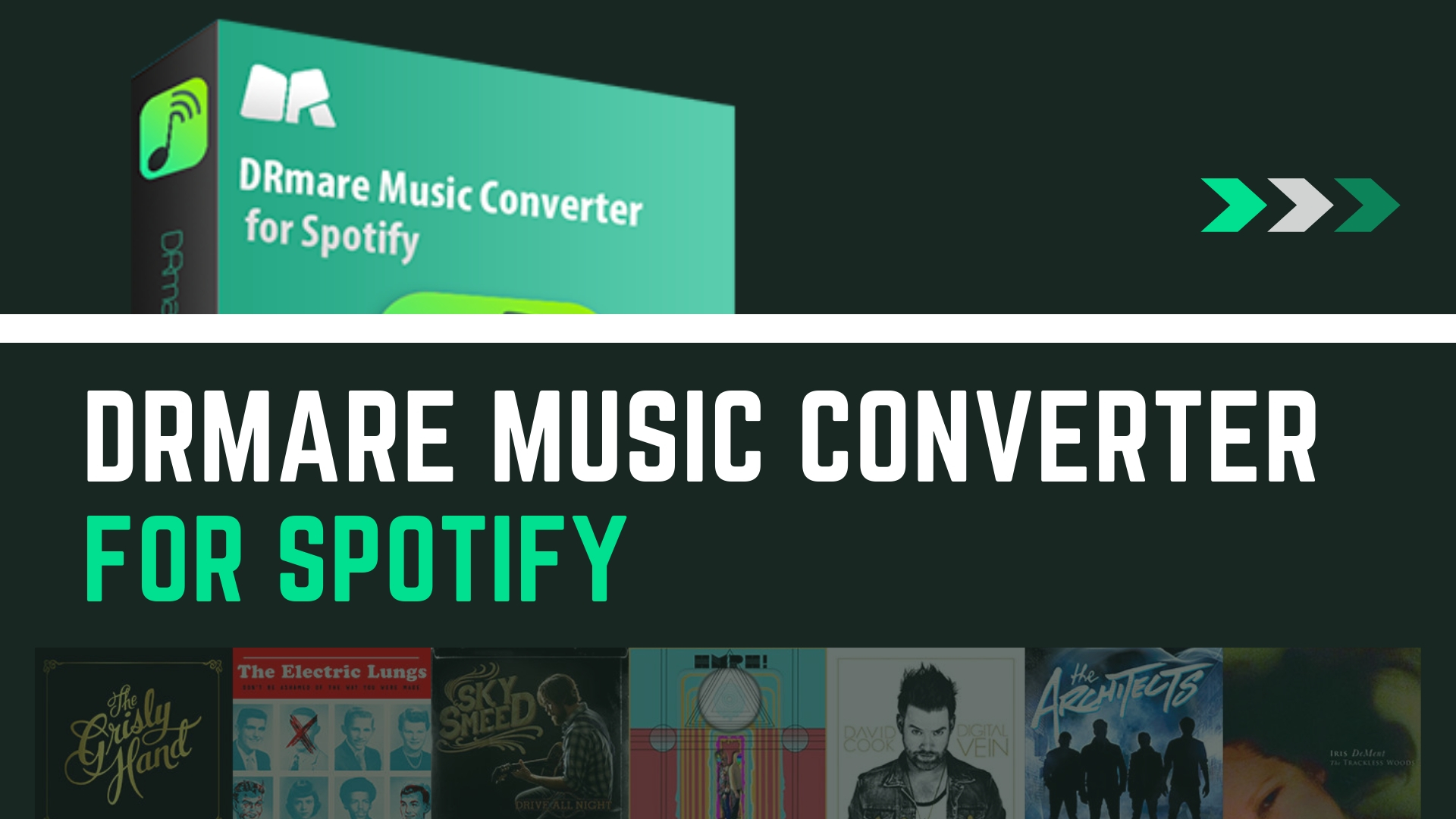 Spotify premium allows you to download to any devices and listen to endless music time. One of the most annoying things about the Spotify free account is, you can't listen to a song of your choices. However, with Spotify premium, you can shuffle your playlist. From now on, you neither suffer the free versions' unbearable annoyance nor splurge a lot for the premium account. Instead, convert the files using Spotify converter and listen to the songs limitless times.
I personally think that DRmare itself exploits the flaws of the Apple HSL DRM, which emphasise on content encryption and license management. Apple does know about this weakness very well. Perhaps in the future, more rigorous DRM's like DRMChain may get adopted which not only prevent downloading, but also track the people who download this. Until such stringent DRM policies reinforce into Apple system, this software is worth paying for.