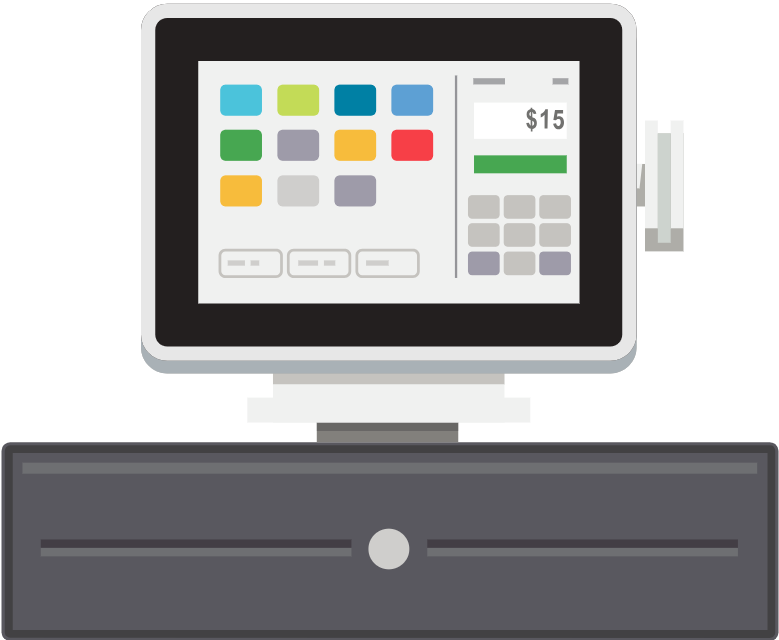 POS systems have been a blessing to many retail business owners making in the management of various store activities such as employee scheduling, invoicing, and managing inventories among other functions. Although there are different Point of Sale (POS) systems on the market, they all aim at giving the business owners an easy time while managing the store operations. However, the systems need to be upgraded time to time. Technologies keep on evolving and so is the POS systems. The POS system providers are always working hard to improve their software to enhance system effectiveness and reliability. Currently, the POS software advancement outgrows the existing hardware, that means you will have to update your software and the hardware too. POS upgrades might not be beneficial if the hardware can't run it.
When then should you upgrade your POS system?
The POS system life expectancy ranges from 5 to 7 years which gives every business owner enough time before doing any upgrade. However, when do you know it's the right time to upgrade your POS system? Many business owners might not be in a position to know the right time to upgrade their POS systems unless the service provider alerts them. Your POS will always develop some issues that should tell you it's time to update it. Some of the signs you should pay attention to are as follows;
1.

The POS System Starts Being Buggy, Complicated and Slow

The first sign of any old system leave alone the POS, even your phone when it needs some upgrades will start being slow. If you are forced to reboot your POS system severally, for it to work effectively, then you should consider upgrading the software. Sometimes, old POS will start developing some problems, and even the workers find it hard to interact with it. The danger of having an old POS system is that it can sometimes give false or misleading reports. The moment you notice some issues with your POS system contact the service provider immediately.
2.

The Features You Need in the New POS System

Not all POS systems have all the features you need; sometimes you might notice another developer has added some features that will benefit in your business. For instance, maybe you want to venture into an online store, and you are currently using a POS system that doesn't support online sales. You will, therefore, need to upgrade the whole POS system or incorporate with another that supports e-commerce. Additionally, the majority of the POS software providers keep on updating their system and adding more features that will help in improving your business operations. It's advisable to be looking at what other systems offer and how they can help you grow your business.

All the POS systems are not the same; some have more useful features than others. The cost also is something that limits many business owners, and the majority go for what they can afford. However, upgrading your POS regularly will improve your customer engagement and service delivery. Some POS can be integrated with other software with better features. Ask your POS provider if it's possible to incorporate other systems. There are some of the features that are not available in the old POS systems and they include;
Social media incorporations
E-commerce features
Email marketing programs
Customer loyalty programs
Real-time reporting and digital receipt.
3.

Outdated Payment Methods

Different payment methods have been developed in recent years, and maybe others will be developed soon. If you had installed your POS system like 6 years ago, currently you need to upgrade it. Additionally, it's also advisable to update the payment processor to protect your business from liabilities such as fraud. The newly developed POS systems are secure and support various payment options such as Visa, PayPal, Android Pay and Apple Pay among many others.

There is also an element of integrating your credit card reader with the POS system. External credit card readers can slow down the transactions and the reporting process. Majority of the POS vendors combine various merchant service providers with some even providing in-house payment processing. This makes the whole process easy and enables users to cut down competitive rates.
4.

Cost of Running the System

One of the significant factors to consider when upgrading or installing a POS system is running cost. This doesn't only mean a cheap monthly subscription fee; you don't need to spend a lot of money purchasing the needed hardware. Consider a POS system that is cheaper in terms of the accessories needed, time, maintenance demands and energy. There is no need to install two or more systems when you can use one software with all those features.
Why Upgrade Your POS System?
The primary reason for upgrading your POS system is to improve its effectiveness, reliability and integrating it with the new technology. Your business could also force you to upgrade the POS system more so when it grows to a level that the current system can't manage. Some POS systems can only run a small business. Your business needs will guide you on what features to look for when upgrading your POS system.
Almost every business that uses POS systems must be ready for regular upgrades to accommodate new technology and features on the market. However, always make sure you look for a reliable and reputable POS system vendor. Getting quality POS for your business means you enjoy quality services. In case you're not sure about how the systems operate, hire a POS expert to guide you in the process of getting the best system for your retail store.
So Don't Waste Any more time. Go Ahead and get a POS Quote Today!
You may also like to read: The Top 10 Benefits of Using a POS in Business