You captured a beautiful and memorable footage and put in hours to edit the video only to find out later that you can't open the file. You get frustrated, almost to the point of smashing your camera against the wall. No panic! You've come to the right place to find out what could be the fault on your corrupted MP4 video and how to fix it.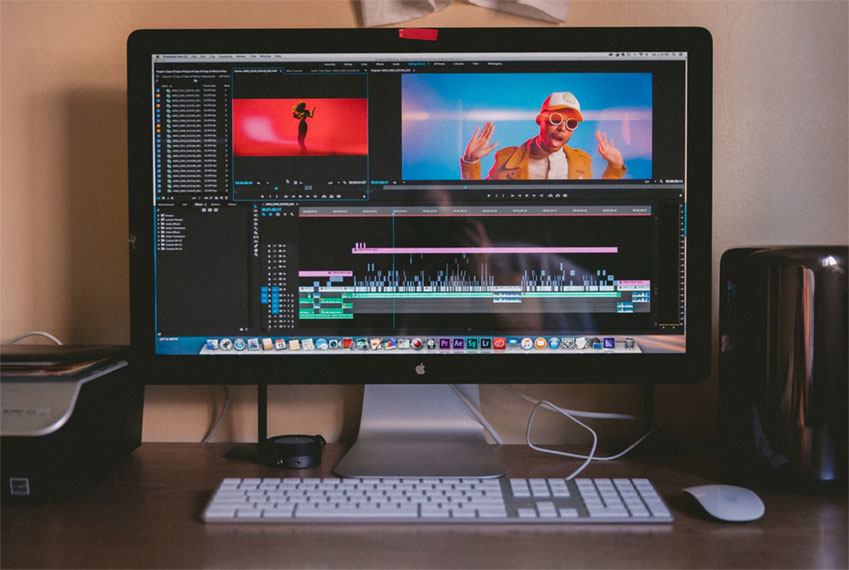 A corrupted MP4 file can be the result of interrupted recording or file transferring. The video can also be damaged if it was deleted and then recovered incorrectly. Let's break down some common causes in each category.
You were recording the video despite your memory card ran low on space.
Perhaps you didn't have a good look at your memory card status before starting to shoot. Or the recording session was too long and the footage went too large to be stored on the memory card. As a result, your camera couldn't finalize the recorded video properly.
Your camera's battery died unexpectedly.
Same as above, but this time, the video couldn't be finalized because your battery ran low on power while you were shooting the video.
You dropped or smashed your camera.
Again, the video wasn't stopped properly, since the camera was dropped or smashed during the recording.
You couldn't transfer the file properly.
When downloading the video to a computer, some unexpected interruption occurred and the transfer process wasn't finished properly.
You accidentally deleted your MP4 video files.
After deleting the video files, you tried to recover them with some "undelete" tools. You managed to recover the video files, but they don't work, even though the files look like original MP4 videos, have the same names, extensions, size and even creation date.
So, what's common in all these cases?
MP4 files are media containers that store video and audio data. They also store headers, which contain metadata about the video/audio streams. Details about video/audio frame rate, length, size, bit rate, codecs, etc. are all stored within the headers.
Media players need data from MP4 file headers to be able to play the video and sync it with the audio stream.
Most of the cameras save headers in the end of the MP4 files. But if something unexpected happens, like issues mentioned above, your camera may fail to save the header in the recorded video file. As a result, you have an MP4 file that contains actual video and audio data, but can't be played, because the file doesn't have the header.
The great news though, is that technology is getting more advanced and there is a way to fix corrupted MP4 files these days.
Fix Corrupted MP4 Files with Restore.Media
To fix a corrupted MP4 file, you would have to insert the missing header into the file container. The problem here is that every camera records video files with its specific settings/features. MP4 file headers recorded with different cameras/setting differ one from another.
In order to fix a corrupted MP4 file, you need to insert the header recorded with the same camera and settings as the damaged file. One of the great tools that can do this for you is Restore.Media.
You can read in detail how the tool can fix corrupted MP4 files in this article.
Here, we'll just outline some key points:
Restore.Media is an online media recovery tool. It's able to fix and restore corrupted video and audio files within minutes and with a high guarantee that you will get all your footage back.
Here is how it works:
First, you need to sign up for a free account. Once signed in, you will need to upload a reference video file. This can be any video recorded with the same camera and settings as the corrupted MP4 file. Restore.Media will analyze the reference video and extract needed metadata from it to inject it into the broken video.
A reference file can be any video recorded with the same camera just before the corrupted video. Or, you may record a new sample video of about 5 minutes long, or at least 100MB in size.
Remember that it is important that both the reference and the corrupt files are shot with the same camera settings.
Now you need to follow the instructions. You will be asked to upload your corrupted MP4 file. Once all settings are set up and video files are uploaded, Restore.Media will process the files. Depending on the video size, it may take up to 30 minutes to fix the file.
When the MP4 file is fixed, you will get a full-time preview of the video in low resolution and bit rate. We recommend that you watch the preview to be sure the video is fixed correctly and there are no any distortions in it.
If your MP4 file looks good, you can proceed and download the original version in full resolution.
In case your corrupted MP4 file hasn't been fixed or contain distortions, you can request one of Restore.Media's engineers to repair the file for you manually. What you get is a peace of mind knowing that your video files are in hands of professional video engineers and you will have your important video files back.