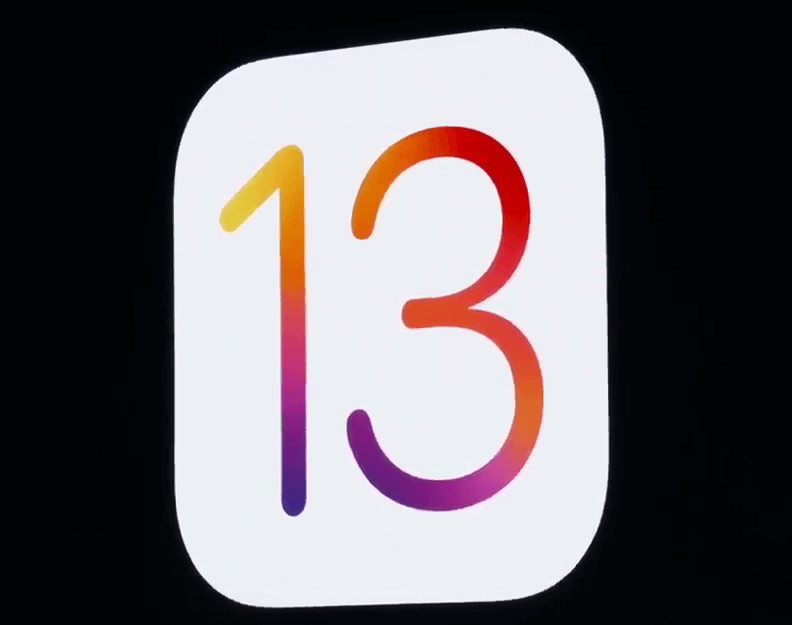 It is now standard practice. At every World Developer's Conference, Apple introduces something new to the world. This year, the giant tech company surprised its global fan base with a plethora of features on its latest iOS 13 version. Below are the most outstanding features and what they mean to developers and Apple fans.
Cutting Edge Camera Features
For a while, Apple has been leapfrogging its archrivals Huawei and Samsung when it came to offering impressive camera features. Not anymore. Apple's new OS features a curative photo tab that makes organizing pictures easy and neat.
Once the next iPhone arrives, users will be able to organize photos diligently by date, auto-play photo albums, duplicate photos and organize their friends' selfies based on their birth dates. The new iPhone will also feature advanced zooming features.
What's more, future iPhones will offer pretty decent video editing support. Just like you crop, add filters and rotate photos with your current iPhone, you'll soon be able to access the same features for video editing.
Updated iOS Rules for Developers
Apple isn't sparing anyone with its updated iOS rules. From merchants to game developers, gambling apps to parental controls—developers will have to review and update their policies to continue offering their services to iOS users.
First, safety rules are stricter. Developers must be very careful with the kind of graphical images they use in their apps. They must do more to protect kids against content they shouldn't be seeing on their devices and adhere to strong data privacy rules.
If you're casino developer or play casino games, you may soon become unable to access your favorite gambling app. According to usafriendlypokersites.com, non native gambling apps will all be prohibited from iOS devices.
Developers that traditionally used HTML to provide gambling apps either have the option to rebuild their apps or remove them from iOS devices. On the other hand, developers that sell loot boxes as part of in-purchases must now reveal the odds of landing each item among other rules.
One Tap Sign in with Apple ID
Apple has made Apple ID easier and more convenient with its latest update. There will be no more account creation required. Filling out forms and confirming your password every other time will soon be a thing of the past. Simply use touch or face ID or easily sign in with Apple ID.
There is also a security tweak with the new Apple ID sign-in features. If you don't want to share your personal email address with an app, you can ask Apple to hide it. Apple then creates a unique email address to use with apps you don't trust. Additionally, you'll be required to safeguard your ID with 2-factor authentication for better security.
More Realistic Images with Apple Maps
Apple has rebuilt the map app to include more advanced features. In addition to having more detailed images displayed, its map app will also feature 360-degree viewing. 3D images are also part of the parcel and will come in handy when you want to explore an area before you can make a visit.
Apple maps will also let you to curate places you'd want to visit again. You will be able to add favorites, view estimated arrival times and have a better experience with Siri. Speaking of Siri, bid goodbye to phrases like "Turn left in 930 feet." Welcome to more human-friendly estimates like "turn left in the next junction."
Maps will line up all joints and junctions far before you reach any of them. Developers will also be able to add heat maps, buildings and weather conditions in an effort to help travelers visualize places better.
Back to Siri, the digital assistant now comes with an Indian English voice. Not for Americans though. The Indian voice will be available as an option while everyone else will be able to listen to Siri in a natural software-made voice. She will also be more intelligent and will personalize suggestion based on your past interaction with iOS devices.
Unprecedented Keyboard Features
Typing words on your iPhone's keyboard will soon feel like painting. There will be no finger lifting or slowing down because you have to switch fingers. Using the Quick Path feature, you'll be able to type from one key to the next without lifting your fingers and still type sensible words.
To quicken your typing speed, new keyboards will be suggesting, two or more words at the predictive bar instead of one. You'll have the option to swipe or tap keyboard features to access numbers and symbols and dictation will be accessible in a variety of languages.
Real-Time Reminders
The 'reminder' app will be more advanced in future iPhones. Because Siri is more updated, you will be able to type longer sentences for reminders. The app also allows for including dates, times, and flags on the same screen for convenience.
This may sound protrusive but Siri will be detecting your messages for topics that could warrant a reminder. The digital assistant will then request you to add reminders or dismiss them. You'll also be able to attach documents, links, and photos if they can help you remind certain meetings and dates more effectively.
Better Performance
Improving performance was Apple's main reason for updating its iOS. With the latest version, Apple promises several improvements on performances. Apps will launch twice faster on iOS 13. Unlocking apps with Face ID will be 30% faster while AR will also be a part of the iOS experience.
In technology's spirit of trying to make everything smaller, iOS apps will be compressed by up to 50%. New updates will also result in smaller apps albeit without compromising performance.
To Conclude
Apple means business with iOS 13. There are lots of updates everyone expected and some that will leave developers scratching their heads. The giant tech company claims all updates are meant to improve performance using its devices.
And true, there are a lot of improvements that transcend iPhone and iPad user experiences to unprecedented levels. Privacy is better. Photo and video editing features are more extensive, and maps are better than ever before.
You may also like to read: The Evolution and Growth of macOS