It's easy to find you get a failing hard drive, but it's difficult to cope with the hard drive that is going to fail or that has crashed (how to fix a crashed hard drive). After reading the following content, you will change your mind.
There are a lot of people asking: is my hard drive failing, is my hard drive dying, etc. A lot of signs and symptoms could indicate that your hard drive is failing. Here are some popular hard drive failure causes:
Weird sound: clicking, humming, scratching, and so on.
Very slow running speed.
Frequent OS crash.
Unexpected and frequent file loss.
Long loading time to a drive or file.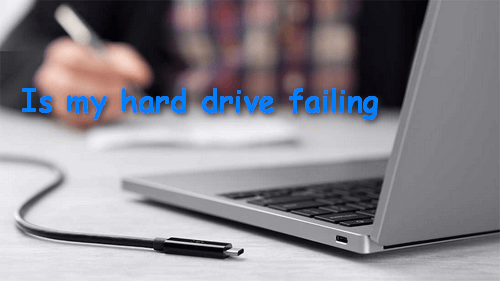 Failing Hard Drive Fix
When you suspect that your hard drive is going to fail, the hard drive data recovery should be at the top of your to-do list.
How to Recover Data from Failing Hard Drive
To recover data easily and safely, you need a reliable data recovery program. MiniTool Power Data Recovery is the choice of millions of users.
Hard Drive Data Recovery Process:
Download this data recovery software from a reliable link (to prevent virus).
Install the software to another drive containing no file to recover and launch it as soon as the installation finishes.
Select a module that is most suitable for your case from the left pane.
Choose the failing drive and click Scan from the right pane.
Wait for the scan to finish in order to get the best recovery result.
Select all the files you need from the result and click Save.
Choose a place to store the needed files and click OK to confirm.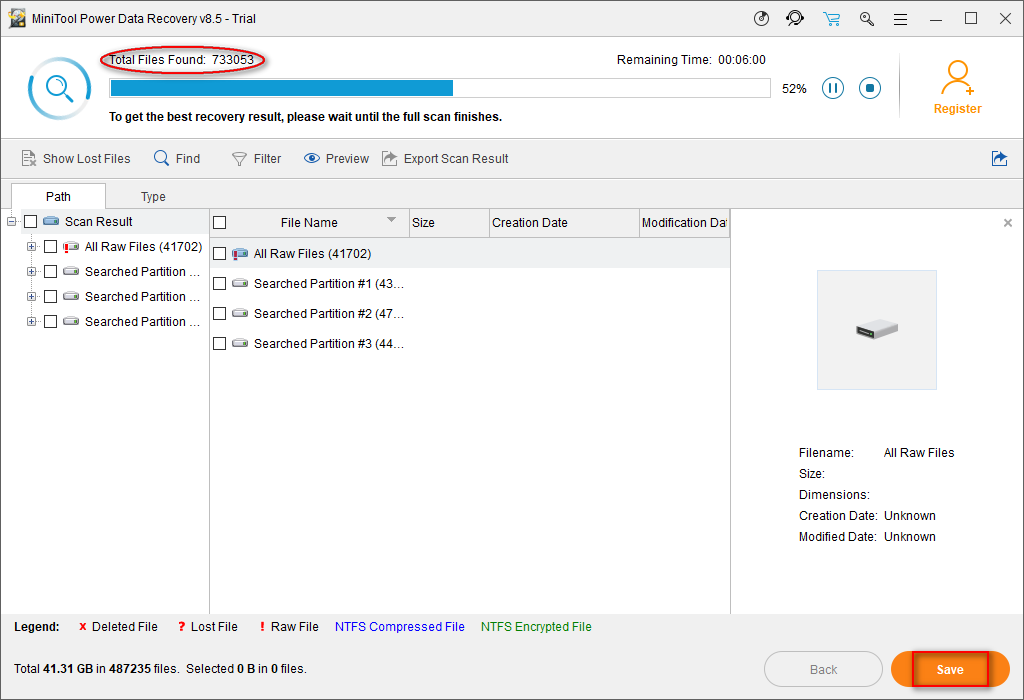 When you have got all the data you want, you may want to check hard drive.
How to Check If Your Hard Drive Is Failing
Luckily, Windows provides users with a useful tool to check disk for errors.
Failing hard drive fix (Windows 10):
Open File Explorer, also known as Windows Explorer.
Find the failing hard drive and right click on it.
Select Properties and shift to Tools.
Now, you'll see the Check button under the Error checking section.
Click on it to scan the drive and wait. Windows will give you some suggestions if any errors are found.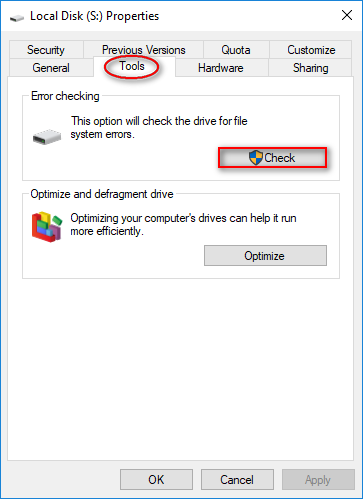 In addition, you can get some useful diagnostic software to test your drive.
How to Get a Good Hard Drive
What should you pay attention to when buying a hard drive? I summarized 7 basic aspects that are important for a hard drive (they are listed in no particular order).
Aspect 1:

Price.
Whenever you want to buy a thing, quality and price comes first into your consideration. No matter how good the stuff is in quality, if the price is too high to afford, most of you will give up the idea of bring it home.
On the contrary, given that the quality of a thing is not so satisfactory, but as long as it has an appealing price, some people would buy it even if they don't need it currently.
Thus, you should find a good balance between them.
Aspect 2:

Capacity.

I think it's not so necessary to talk about capacity so much since "the bigger the better" is always true (as long as it's affordable for you). By the way, with the fast development of technology, the capacity of hard disk has been increased a lot when there's no big change in price (see picture).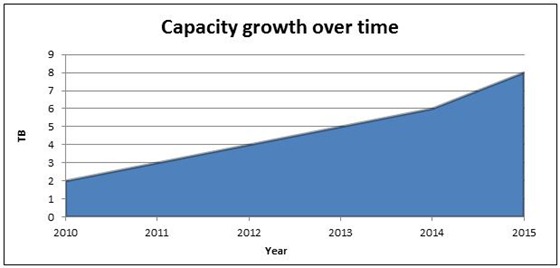 Aspect 3:

Interface.

In terms of the hard disk interface, the most widely used one is SATA (Serial ATA put forward by Intel). The famous IDE hard disk is out of date. As for another hard disk interface specification – SCSI, though it owns many advantages which IDE can't be compared to, it is seldom used among ordinary users due to its expensive price (which is decided by the high production cost). So SATA is a good choice.
Aspect 4:

Cache.

There's also not much to talk about when it comes to hard disk cache. Why? That is simply because most of the hard drives are built with a 4 GB cache; only some advanced hard drives adopt an 8 GB cache.

In fact, large cache is a good feature for hard disk since it can improve disk performance significantly, but it has one shortcoming – the price is relatively high. Yet, you can choose an appropriate cache by considering your own financial situation.
Aspect 5:

Speed.

It is easy to understand that a 7200 rpm hard disk is better than a 5400 rpm hard disk in performance. Just because of this, two hard disks with the same capacity could have different price. Under the condition that the price difference can be accepted, I suggest you to choose a hard drive with fast rpm (revolutions per minute).
Aspect 6:

Stability.

Unquestionably, strong stability is the thing everyone wants to pursue. The stability determines how long your hard disk's service life is in a way and it reflects whether it was a right choice to buy your hard disk at your price. Therefore, it's safer to avoid the outdated or the newest hard disk.
Aspect 7:

After-Sales Service.

This is an aspect that nearly all people will take into consideration before they buy a product, especially when this product is very expensive. As you know, hard disk is always working at a fast speed as long as your computer is running.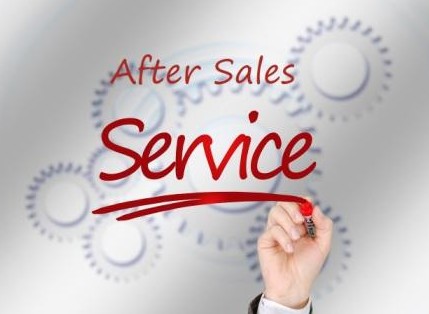 But it turns out that hard disk is actually very fragile and could be broken at any moment. No one would like to see his important data saved on hard disk gone, so after-sales service and quality assurance are two vital factors that should draw your attention.
Hope you never encounter a failing hard drive!