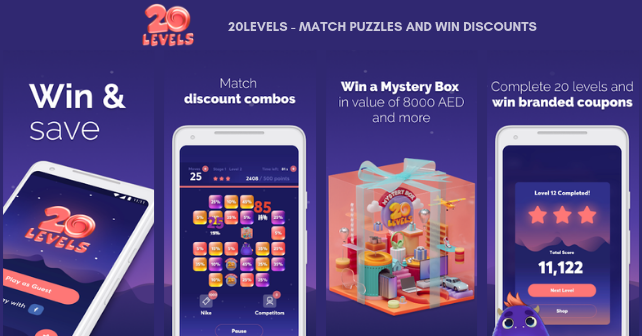 20Levels Concept:
The goal of puzzle gaming has since time immemorial been meaningless progression from one stage to another. Your achievements are nothing but high scores and overly enthusiastic compliments. 20Levels seeks to remedy this state of affairs. Your objectives of the game are not only to finish a stage for a simple pat on the back by an AI but also earn real-prizes as well. Many often say that you can't have fun and make money while doing it, but 20Levels would undoubtedly beg to differ. It offers rewards intertwined with intricate gameplay to ensure you have all to gain and nothing to lose.
Features of the 20Levels app:
Do you have an Android device? Or an iOS make? Neither group needs to worry about compatibility lockouts as 20Levels is available across both stores. It brings with it the following functionalities:
Three-piece horizontal moves and bonus items, which ensure gameplay is comprehensible at a glance but still exciting and fresh.
A nostalgic UI theme that perfectly sets the mood of a blissful adventure rife with wonder.
Level completion scores based on a percentage metric against which other players are also ranked to attain positions.
A lineup of challenges summed up in 20 scintillating levels.
A coupon-filled Mystery box that sometimes avails grandiose offers including mobile devices, first-rate designer wear, and coveted electronics.
How it works:
Before you can get to work, you'll need to fill the blanks of a registration form on the welcoming screen. Alternatively, you can jump straight right in with your Facebook account. You have twenty levels to beat within a specific timeframe to be eligible for the reward you choose at the start of the game. Level progression entails clearing the playing field by matching a row of three boxes and using special items.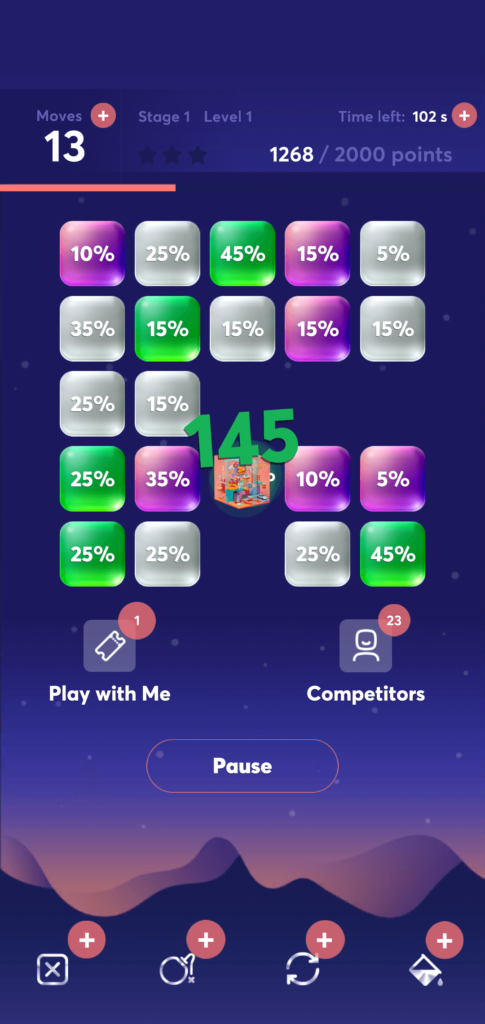 How 20Levels is different from the rest:
With actual monetary stakes on the line, 20Levels adds that adrenaline factor into the gameplay. Knowing that you're only a couple of shuffles away from the promise of a mystery box considerably adds to the appeal of the goal. You're not just playing for fun and glory but also for what comes at the end of the process, i.e. genuine cash prizes and coupons! Additionally, with regular updates to look forward to, you can always expect one testing quest after the other and excellent discounts as they go online.
If you're not already working your way to the final stage and the Mystery box, be sure to download the app to compete with thousands across the world in the pursuit of glory and rewards!
App name: 20Levels – Match Puzzles and Win Discounts
Have fun playing 20Levels game and win amazing prizes!