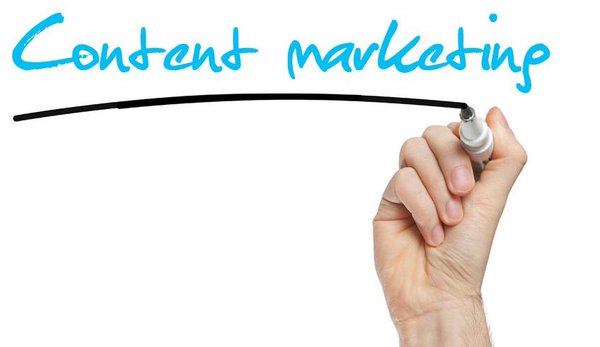 Every business owner wants to keep growing their revenue each year by bringing new customers. However, this is not easy since they need to convince them to earn their trust but also ensure they become loyal customers too.
In addition, it is essential not to forget the existing customers as well. This will ensure your number does not decrease as you try to stay ahead of the competition.
Therefore, to be able to achieve this, having a content marketing model is essential to keep the business going and growing. Here are several steps to use to enable you to achieve that.
1.

Design a Plan

Designing a plan should be the first step you should start when creating the content. This will ensure your entire team is on board on your ideas as they share theirs too. Therefore, everyone will have a role to make the plan a success.

Furthermore, you and your team will be able to discuss everything that will be needed.

This will include:
Deciding if you need to hire a professional writer or not for the text content?
Finding a good graphic designer
Getting the right gadgets and equipment
Searching for the ideal location for the video shooting
Discussing any obstacles or problems that may arise during the content creation
Therefore, when you discuss all this and much more with your team, it will enable you to estimate how much money needed to fund the content marketing.
This budget will give you a clear picture of what type of content you can afford to create. Moreover, sometimes you will need to search for a professional agency like Pro-Papers to create a stunning content for your needs and audience. It will also enable you to research on the returns it would bring after the content is out there.
2.

Create a Content Map

A content map comes in handy after identifying your targeted audience and their needs. It simplifies the process of reaching out to your audience. However, it is essential to know your audience media habits. This will determine which channels to use to when sharing your content. This will be made simple if you prepare a channel plan that will focus on the different objectives you have in mind. Therefore, these channels will be used to reach your audience, to bring in more leads and conversions.

Furthermore, the plan will make it easier to track the results acquired from the different channels. This will enable you to concentrate on the productive channels only. The second research to consider should be the audience media usage. This will enable you to know when to share your information and reach a larger audience.

In addition, a content map will help you know how to break down texts into smaller segments to post in social media channels such as Facebook, Twitter, YouTube, and Instagram among other networks.
3.

Choose the Right Content Management System

To be able to manage all your content, it is suitable to have the right content management system in place. This will give you total control of your content at all times. That means your updates will be delivered in a timely manner, which is meant to bring in more leads.

Note that, there are plenty of different content management systems to choose from. Therefore, when you choose the right one, it will enable you to use your desired platform to the fullest as you aspire to meet your customers' needs and grow your brand.
4.

Prepare an Assessment Plan

The main goal of every content marketing model is to be able to see positive results. This can only be possible if you get the right tools to track your channels and identify which ones are bringing in more traffic and conversions.

Similarly, these tools will also enable you to track any other activities done by your audience. This involves knowing:
Number of times the audience view the content
How many links are done every time you share a post
The number of times the content is shared by users
Which channels are mostly used to view the content
Who are more active in reading your content
Therefore, being able to track everything, you will avoid a lot of confusion. This will ensure that you save money and time as well as achieve your main goal. Note that, creating a content marketing model can be simple, you just need to have a plan. If you follow the above steps, you will be able to effectively implement the plan while staying on course.
Nonetheless, always remember, your main goal is meeting your customers' needs and expectations. With that in mind, you will be on your way to create the best content marketing model for your business.
You'll also like to read: