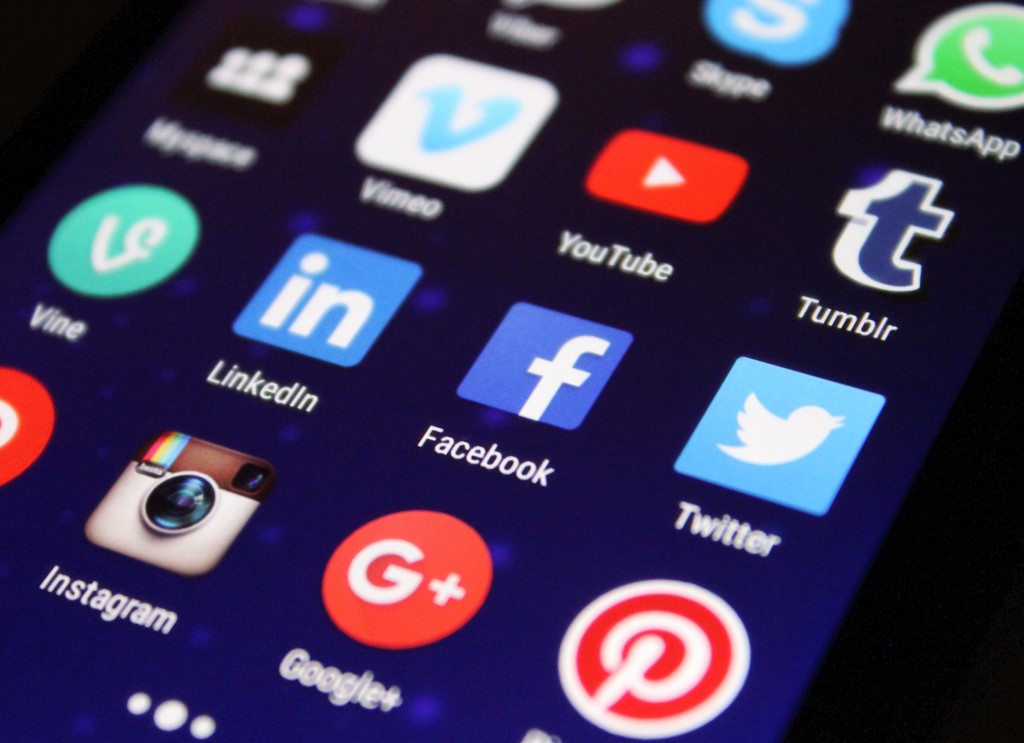 In an era where the collection and interpretation of data is king, it's important to remember that it's the human element that truly sets us apart from the competition. After all, anyone with the right tools and training can measure site traffic, time spent on-page, keyword volume, and so on.
However, it takes a truly artistic, entrepreneurial mindset to take a blog and its various social media outlets from decent to fantastic. With that in mind, here are a few suggestions and tips to help your WordPress blog stand out in the social media world throughout the year ahead.
Choose the Right Social Channels
While it's tempting to sign up for every social media network possible, if you do so you'll be overwhelmed in no time. If you want your social media efforts to count, make sure to choose your social channels carefully.
Consider demographic factors like location, level of education, gender, employment, and age. If your target audience is aged 50 and older, for instance, you should use Facebook, as it is the most popular network for that age group.
Whatever character traits define your particular customer base, you're going to want to define them, find the social media platforms that your customers (and potential customers) are using, and then focus your efforts in those areas.
Organize Yourself
If you want your social voice to be effective, it's critical that you thoughtfully organize things behind the scenes. Consider using social media management platforms like Hootsuite or Sprout Social and set up a content calendar to create consistency in your posting habits.
It's also important to organize your tone and voice on social media. Each platform functions differently, but you want your posts to come across in a uniform, consistent manner no matter where your followers are finding them.
As you organize yourself, make sure to keep your entire staff on board with your efforts and goals. Consider utilizing McKinsey's 7S model or a similar philosophy to help collaborate and coordinate your shared social media marketing vision with your team.
If you can remain focused and organized throughout your efforts, you'll have a much better chance of standing out from the crowd.
Create Content for Your Audience
This may sound obvious, but it's one of the most important elements to success online and it must be kept carefully in mind these days. With a diverse online marketing toolkit — composed of items like onsite SEO, social media strategies, and email campaigns — cluttering up our marketing efforts, it's easy to lose sight of who a blog is really written for: the reader.
Take, for instance, SEO. Search engine optimization is the art of refining your site on both the front and the back end in order to help search engines understand and present your content more effectively. It utilizes keywords, internal and external links, metadata, and other elements in order to make sure that Google, in particular, is well aware of what a particular site contains. This, in turn, helps the search engine ensure that your site is displayed in the right search results.
What does that have to do with giving your site an edge on social media? The comparison comes with the intent behind a blog's SEO. Google's algorithm has developed to the point where it can tell the difference between quality content that is backed up with proper attention to SEO and content that is simply written to work the SEO system. In other words, if you don't write a post with the goal, first and foremost, of providing value to the reader, there's a good chance Google will pick up on it sooner rather than later.
The example carries over to social media. You can utilize social media tactics (some of which are included below) all day long, but if you allow them to supersede your focus on providing quality content to your customer base, you're going to quickly slip out of favor.
The bottom line? Always curate your social media content to provide value to your followers. Full stop.
Take Care of Your Audience
If you're a successful blogger, chances are you've already found the best security plugins and ensured that your site is watertight — and that's a good thing. If you have a site that comes across as insecure, it can have a detrimental effect on building and sustaining your traffic.
While less critical compared to your site, it's also important to make sure that your social media streams are kept clean and safe from any trouble. Social engineering attacks like phishing and impersonation can be used and it's important that you keep your followers safe from any harmful content (both shared by yourself or posted by others) on your social streams. This filtering of unnecessary or dangerous content creates an added sense of security that helps to bolster your brand image and encourages your audience to continue following you.
Listen to Your Audience
If you simply treat your social media channels as a chance to increase your site's traffic or make sales, you'll be missing one of social media's most effective uses — interacting with and gathering feedback from your customer base.
Active listening is a popular marketing tactic that cultivates trust and engagement from your audience, and it's extremely easy to practice on social media. Social platforms are nearly all designed with a focus on interaction. As such, they can function as a quality control/customer service communication channel.
In other words, you should be using your social media channels to provide personalized responses and feedback to your clientele. This will naturally boost your reputation and create positive vibes for your brand image.
Encourage Engagement
As already mentioned, your social media channels provide a golden opportunity to engage with your customers in a variety of different ways.
You can put on events to promote sales and product packages. You can also create posts that solicit a response. Ask a question related to your product line or industry. Create a giveaway fueled by post shares, comments, or likes. Share your own content on your page and ask for feedback. There are numerous ways to encourage engagement on your social media channels, all of which, once again, raise your company's social stock.
Steer Into the Video Element
Videos have been trending up for a while now, and nowhere more than on social media. The age of exclusively fueling a successful social channel through text and image-driven posts is over. At this point, if you don't have a video element in your social strategy, you're going to have a very hard time cutting through the clutter.
One of the most common options at this point is live streaming. Whether you're sharing about your site, talking about your products and services, or whipping up interest in a cause that you support, live streaming is an excellent tool in the modern social media tool belt.
Consider Your Hashtags
Rather than simply stuffing each post with a variety of hashtags that come to mind as you're typing, take the time to carefully consider each tag.
Look for hashtags that are common to your industry or community. Also, make sure to create your own hashtags for your brand and then use them religiously. While you can always add other hashtags if appropriate, you should have these basic items researched and ready to go before you start brainstorming posting ideas.
Connect with Influencers
Whether you're big enough to connect with a celebrity with an audience in the millions or a small fellow blogger with a few thousand followers, it's worth looking for influencers on social media.
The diversity in the popularity and voice of each influencer makes it easy to find a personality that fits your particular tone and budget, and connecting with influencers on social media should be a key way to spread your message.
Shake Up Your Content
While consistency and organization have been trumpeted throughout this list, it's also important to remain creative and experimental as you go. For instance, consider boosting ads from time to time (just make sure to measure the results as you go) and look for the latest cutting-edge experiential technology to add new spice to your posts.
However, it's also important to note that this social creativity should have natural boundaries. For instance, don't make the mistake of capitalizing on the death of a celebrity to boost your followers or drive traffic to your site. While it's fun to push the envelope, you should always be both professional and wise when doing so.
Stay Ahead of the Curve
If you want your social media channels to shine in the upcoming year, it's important to take specific steps to do so. If you only post random things on an ad hoc basis, you're only going to spin your wheels. Instead, take the time to organize your efforts, create quality content, and utilize your social media channels as a four-part tool that consists of marketing, sales, customer service, and quality control.
As a final exhortation, make sure to always be learning. The social media world changes at a relentless pace and those who stick too rigidly to a formula are going to quickly be left behind. Find what works for both your blog and your particular goals and then always be ready to tinker with, adjust, and even drastically overhaul your strategy when the occasion demands.
If you can maintain a balance of organization, structure, and flexibility, you'll be poised to take full advantage of your social media marketing in a way that will help you gain that coveted edge and rise above the chaos and the clutter.
You may also like to read: