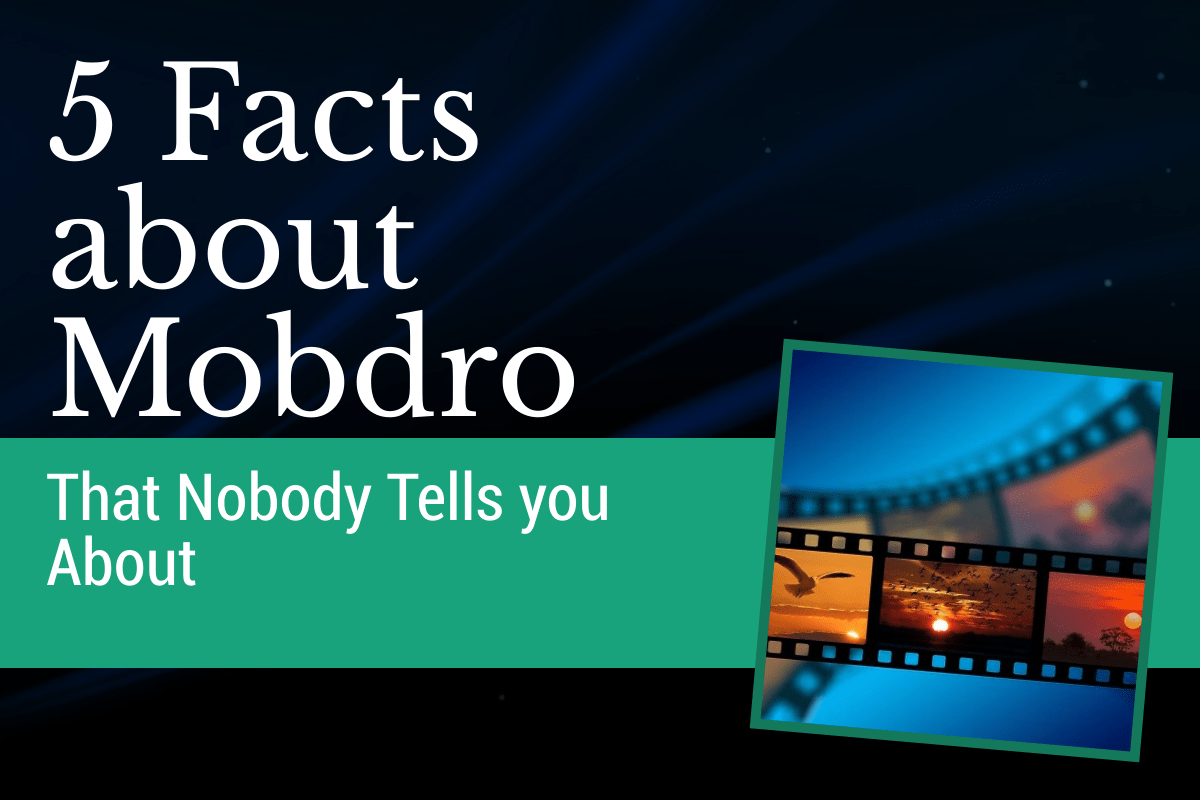 With the increasing accessibility of the Internet and mobile devices, most of our daily tasks now revolve around using our smartphone. What used to involve different pieces of equipment could now be found as an app on a touch screen. These small but powerful devices help us in completing work and provide us with entertainment.
We used to rely on TV and cable to keep us entertained throughout the day. But nowadays, all anyone ever needs is a mobile device and a decent Internet connection to gain access to many entertainment options. This is why names like Netflix, Hulu, and Amazon Prime Video have gained a lot of popularity because of their excellent content selections. One of the downsides of these video streaming apps is that you have to pay a monthly fee to gain access to their premium content.
This is where free video streaming apps like the Mobdro app come in. These apps operate based on ads to give you free content. But this is usually a minor issue as compared to the benefits users enjoy with these free-to-stream apps.
In today's article, we're going to show you a few facts that no one has told you about this fantastic app.
Fact 1: It's Not a New App
For those who aren't familiar with Mobdro, you might think that this was a new video streaming app. However, Mobdro is already around for about a decade, and it's just getting better. Make sure that you have the updated version so that you can enjoy its latest features.
Fact 2: No Need for Add-Ons
Unlike other video streaming apps, Mobdro doesn't require any installation of third-party add-ons. This app gives you access to any content on-demand from various sources on the Internet. After installing the app on your device, you can start looking for content based on different categories. You can also get some live streams, and news channel feeds on this app.
Fact 3: Gain Access to All Types of Content
Mobdro gives you access to all types of content from different sources on the Internet. By all types, we mean that some of the content you might be getting on the app might have some copyright issues. On the plus side, Mobdro has one of the most significant and extensive databases for video streaming content.
Fact 4: User-Friendly Interface
Unlike other apps, Mobdro's interface is similar to YouTube, which makes it easier for users to navigate through. If you're not looking for any content, in particular, scan through the different categories on the app. Choose content from various categories, like Gaming and Tech. This is especially useful if you're into streaming random topics and content.
Fact 5: Get Content in HD Quality
Video streaming via Mobdro gives you the option to tweak the quality of the video. Choose from 320p to full HD when streaming videos. You must note, however, that the quality is dependent on the speed of your Internet. Because of this, you might experience a slowdown of your video buffer rate. Meanwhile, you may also download video content and view them even when you're offline.
Some Questions About Mobdro
Is Mobdro Safe to Use?
One of the questions many users ask before downloading an app is its safety. Mobdro is an open-source video streaming app that is 100% safe and free from threats like viruses and malware.
Because it's open-source, this app is not downloadable from official app distribution services like Google Play Store. You may only get the APK file of this app from websites on the Internet. To ensure the safety of your mobile device and personal data, make sure that you are downloading from a legitimate and secure source.
What is an APK File?
The Android application package or APK is a package file format that is used by the Android OS to distribute and install mobile apps. We don't see this type of file on app distribution services like Google Play because it automatically installs the app. But in the case of apps developed by independent developers, they give out APK files to the public for the download and installation of their apps.
Is Mobdro Legal?
Yes. The download and installation of the app on your device are legal. However, Mobdro does not take responsibility for the sources that stream video content that has copyright issues. To avoid legal problems, always use a VPN when using the app. This way, your device's IP address will be protected when you're using the app.
The Verdict
While a lot of reviews would say that there's a risk because of the possibility of streaming illegal content, Mobdro is still a great entertainment app. If you're okay with watching a few ads here and there, consider checking out the app yourself.
You May Also Like