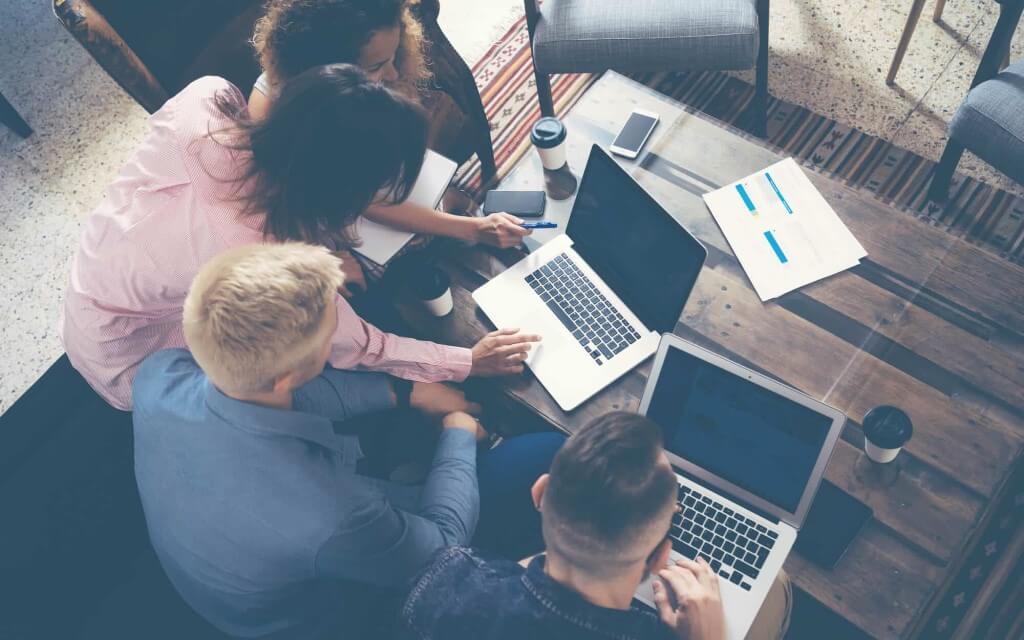 What is Work Order Management Software?
It is a solution that allows a facility manager to manage and track all work orders, this includes, creating work orders, updating requests, and track work completion across various different places.
Work order management software for repair and preventive maintenance makes it easier to monitor real-time updates, and place service requests, it also allows the manager to leave feedback on the work performed.
Work order management software eliminates the need to submit work order requests manually because of its automated system.
In simple words, a work order management software is a simpler version of the Computerized Management Maintenance System (CMMS), but instead of dealing with the maintenance of the entire program, this software deals only with the initial steps of repair and maintenance.
What Are Some of The Features of a Work Order Management System?
Following are some of the important features of a work order software:
The most basic feature is work orders, they can be customized depending on the industry that is using it. This makes it applicable to any kind of industry that uses work orders.
Work requests, in other words, are a request for repair or work. They can be submitted by anyone who uses the system in an organization. In some work order management software, work requests are automated in response to certain activities.
Some software allows you to assign on-site and off-site contractors at will. This is because the software has a customizable database of contractors to choose from.
What are the Different Types of Work Order Management System?
Not every organization prefers using CMMS for its operation, some organizations find it better to use different maintenance software to help them in their daily operations.
Simple Work Order Systems
This is a stand-alone type of work order software that helps you only with creating, managing, and tracking work orders. They are basically developed to work on work orders and management.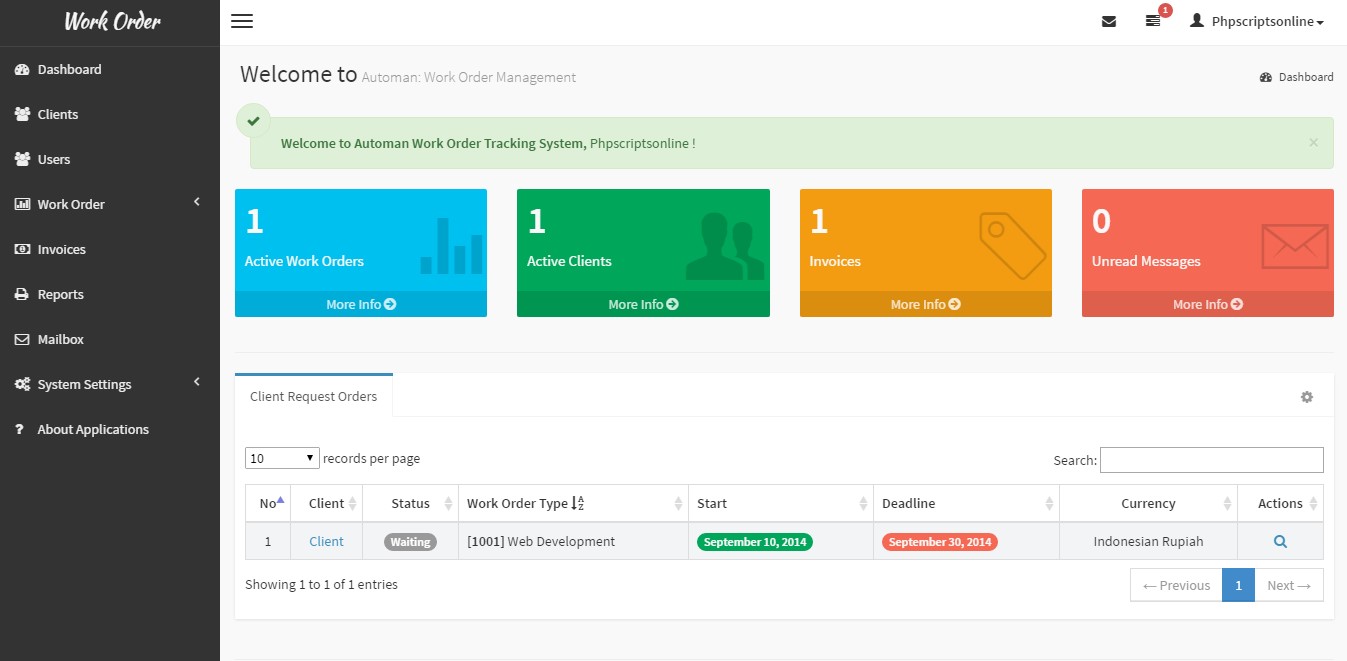 CMMS
Computerized Management Maintenance System manages an entire organization's preventive maintenance and repair team. In simple words, it is a computerized maintenance system.
CMMS is usually used by large-scale businesses. The tools in CMMS lay emphasis on managing critical equipment, preventive maintenance schedules, and asset history.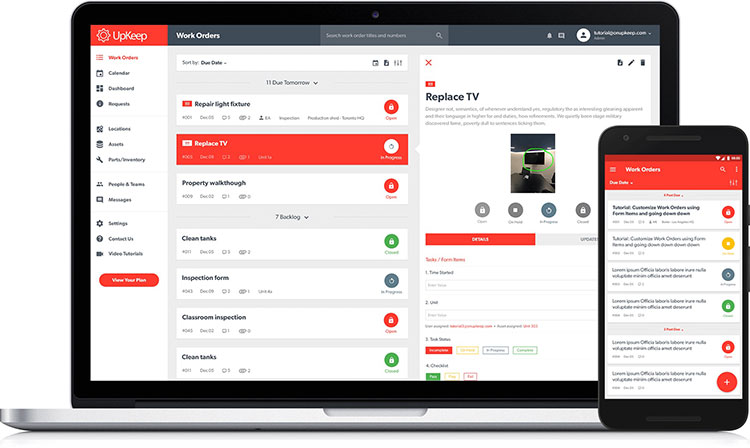 FSM
Field service management (FSM) tools are mainly used by an organization that have a lot of field technicians, these tools support the invoicing clients for completed work. Field service management tools are loaded with certain features that allow you to share your work with your field team in real-time.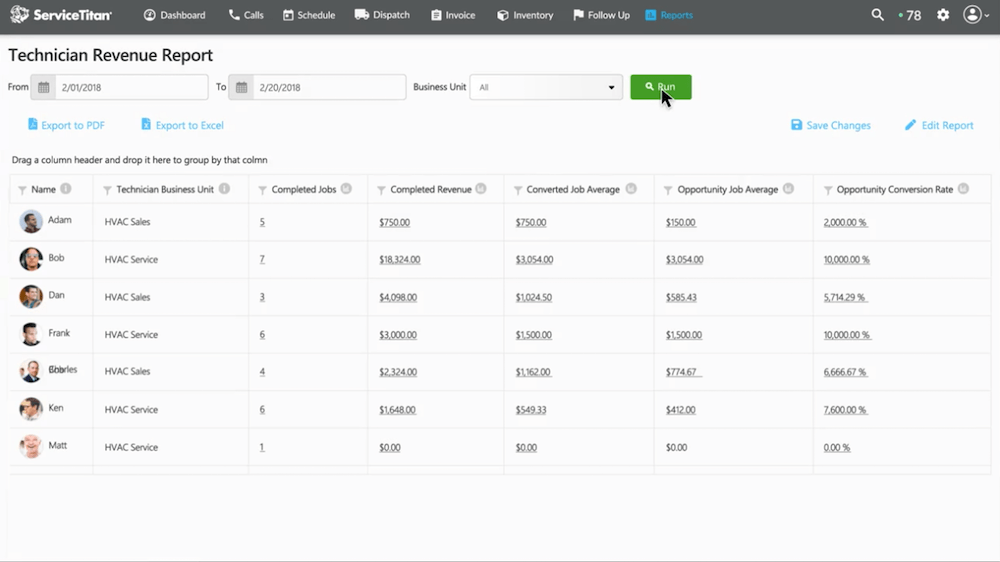 How do Different Industries use Work Order Management Software?
Housing
The housing industry requires this software to create maintenance and repair requests. The tenants of the house or the staff place a work request to indicate the requirement of maintenance work to be done. The maintenance work can vary from simple plumbing works to building a new room/wall. This software helps in scheduling the maintenance work.
Contractors
Contractors use work order management software to handle work orders. The work order may contain requested material, prices, schedules, and the location at which the work is needed to be done. The contractors then finish the work and send an invoice to their customer.
Manufacturing
Industries that are into the manufacturing field often use this software for the maintenance of the application. Technicians who maintain and repair the equipment receive a work request to fix and perform preventive maintenance on the equipment. These requests can be made manually or automatically. Also, the work order contains the documents and inspections checklist and a log to track the work progress of the technicians.
What does Work Order Management Software have to do with Product Management?
Before we begin to understand how work order management software and product management can be integrated together, let us first understand the concept of product management.
What is Product Management to begin with?
An organizational function within an organization that deals with product development, planning, verification, forecasting, pricing, product launch, business justification, and marketing of a product in every stage are referred to as product management. A product roadmap software can be used to support product management teams in planning, prioritizing, or mapping a product strategy that aligns with the business's goals.
For the various responsibilities that they shoulder, from identifying potential products, generating requirements and fulfilling them and many, they are vital to an organization's operations.
Work Order Management Software and Product Management
Work order management software as mentioned before does the work of generating work orders and helps create, manage, and track work orders. It can help a product manager track the work being done, it also helps in keeping a track of equipment and progress of the operations.
Work order management software also lets a product manager send instructions and see the progress in real-time. It makes the handling of operations a much easier task for the product manager. It also helps a technical PM in development industries where there are more field technicians share updates and see the updates in real-time.
How to Become a Product Manager?
There are various product management courses online and offline that can help one attain the role of a product manager.
Here is a small list of courses for the same:
Digital Product Management Certification by Boston University (edX)
Boston University offers product management training certificates for professionals and aspiring product managers.
Price: $1995
The Certified Product Management Credentials (AIPMM)
The Association of International Product Marketing and Management (AIPMM) is a certification course unlike other as they keep evolving to keep the best practices given to the students enrolled.
Price: $2995
Product Management Certificate by Cornell University
One of the most respected universities in the U.S. that belong to the group of Ivy Schools. As a part of their academic training, they offer certificates that teach professionals the fundamental core of Product Management.
Price: $1260 – $9000
You May Also Like to Read