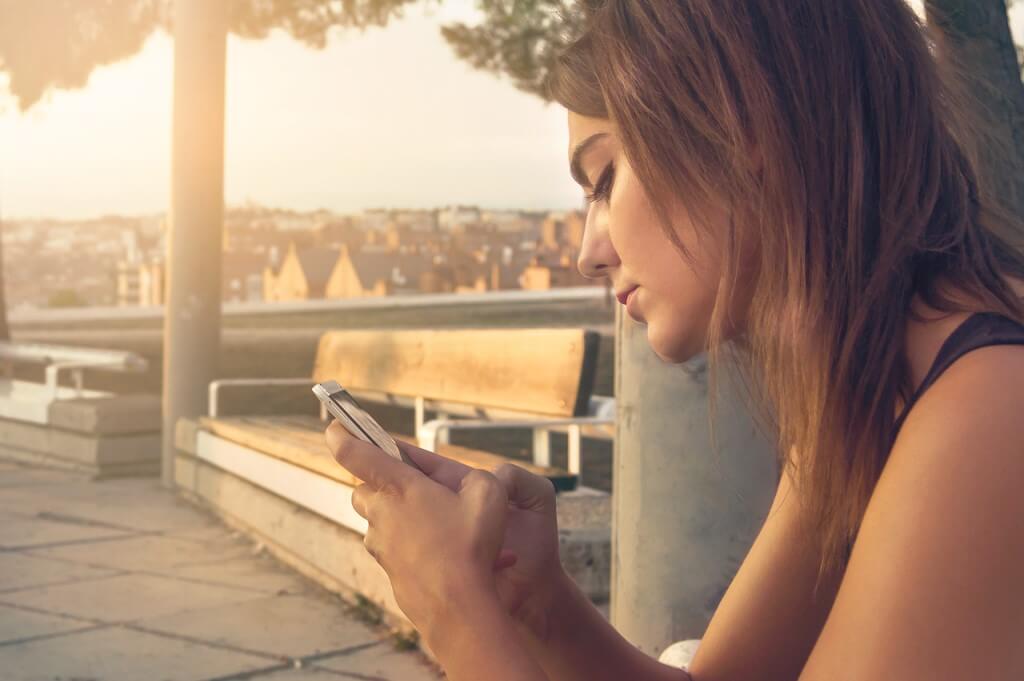 Making new friends online is nothing surprising, everyone does. But when you choose to use Facebook, Instagram, Twitter and alike platforms, there is no such thing like incognito mode and they do not offer random video call services. You have to enter a few basic details about yourself. But imagine what if, you don't want to disclose who you are and wish to chat anonymously with strangers. There are best dating sites and apps specially designed for such intentions. Hold your excitement and download some such top of the line apps that can connect you instantly with strangers to enjoy chatting with them.
1. Qeep
Qeep is basically a dating app with 10+ million users worldwide. Whether you are looking for love or just have fun flirting chats, Qeep is a random chat app for all. And who knows, you may get the perfect match for a lifetime. The algorithm of Qeep is so designed that you will never be matched with someone who doesn't match with your interest criteria. Operating the app is easy, simple, and swift. Yes, it is a random chat app but you can always have the option to hide your identity behind the fake details. The developers of the app keep on updating it time and again to provide the latest and newest features to you. Since the Qeep community has reached millions of members, there is a constant flow of profiles on your screen. Just swipe and match!
2. LetsChat.Me
There are billions of people living on the Earth but you can't connect each of them. LetsChat is designed with the idea to randomly connect like-minded people across the world. It is always fun talking with someone you don't know. You get to know their mindsets, new ideas, share their culture, tradition, learn new languages, and a lot more things about each other. Here on LetsChat, there is no need to create an account or fill any form, just connect to the world at the tap of your finger. Plus, it is absolutely free of charge and looking forward to adding many new and exciting features for its dear users. Give a try to LetsChat.Me Random Chat service!
3. Sweet Dating
This one is another random match and dating app which is the safest and most featured dating app on the chart. As the name, as the work, the app matches you with sweet people located nearby your area. The app is for singles and there are high chances that you can get mingle with any of the perfect matches you are waiting for. Registering on the app is totally free and all you need to do is a swipe or choose the photo. The app is easy to navigate with over 4 million users across the globe as of now. It is often seen that such apps are full of fake profiles. That's the reason that this app needs mutual consent of both the profiles to get connected. When you connect, then only you would be able to send the messages.
4. Hitwe
Socialization is very important for a healthy mind and body. When you interact with new people, you come to know very interesting things like the lifestyle, the cuisine, places, and the most important is their lifestyle and thought process. Hitwe is the app that helps you to explore the people around the world and chat with them freely without hesitation because you know that the next person didn't know you. Also, you would not be going to form an opinion about him/her. Unlike Qeep, there is no waiting condition or mutual interest must be there to get connected. Hitwe always allows you to turn on the app and text directly to whom you find a suitable match. Talking about the design of the app, it is very intuitive and simple to use.
5. LivU
It is a Live video chatting app that, earlier, was called by LovU app. The chatting app connects you with your target for live chatting using a treasure of features like video filters on real-time, adding beauty effects, instant texting while being over the call, checking login history, and free video call with excellent quality. All-in-all, the LivU is the best in quality and brand offering hundreds of fun loving features at your service.
You May Also Like