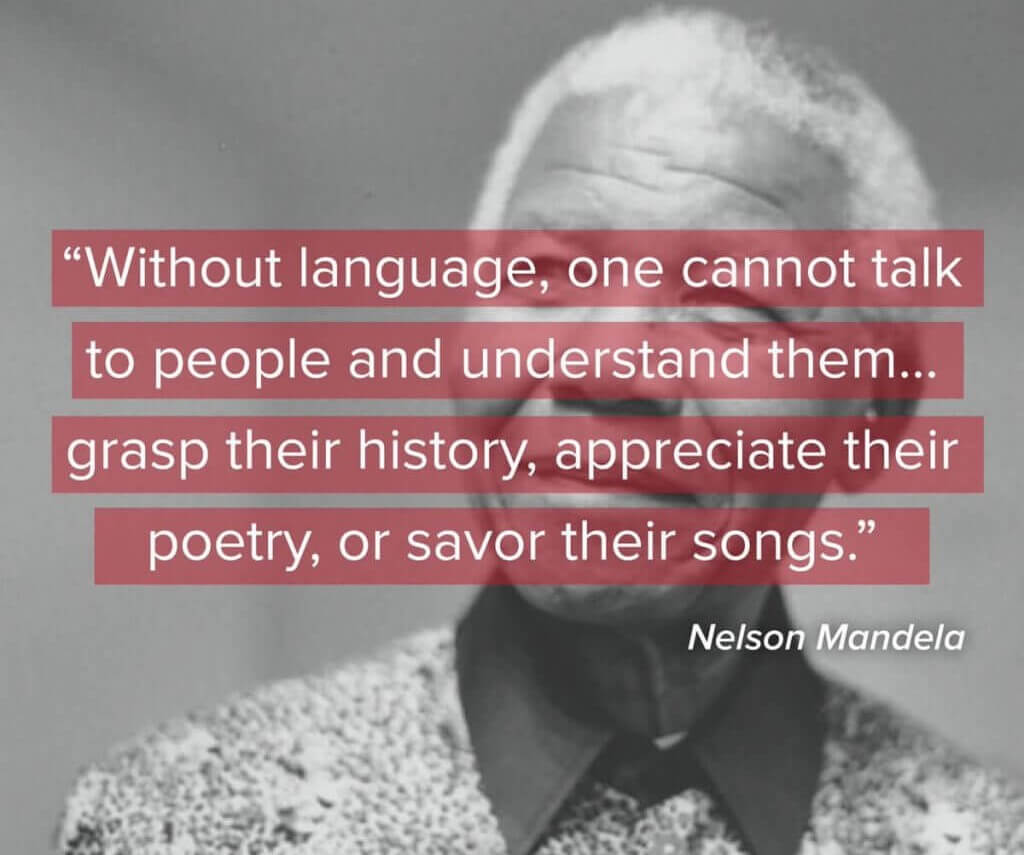 Life without technology might be impossible to imagine, especially when it comes to people born in the last couple of decades. Some of us came to this world when technology was already enjoying significant achievements while others were born in times where enjoying TV or radio broadcasting, for example, were some of the greatest outcomes of human efforts and intellectual endeavors.
The technological journey has now reached destinations that allow us to communicate with people who are miles away, see them, monitor health parameters at home, create a variety of digital content across different platforms using all sorts of software and apps, and so on.
Learning also benefits from today's technology and does so significantly since it only takes a good Internet connection and a smart device to be able to learn something new no matter where you are.
As far as languages are concerned, there is so much out there that it might get a bit overwhelming to find an app that's best suited for your needs. The list of language apps below might be of help.
Individual learning or tutor-assisted?
The benefits of learning a new language are many. From sharpening your mind to increasing your chances to get a job and improving memory, the process of learning a new language will positively impact your brain performance and professional career. If you don't want to carry a backpack full of books to do that, though, you can try some of the language learning apps or learn language with Language Trainers.
Depending on your preferences and how serious you are about learning a new language, whether it's just a spare time activity or a professional pursuit, you can choose apps that will provide you with valuable information through cards and quizzes such as Memrise, DuoLingo, and AccellaStudy.
However, if you want a real teacher to be involved, then you can try one of the language apps that include private tutoring. 24/7 Tutor and LinguaLift are some of the apps that will pair your solo learning sessions with a real teacher's assistance when needed. It's true that they may cost more yet if you take this seriously, it is worth it.
Vocabulary or grammar?
Based on your personal needs and knowledge level, you can go for apps that will help you learn grammar rules, expand your vocabulary, or do both. The apps mentioned above will help you cover such needs but if you're looking for something that will help you more as far as grammar is concerned, you might also want to try the apps English Grammar in Use or English Grammar Book.
Such apps were designed to help you master grammar and thus include definitions, classifications, and examples that will help you commit grammar rules to memory with greater ease.
In case you're more into brushing up your vocabulary, Memrise, uVocab, Knudge.me, Busuu, and VoLT are worth trying. They were created to make vocabulary lessons fun and include quizzes, games, and flashcards. Moreover, some of them will help you learn more about the culture behind a language and the native speakers of it.
For example, Memrise offers courses on literature and geography as well. Plus, most language apps available today offer the possibility to study a variety of languages and, thanks to the way they were designed, learning a language such as Japanese is considerably easier.
Language practice with real people
The best way to practice what you've learned is by speaking the language of your interest, chatting, and socializing with other learners. Due to a few apps, you can do that and add a social dimension to your learning process. Of course, you can do that with a tutor if you choose one of the apps that offer this possibility but you can also learn a lot from other people who study the same language.
Busuu is such an app. You won't just be able to chat with other learners but you will also have the opportunity to provide feedback to other users. In case you'd like to learn directly from a native speaker, then you might want to try HiNative. You can get in touch with native speakers to learn more about grammar, ask for a translation, or find out new interesting facts about cultural norms.
Learning impacts your life greatly and does so positively, and, thanks to today's technology you can do that with greater ease and having fun during the process. If you're into languages, there are many apps to help you advance your knowledge and skills.
No matter your area of interest, it is now easier and more comfortable to quench your thirst for intellectual adventures from the comfort of your home.
You'll also like to read: