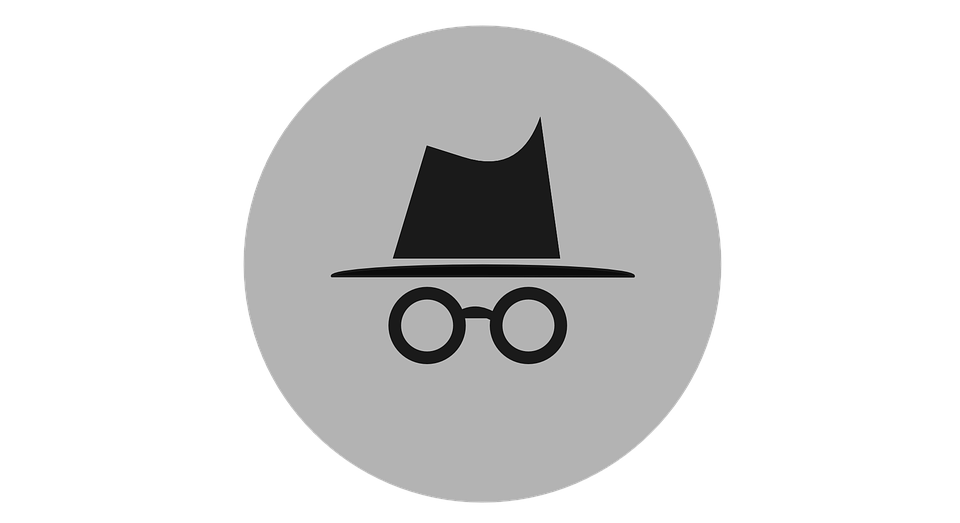 Web Browsers Incognito search is a private browsing mode where all the data and history are cleared after you close the browser. So, you cannot directly see anyone's incognito browser history. And you might be thinking, how can you see incognito browsers history. In this blog, I've discussed a few methods that might help you view a web browser's incognito search history.
What does an incognito mode do?
Incognito mode operates in a separate window from a normal Chrome browser. It helps to keep your browsing sessions private from other people who use the same device as you. If you use incognito mode, all your activities like cookies, site data, browsing history, or any other information you entered won't show up in Chrome history. In incognito mode, each time you visit websites, they see you as a new user and won't know who you are long as you don't sign in.
Incognito mode is quite useful if you use a shared device or use computers in public places to protect your data from prying eyes. Every time you close the incognito window, it ends all browsing sessions and clears all the cookies and site data. Even if you are logged in to any account or site, it will, by default, delete all login information. So, it won't record your activity unless your Google account is signed in.
Can incognito mode be traced?
Browsing in incognito mode helps you prevent others from seeing your browser activities, but your information might not be private on the internet. The websites you visit can easily trace your location, IP address, login information, and other details. So, your web activity in incognito browsing is not completely anonymous. As incognito mode does not prevent web tracking, all activities are still visible to your Internet Service Provider or the network you are using.
Though the incognito browsers won't store the files you downloaded in history; they will save them in Downloads folders even if you close the incognito mode. You and others who use the same device can easily see it. Similarly, bookmarked websites will also be saved to another mode of browsers.
How to see incognito mode search history?
Many people think that browsing history in incognito mode is not retrievable at all, but that's not true. There are several methods to see the browser's incognito search history, like recovering data via DNS cache and using third-party applications. Here is how you can see the incognito search history.
View incognito search history through DNS cache
The DNS (Domain Name System) Cache is the memory of recently visited websites stored locally on your computer. Whenever you visit a website, the DNS server receives a request from a browser, so it matches the website URL with its IP address and returns it to the browser. The DNS server saves all of the information from recently visited websites so that the server can respond quickly the next time you visit the same website.
As DNS cache stores all website information, including incognito browser, you can easily view and delete incognito search history via DNS cache using the command prompt. Here I have mentioned steps to view incognito search history through DNS cache:
Step 1: Open Windows Command Prompt by clicking on the Windows icon in the bottom-left corner or using shortcut Window key + R. Type cmd, and click OK.
Step 2: Now, a new window appears on the screen. Type Command ipconfig/displaydns and press Enter.
Step 3: View all information about the recently visited websites. It shows all sites, including incognito mode browser history.
However, accessing incognito history through DNS cache is only available on Windows devices. If you want to check DNS records on other operating systems, such as macOS or Android, you can use online monitoring applications.
Use Third-party software on Android and iOS
If you want to view the incognito search history on smartphones, you can use parental control applications on your device. You don't have to type any commands; just download and install them on your and your children's smartphones. They are easy to use and offer much more than just seeing web browsing history. Parental control applications keep track of all online as well as offline mobile activities. It also helps to limit their screen time and track their real-time locations.
With these applications, you can access and control the activities of the target device. They provide complete information of the websites visited along with date and time, the number of times visited even if you use incognito mode. Based on their site visits, you can block inappropriate sites and unwanted applications for your child's device. Here are some of the parental control apps that you can use to view your incognito search history:
MobileSpy
MobileSpy is a popular online monitoring application available for both Android and iOS devices. With this app, you can remotely track web browser history even if the target person uses the incognito mode without letting them know. You will get a real-time report of their activities.
MobileSpy offers all features that monitoring application needs. Not only web browser history, but you can also see what website they are visiting, messages, phones calls, and many more. You can set limitations on their smartphone usage. It is useful for both kids and adults in case of employee monitoring to check their productivity.
Features:
It allows you to monitor web browsers as well as social media activities.
GPS history and live location provide all details about their current location and the place they visited.
You can easily see their SMS and IM chats even if they are deleted from their device.
The geo-fencing feature alerts you if the target device enters a forbidden area. Also, it has contact alerts if they are in some trouble.
KidsGuard Pro
KidsGuard Pro is developed by ClevGuard to spy on your child or staff's online activities. It covers all popular social media apps and web browsers, including private browser history. You can also monitor messaging applications such as WhatsApp, Viber, IM chats, and more.
KidGuard Pro is easy to set up, and its intuitive user interface makes it simple to navigate through features. All activities of the target device are visible in your dashboard control panel. This app will not be visible on the target's device. You don't need to jailbreak or root your mobile phones.
Features:
Records phone calls, takes screenshots, and automatically sends them to your account.
You can import target phones' data and save it on your device.
GPS and WiFi location tracking give you the real-time location of a device.
It is easy to install and completely invisible on the target device. It supports multiple languages.
mSpy
mSpy is one of the best mobile phone tracking applications for parental control. Install it on the target phone without being detected. If you are worried about your kids browsing inappropriate things on the internet, you can use this app to view their browsing history, including incognito searches. More than that, you can track each activity such as phone calls, social media, SMS, IM chats, and many more.
mSpy updates you with each activity of the target device every 5 minutes. Every time they click photo and video, it will send you a copy of files to your mSpy account. mSpy uses bank-grade encryption to transmit the information of your kid's device, so only you will be able to see them.
Features:
Track emails, social media, and phone calls, including call duration and time.
Block inappropriate websites and applications.
You can read their text messages, including deleted texts.
View multimedia files and record the screen of a target device.
Hoverwatch
With Hoverwatch, you can track up to 5 devices. If your children use more than one device, it will be easy to track their activities. You can even track your employee activities simultaneously. This app is completely hidden in the target device. Even if a SIM card is removed or changed in a target device, you will get a notification and still track their activities.
Furthermore, it has a keylogger feature that registers all keystrokes pressed on your child's mobile phone device. Hoverwatch takes screenshots periodically to see what they have been doing on their device and sends them to your account.
Features:
Monitor web browsing history, social media, and messages.
Keylogger provides the exact information of what they are typing.
The front camera feature takes a photo every time the screen is unlocked.
Available for Android, Windows, and Mac.
Qustodio
Qustodio is the most reliable and complete parental control application. It is compatible with almost all platforms, including Mac, iOS, and Chromebook. You can control all the activities of a target device from a dashboard. With Qustodio, you can block or filter inappropriate sites, apps, and games to prevent distraction.
You can use Qustodio for children, students, and even employees to ensure they are not distracted by unwanted games and videos. However, it is expensive compared to other applications but provides a complete monitoring solution.
Features:
It provides a detailed report of target device online activities by email.
Set time limits to avoid gaming and screen addiction.
Access browser history, social media, and block inappropriate contents.
Monitor real-time locations and receive an alert when they arrive at a saved destination.
Conclusion
Browsing in incognito mode is private to some extent on your device but not private on the internet. Anyone who uses the same device as you can access your incognito search history via DNS cache if you use a Windows device. With just a few commands, you can access all browser history. Similarly, for Android and iOS devices, you can use the third-party application as mentioned above. Besides checking incognito search history, they can track all the online activities of a target device.
You might also like