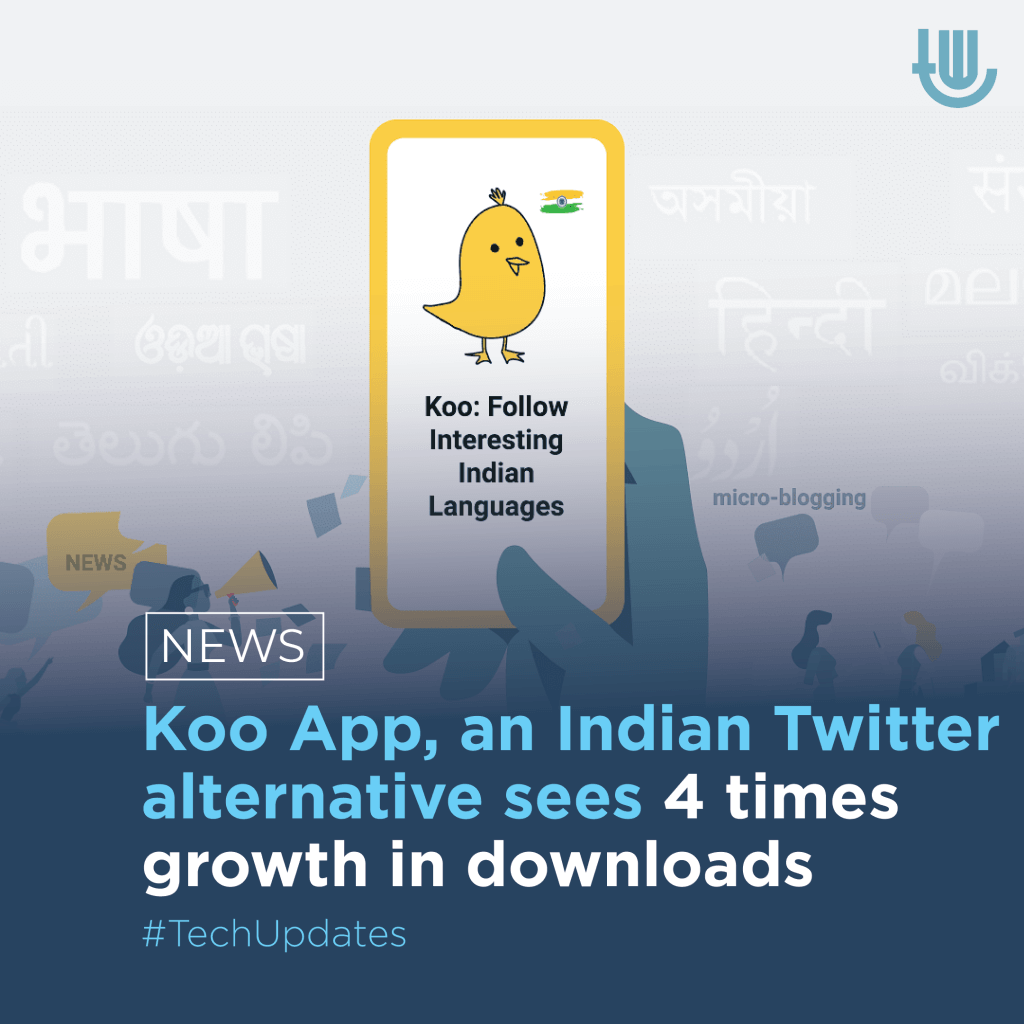 Recently, Koo App made the headlines due to its increase in its user base with over 4 million accounts. Koo app is the microblogging social space with functionalities nearly similar to the well-known brand- Twitter.
Koo App has won the best Atma Nirbhar App Innovation Challenge in the year 2020. Currently, it supports limited local languages but began initially in Kannada. Founded on 1 March 2020 in Bengaluru, the Koo app has seen tremendous growth within a year. Read the article further to know more about the Koo app.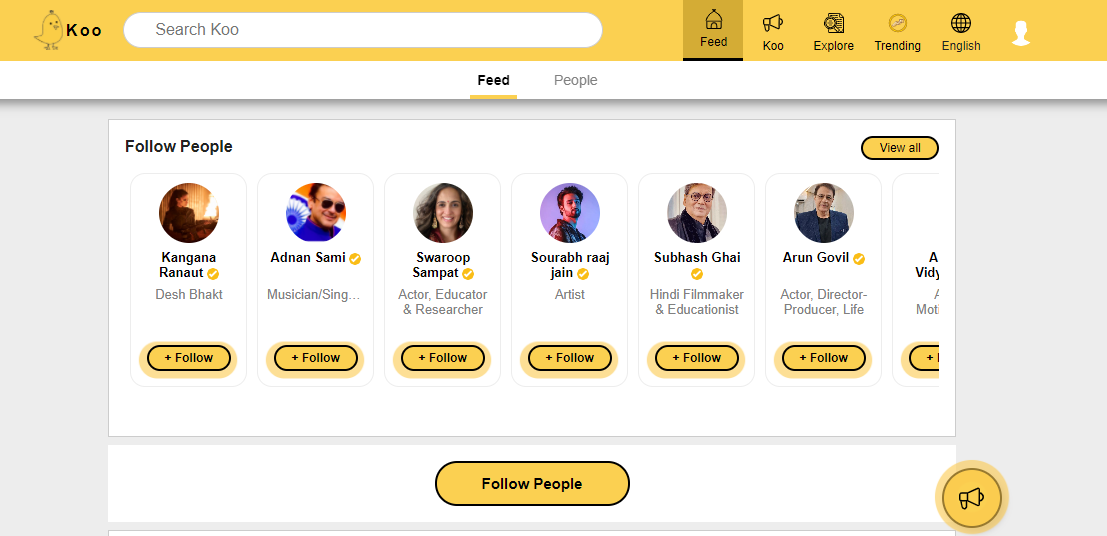 All about the Koo App
The real inspiration behind finding the Koo app was to spread positive information in the regional language available to most of India's users. It also uses an effective algorithm to post and read the best local Koo and connect with them. Since the Koo app has a yellow bird in the logo, resembling a message spreading happy bird, and the 'Koo' is the voice of an Indian bird, the app has been crafted with a lot of imagination and creativity.
Features of Koo App
On the Koo App, you can post your own Koo, a microblog, similar to Twitter, and can publish multiple Koo's as a thread. Your Koo viewers can then like, comment, re-Koo to share it on their profile, or even send it over to their other social media handles.
Reach and Explore:
To find other Koo's related to your post, hashtags can be used. Hashtags can allow you to explore the relevant content and make your post reach viewers with similar tastes. You can also view the trending hashtags and can find users and posts associated with them. Hashtags are updated very frequently.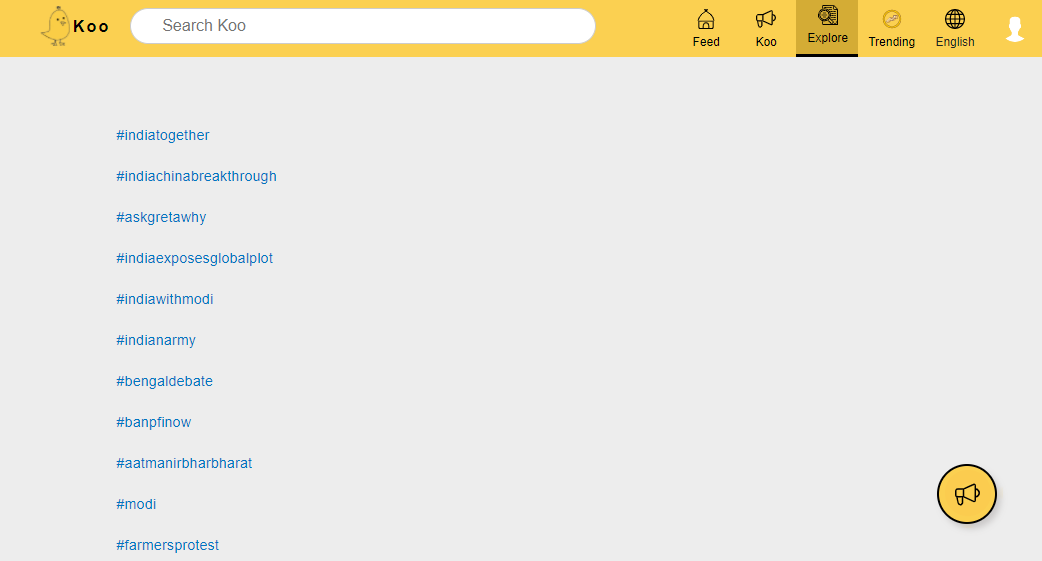 Language Support:
Currently, the Koo App supports a few languages, where people can get the entire user interface in their regional languages. The existing supported languages include Hindi, English, Tamil, Telugu, and Kannada. But many other languages are going to be supported on this social media platform, namely, Bangla, Oriya, Gujarati, Punjabi, Marathi, Malayalam, and Assamese.
Sharing Options:
To describe one of the Koo application's unique features, you can share any user's Koo not only within the application but also on other social media platforms. Once you've integrated your Facebook and WhatsApp accounts through the web or mobile device, it is easier to share the posts across these apps.
Contacting the Authorities:
Any user can contact the Koo authorities through the list of email addresses provided in case of any issues or queries. However, it is not yet mentioned how prompt their response will be or whether live-chat support will be available in the future.
Koo Profile:
Koo App has admirably ample of sections that can tell more about the user at a glance. One can enlist their contact details, website, bio, qualifications, and work experience. Apart from your profile picture and username, the Koo app users enjoy a detailed profile ready to view.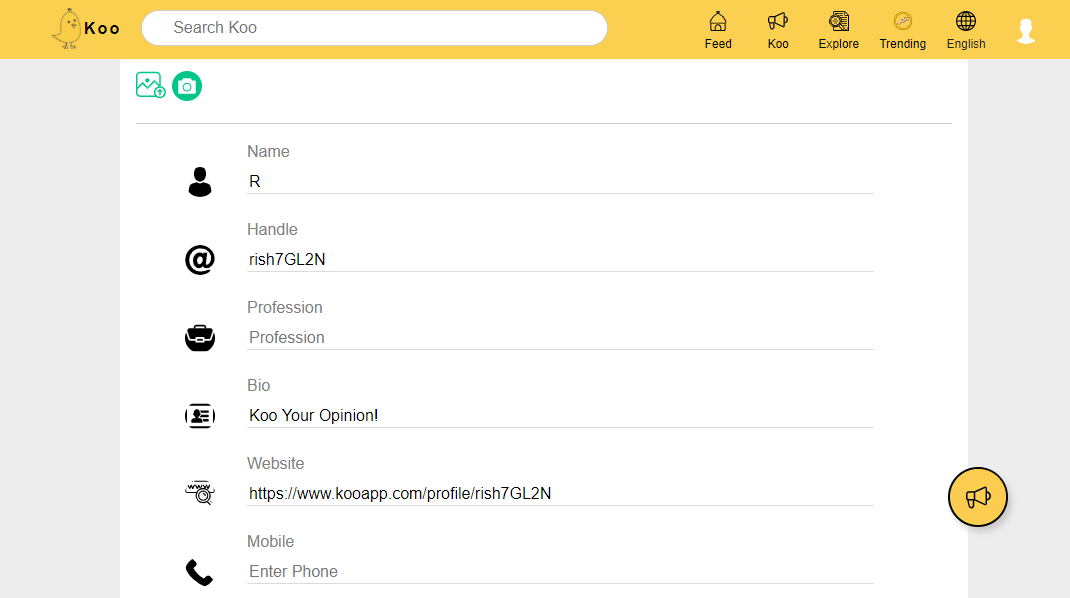 Character Limit:
One of Koo's excellent attributes over other microblogging platforms is that it has a 350 character limit that is neither too short nor too long. Thus, voicing opinions can be done without having to make a lot of threads.
Posting a Koo:
Koo App allows embedding links directly via YouTube or from some other websites easily. The post can also contain voice notes, and you can record them through the application or website. This is another remarkable feature of the Koo.
How to Download the Koo App?
Following are the steps to download and install Koo App on your device:
If you're using an Android device visit Google Play Store and if you're using iOS-based devices visit the App Store.
Search for the 'Koo App' and install the application on your device.
Once done, you can use two ways to get yourself registered- via contact number or email address.
For verification purposes, an OTP (One time Password) is sent to your email/contact, whichever is registered.
Further, you can edit your profile and voice your opinions through your Koo!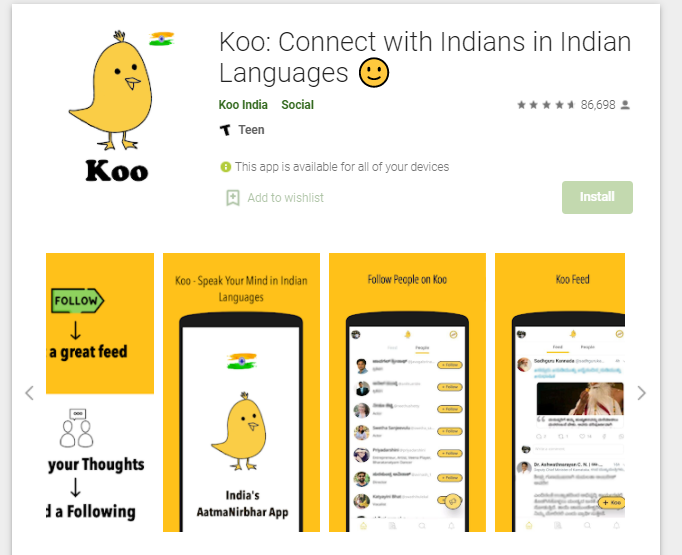 What can be improved:
Since the application is going under multiple changes and tremendous improvements since it was launched, here are some recommendations that can be made to the application and improve its user base:
Modes: Since many applications don't integrate it, having a bright and dark mode can increase users' engagement on the application.
Contact: The support to contact the application authorities can be improved through multiple channels to reach and prompt response for inquiries requiring immediate attention.
Quality Community: The app can be stringent with the quality of the posts that the Koo community will post.
Additional Language Support: Besides the app's selective languages, different languages that are used scarcely and are endangered can be encouraged through this platform.
Conclusion
As we move towards the conclusion of the Koo app's topic- India's very own local version of Twitter, it is admirable for the founder to understand the basic need of microblogging content in the local language. The website's user interface is also attractive and up to the mark, considering the ease of access. Having celebrities from the fields like movies, politics, and sports already on this application is proof that the app has reached heights of success. If you're reading this article and still not using the Koo app, maybe you should give it a try right away!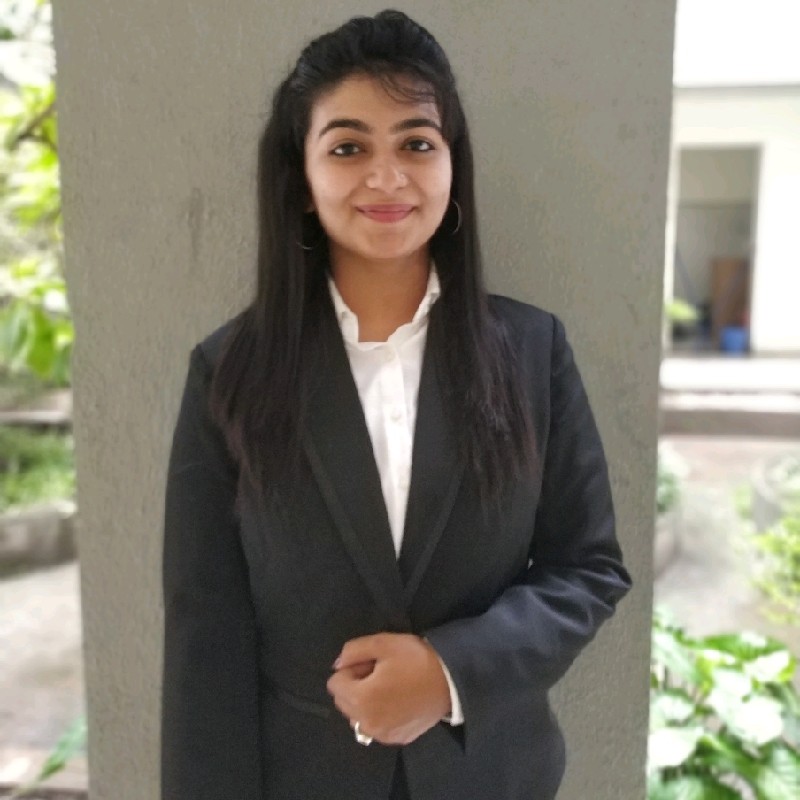 Author Bio: This article has been written by Rishika Desai, B.Tech Computer Engineering Student at Vishwakarma Institute of Information Technology (VIIT), Pune. She is a good dancer, poet and a writer. Animal love engulfs her heart and content writing comprises her present. You can follow Rishika on Twitter @ich_rish99.
---
You may also like: