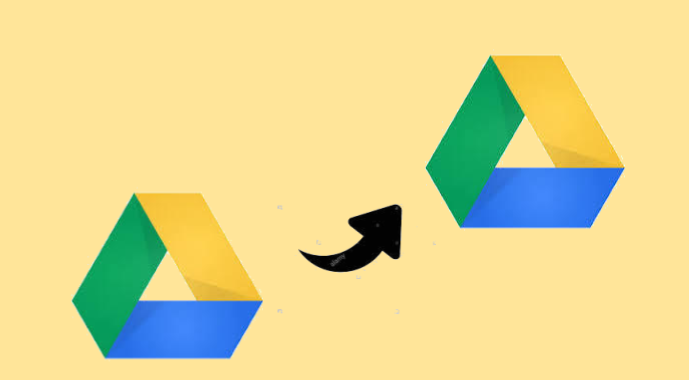 Move Folder from One Google Drive Account to Another – DIY Approach.
Google Drive is considered to be one of the best cloud storage services, but it lacks several notable features. It is certainly true that most of us rely on Google Drive for storing our essential files or information. 15 GB is the storage that is offered by Google while creating an account. This free storage is shared amongst 3 main segments: Gmail, Photos and Drive of course. As a result, users run out of space gradually. So, now the question arises is how to move Google Drive folder from one account to another?
Here is a request from a user on a forum publishing site:
"I used Google accounts for both personal and business use. However, over time, the size of the Google Drive folder has grown, eventually running out of space. I'm not sure how to move Google Drive files from one account to another. I have never encountered this sort of a problem before. I tried to reach out to the technique, but none helped. I don't want to lose any bit of my data. Seeking your help!"
Move Multiple Files to a New G Drive Folder
As mentioned above, Google Drive includes a Make a Copy option for the file. Therefore, selecting that option will move all the files in the folder. Here's how to move a Google Drive folder using the Google Drive sharing option.
Method 1- Google Drive Sharing Option to Move Files from One Google Drive Account to Another
1] After opening Google Drive account, log in to your primary account to move Google Drive folder from One Account to Another.
2] Select the files and folders you want to move to your backup Google Drive account. Press Ctrl+ A to select all the folders at once.
3] After making your selections, right-click on the selected files or folders and click Share. Alternatively, you can tap the Share icon (similar to a man with a +) to open the share menu directly.
4] Enter your secondary account email in the text bar and click on the blue Send button.
5] Then open the share menu again and click the Advanced button at the bottom right corner.
6] Next to the secondary account name, tap the Edit Permissions icon (similar to a pen).
7] Select "Owner" and click on "Save Changes" to save the updated changes.
8] That's all. Simply log in with your secondary account and you will be able to access your shared folders / files in the My Drive section.
You can also move Google Drive folder from one account to another using the Make a Copy option and move the data to a new folder.
Note: To move other file formats between Google Drive accounts, you need to download a copy of the data. You can also create an archive using Google Data Export.
Method 2- Third Party Options to Move Google Drive Folder from One Account to Another
There are certain web applications like Google Drive Migrator which tend users to move folder / files from one Google Drive to another Google Drive account. Using this tool you can perform the entire migration process with ease.
This tool helps you to move files from one Google Drive to another. This software can move photos, audios, videos, PDFs, files and more to another G drive account. It has several features and can perform many functionalities such as:
#1. You can move DOCX, PPTX, XLSX, images, etc. very efficiently.
#2. It can move single / multiple user files from one G Drive account to another.
#3. Priority based migration can also be done by using this software.
#4. Users can pause / resume or stop the on-going process.
#5. This tool supports incremental migration while copying folders to G drive.
This tool is developed keeping a novice user in mind. It has a simple and self-explanatory interface. Also, this tool has multiple advanced functionalities. The working of the tool is so simple. Just have a look at the following steps:
Steps to Move Google Drive Folder from One Account to Another
Run the Google Drive to Google Drive migration tool and select the desired source and destination platform.
In Workload, select Document from the category.
On the Source screen, enter the G Suite details as the source. Validate it and then give permission.
Then, on the Destination screen, enter and verify your credentials.
Go to the Users screen to get users. A list of users is displayed.
Then grant permissions to the selected users. Then, click Start Migration.
The Final Statement
These were some of the simplest methods using which you can move Google Drive folder from one account to another. To carry out, the entire migration process, use Google Drive Migrator. Users you can move files from one Google Drive account to another with just a few clicks.
You may also like