The video recording is a fun activity for some people. If you are one of them, you might feel that you often record too much, spending your digital camera memory for moments that don't matter. And once it's time to save or convert your videos, you realize that you've used up too much memory. Have you ever thought that you can eliminate the unimportant moments in your video and create a new video without those moments? If you have thought about it, then you are on the right page. Yes, it is possible to cut certain segments in your video and then process the video again into a new video that you want.
Today, you can find many software claimed to be reliably turned out to be unable to cut and merge videos as you wish. But, you need to learn from the experiences of others. We have spent years studying video editing and come to a conclusion; Joyoshare Media Cutter is the best tool for cutting and combining various videos into a single unit. This article will contain how we think about how Joyoshare Media Cutter can help us cut and merge multiple videos without compromising quality.
Why Joyoshare Media Cutter?
This is the main question underlying this article. Why Joyoshare Media Cutter? Of course, we have the answer to that!
Joyoshare Media Cutter is an application that can help retrieve only great video clips. This tool can cut videos, save videos without reducing video quality, or even convert videos by directly cutting videos from the application. Joyoshare Video Cutter is more practical than similar apps such as Video Cutter Freeware. Why? Because this application accommodates video preview speeds such as viewing video playback and can cut right away without pausing. Not only that, but each user can also adjust the appearance of the application so that it is more user friendly. For the first step, you can try Free Trial.
This tool can cut video without reducing quality at all. Thus we can recombine the important parts of the video into a video file full of good scenes. This is the basic principle of work of this tool. Cut and combine video clips without compromising quality. In other words, the quality of the output produced will be the same as the quality of the input.
How to use Joyoshare Media Cutter?
It's simple!
1. Add a video: Click the "Open" button. Locate the video and just open it. You can also use the drag-and-drop feature.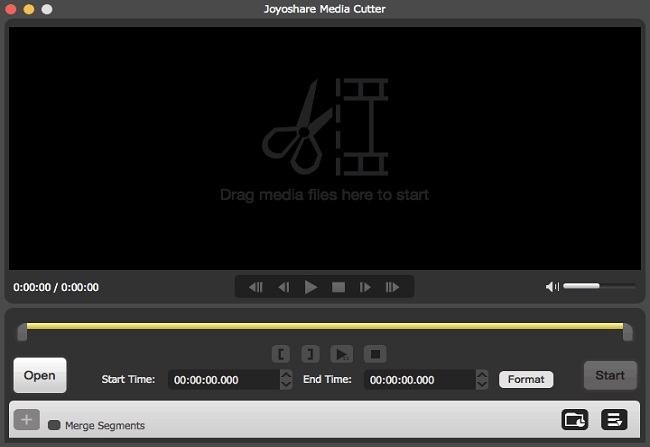 2. Now select the segment you want to trim: You should see at the bottom of the interface, and there is a time slider. By using the slider, you can skip your desired time frame. You can move the slider handles to set starting and ending points of your output video. Then click on the "[" button to start a new segment and click on the "]" button to end the segment.

3. It's time to set the output format.

Click the "Format" button, and you will see a pop up where you can choose your preferred format.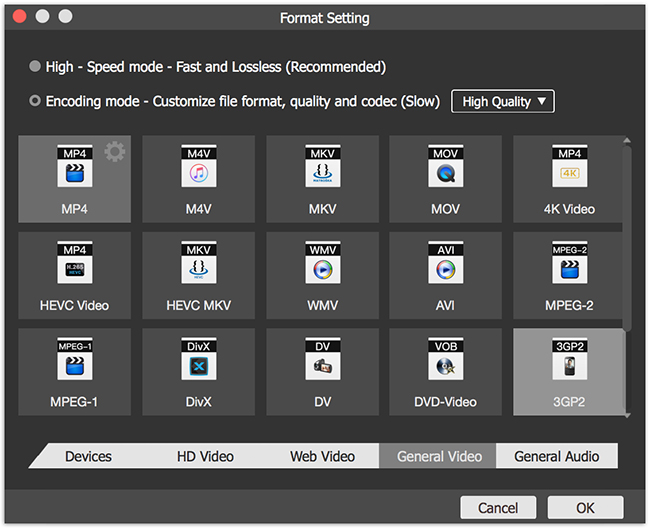 4. Now trim!

Now it's time to click on the "Start" button to start the trimming process. Once finished, you can click on "Save". If you want to merge the segment with others, you can click on "+".
The advantages offered by Joyoshare Media Cutter:
This tool can operate at 60x fast speed.
Also equipped with built-in video editing tools such as subtitles, watermarks, special effects, flip, rotate and crop.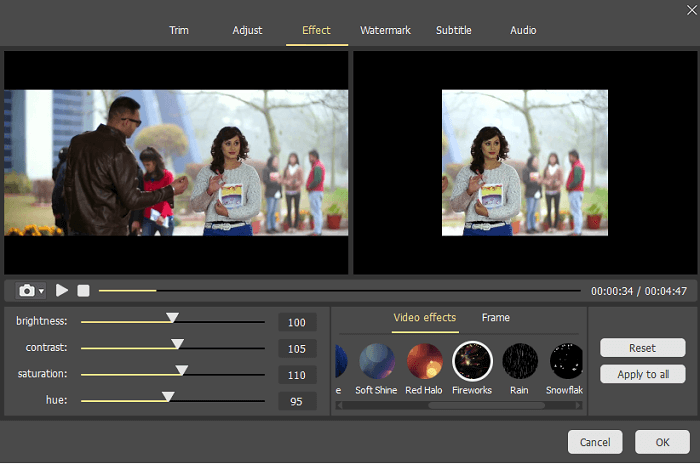 This tool can convert various video and audio files to different popular formats.
We can customize some special parameters such as sample rate, resolution, codec and so on.
Equipped with a built-in media player and a real-time preview window.
The interface that is easy to navigate. You don't need to have any experience in the field of video editing. Just follow each command that is displayed, and you can operate this tool immediately.
You can directly share your new video (output) to various popular streaming sites. There is no need to open your files first and input video output to these platforms. Joyoshare has provided a multifunctional tool that can save you a lot of time.
Once you have finished making a purchase, you are entitled to get free lifetime upgrades—no need to pay again for each subsequent update.
Our conclusion regarding this valuable tool
We have been dealing with many clients, and they are very satisfied with the performance shown by Joyoshare Media Cutter. This is the best tool you can expect to edit, cut and merge your important videos. Hopefully, by reading this article, you can gain valuable knowledge, especially about how you can capture precious moments in your life. Thank you for reading and good luck with Joyoshare Media Cutter!
You may also like: