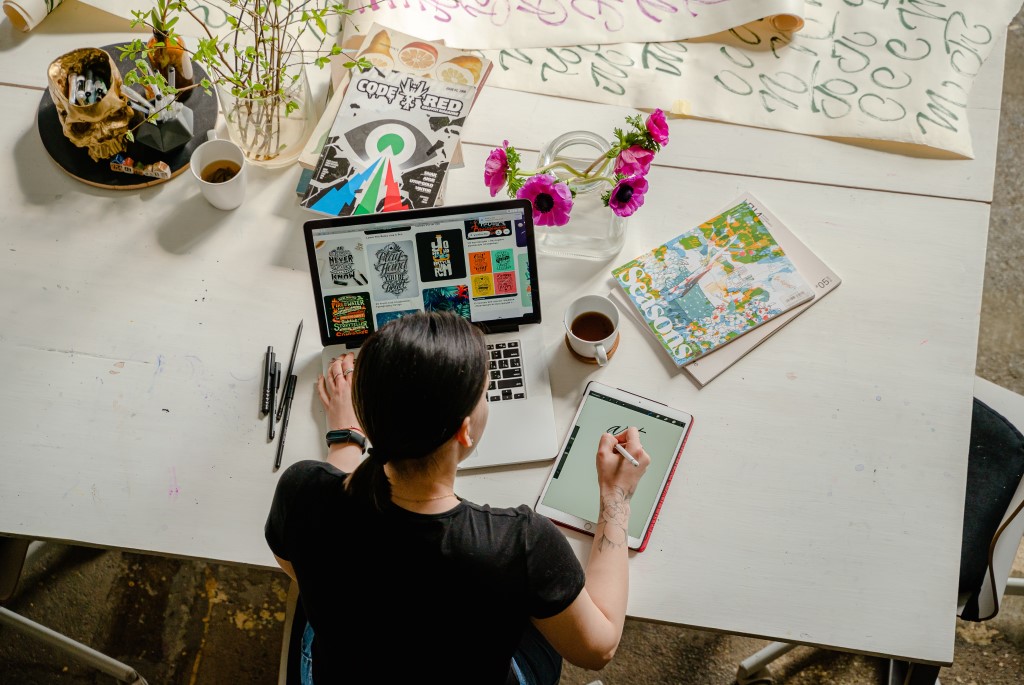 Becoming a tech savvy involves a series of skills, patience, and persistence. It consists of learning how to use technology with ease and confidently for your benefit or to help others. Regardless of your age, background, current skills, or experience, being tech-savvy will provide unique and comprehensive knowledge of technology and the ability to find your way through different applications and software effortlessly. Besides, there is a wide variety of jobs to do as tech-savvy, both in an office and remotely. Some of the remote jobs for tech savvy include;
Animator
This profession is ideal for an artistic digital geek. Today, the development of tablets and other programs like illustration software has simplified the job. You can craft a digital piece of art by drawing on your tablet, creating mood boards, organizing your projects and later transferring it to your computer. As technology advances, so are computer peripherals like a tablet developed. Today, some tablet models can differentiate the pressure you exert and automatically reflect on the image on the screen. An animator is paid depending on the work they can do in a day and the complexity of the frame. If you are a pro, you can be assured of high pay at the end of the day.
Web Developer
A web developer is one of the best jobs for tech-savvy and majorly millennials. With a computer and internet access, you can do the job anywhere comfortable enough for you. The job specializes in building an application, modifying a website, and coding. For digital-savvy, this might be the best job due to relatively above-average pay and the freedom to either work for a corporation or do freelancing. Research shows freelancers receive a relatively high salary.
SEO Specialist
An SEO or search engine optimization is an element of digital marketing that grows the quantity and quality of web traffic to benefit from unpaid or organic traffic from search engines. Doing so will increase the visibility of a website or a web page to users of a web search engine. SEO is a skill easy to learn, especially if you are a tech geek. Research shows SEO is paid $80 to $130 per hour for their services, and, as a web developer, an SEO can efficiently work at home or anywhere with internet access.
Social Media Manager
Social media managers are experts in presenting a company across all social media platforms as the sole voice of the brand. They respond to comments posted by the public, compile campaigns, and create content for the company. These experts provide organizations with the necessary guidance needed to enhance their online image. Social media managers grow your business through social networks such as Facebook, Instagram, and Twitter. With their ability to present the company's goals and objectives to the public, social media managers are a crucial part of an organization. The primary skills needed to be a social media manager is being experienced, passionate, and optimistic. A social media expert's duties are improving sales by converting their fans to customers and participating in the visual design strategy. The social media manager is one of the most popular remote jobs for tech savvy.
Software Engineer
Software engineering is one of the jobs specifically for a digital geek. It requires a deep understanding of digital terms and the ability to work through software diligently. A software engineer is an expert who develops systems and software for business. There is no need to pin a software engineer to an office as their job can be done anywhere as long they have a computer and Internet access. As a software engineer, your salary may vary depending on whether you create a software or an application. Those that develop applications, their salary are lower than software developers.
In conclusion, being tech-savvy opens up an opportunity for tons of tech remote jobs in the market. It is an achievable skill by everyone, especially millennials, who have access to technology and resources. The primary qualifications for becoming a computer geek are persistence, patience, and passion. Searching through websites will expose you to a wide variety of jobs, you can do remotely as a tech geek.
You May Also Like