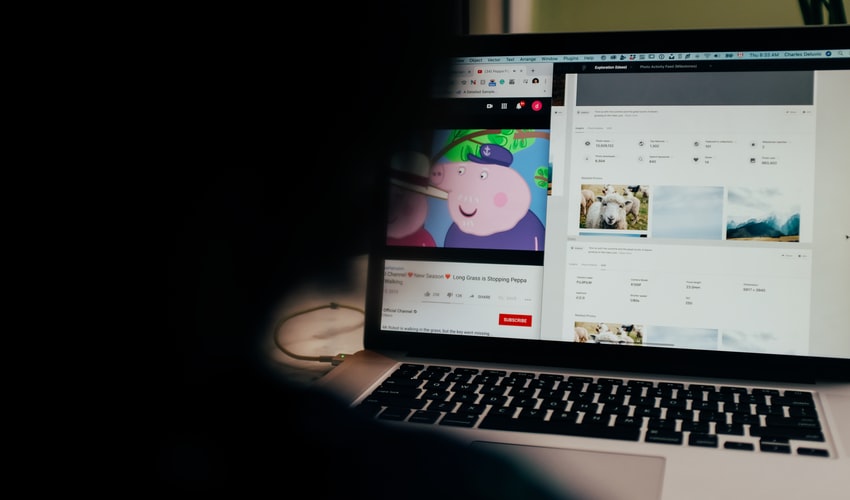 The demand for video-based content is on an all-time high. A number of internet-based surveys have shown that the consumption of videos has gone up by 4 – 5 times in the last couple of months. With this increased consumption, the brands are in dire need of videos that stand out of the ordinary. One of the simplest ways to do so is by making eye-catching intros. Intros are basically the first impression of any brand and give a glimpse of what a viewer should expect from a brand. The first 10 seconds of any video decides whether the viewer will watch it till the end or not.
Intros play a crucial part in hooking the audience while they visit your brand page or social site. Be it commercial or social video; intros are an integral part of it. When it comes to making breathtaking intros, there is a lot to look out for. You can either start from scratch or can use various pre-built templates offered by various online social video makers or intro makers. Using a video intro maker to create videos can make a difference in getting your viewers to continue watching your video. So let's make compelling intros in just 4 simple steps:
Step 1: Narrate a story through the intro:
Whether you use a pre-built template or start from scratch, intros must have a story, a mid, and an ending that wraps at a call to action. If you start from scratch, you will have to design a number of elements on your own, while online editors provide a library full of templates to choose out from. By using these themes, you can create intros in just 5 minutes. Here are a few things that you should consider before creating your intro video.
Who is your target audience, and what they will like?
What do you want them to do after watching it?
How should they feel about it?
Although you want your audience to get mesmerized by the intro, try to keep the language as simple and fluidic as possible. The advantage of videos is that it provides you with a number of ways to interact with the viewer.
Step 2: Editing the intro:
Intros are a visual medium, so the only limitation is the length of it, not the ways of presenting it. You can use text, images, infographics, charts, animation, emoticons, audio, music, voiceovers, and what not to it. Look out for this medium to communicate your story more effectively.
On-Screen text: In general, social videos are watched on mute. Adding texts along with the sound can act as the cherry on the cake for your intros. Additionally, people also focus more on something while reading than just watching.
Voiceover: Branding and marketing are all about having a unique voice, and what better than doing voice overs in your intros. Voiceovers, along with some animation, can do wonders in an intro video.
Now, come to the layout and other things associated with the editing window of any software. In any standard software, there are 4 basic parts of editing workspace.
Workstation: The blank space in the middle of your screen, which is used to create and compile all the media files, is called the workstation.
Library: It is the collection of all the files, including audio, images, clips, transitions, and much more. It is generally placed on the right-hand side of your screen.
Scene: The left-hand side of the screen is typically identified as the Scene window. It is where you can add multiple scenes and transitions to your intro video.
Timeline: It is placed in the bottom part of your screen. The timing of the scenes is adjusted here.
Step 3: Visual part of the Intro:
Once you have your script and have understood the basic elements of editing, now is the time for some visual treat and being creative with your intro. In this step, you will get a feel of how your final intro will look like. There is a lot that you can do with colors, themes, and textures. Researches have proved that colors have a direct effect on the mood of viewers. You can make use of online tools such as a slideshow maker with music as an amazing intro to your video. Try to mix bold and light colors to highlight the content of your intro on which the audience's attention is required.
While making any visual project, it is always necessary to keep things de-cluttered. Simple designs always offer a great experience and lasting impression. Besides color, fonts, animations, and transitions are important elements of visual experience. Don't overextend when it comes to using these elements and try to stick to basics for giving your intros a professional touch.
Step 4: Exporting of your Intro:
Whether you start creating intros from scratch or use online editors, both support a number of formats that you can choose to export your intro in. Nowadays, most of the tools provide support for a video format that is specific to any of the social platforms like Facebook, Instagram, Snapchat, Twitter, Twitch, or YouTube.
Prior to exporting your videos, it is a good practice to watch a preview of the final product. Watching the preview of the intro will give you a feel of how the whole thing will render. It is quite possible that the rendering of preview might have some glitches, but this occurs due to the speed limitations of the internet. The final intro videos won't have such issues.
Conclusion:
As discussed here, intros are the pivotal part of any viral video that shapes the whole marketing strategy of any brand. Just like any video, intros have many moving parts. In order to stay ahead of the competition, get eyes on the intro, and design an impactful campaign, keep these 4 steps in mind and plan your timeline. Lastly, just starting with a bang is not enough. Your main aim is to turn viewers into shoppers. For that, outros of the videos are the key element that you should also focus on. The online editors also have an option for free outro makers so that you end your videos on a high note.
You may also like: