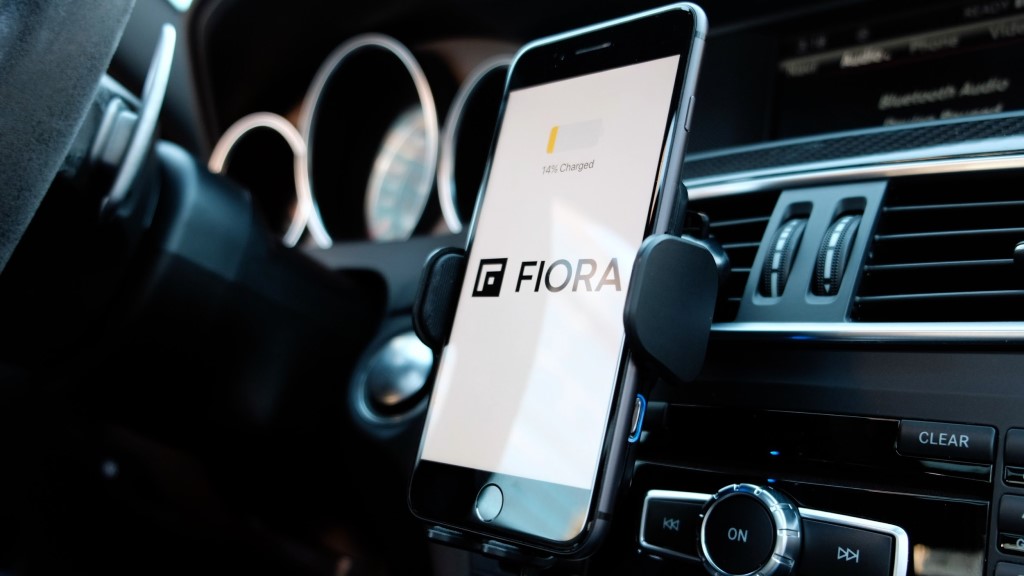 How many times have you left home without your charging cable and the battery dies? Now you're on the road and have no way to get a hold of somebody if something was to happen. Frustration begins to set in.
It's time to find a solution. In fact, if you didn't need the charger cable, that would be a bonus. Surely, the best option is to purchase a qi car charger.
Technology is constantly changing. Wireless charging uses magnetic fields. They transfer energy from the charger to the cell phone battery. Because of the evolution in high tech, wireless car chargers exist. But are they worth it?
In this post, we will go over the benefits of using a qi car charger. Then, we will take a look at things people want to know about wireless car charging. Come along for the ride and find out if we can stop killing our battery while we're out on the road.
What Are the Benefits of a Qi Car Charger?
Wireless charging allows our device to be free from the hassle of cables. To charge your phone, you place it on the charging dock. It starts working immediately. It's significantly easier because you don't have to plug anything into your phone. Compared to traditional wired charging, wireless charging has several benefits.
1. No Need to Mess with Cables While Driving
So, think about the next time you're on the road. The phone sends a low battery alert. There's no need to worry because your wireless car charger is installed on your dash. Honestly, you don't have to take your eyes off the road. Just drop the phone into the car charger. It's automatic, so you don't need to press any buttons. It doesn't matter where you left your cable and charger at this time.
2. Reduces the Wear and Tear on Your Phone
Because you don't need to use cables to wirelessly charge your phone, you won't be using the USB port. This will prevent any strain on cables, the charging plug, and on the phone's USB port.
Additionally, if you decide to completely switch to wireless charging, it will allow manufacturers to improve your phone's performance. They can make your device completely waterproof and dustproof.
3. Ability to Charge Any Smartphone Regardless of the Charger Port
Your passenger is in luck. If you happen to have a fully charged phone – which is very likely the case when you have a qi car charger – they can use it too. It doesn't matter that you have an iPhone and they have an Android. The charger will work on any brand that is compatible with wireless chargers – which is the majority these days. Again, dealing with a mess of cables won't be necessary.
On the condition that your smartphones are wireless charging enabled the qi car charger becomes the universal solution. Regardless of the phone's manufacturer, they are all compatible.
4. Provides a Safer Way to Transfer Power to Your Phone
Wireless charging sends power differently as well. This charger will never touch any exposed electrical connectors. Because of this, the possibility of connection failure and electric shocks is less likely. In fact, it's dangerous to use your phone while charging with a charging cable. There are reports of many injuries and even death due to improper use while plugged in. Now, that's a scary thought. A wireless car charger is much safer. The charging stops the moment you pick up your phone
Pro Tip: The best wireless car chargers will stop charging once your battery is full.
Furthermore, you will avoid putting your personal data and safety at risk. Many people don't know that using free USB public charging hubs can send and receive data without permission.
Things You Should Know About a Qi Car Charger
The most popular wireless charging standard is Qi. As technology continues to progress, wireless charging is becoming more efficient. The time has finally arrived to go wireless.
What is the Qi Standard?
Qi, pronounced "chee," gets its name from a Chinese concept. It relates to the flow of meaningful energy through every living thing.
With this in mind, the Qi standard explains various power specifications. This coincides with the amount of energy that can flow from charger to device.
Highest Car Charger Power: 15 watts
What to Expect From the Best Qi Car Charger
There are so many wireless car chargers to choose from nowadays. So, it can be confusing to think about. In order to decide on the best qi car charger, you need to focus on charging speed, efficiency, and quality. Then, look for specific features with attention to your charging needs. Be sure to check for compatibility with your device.
Best Features to Look For on a Qi Car Charger
Fast Charge Ability: Up to 15w
Study window/dashboard mount that stays in place even on bumpy roads.
Built-in cooling system to keep it from overheating and surge protection.
Locks the device in place, no need to worry about it falling while you're on the road.
Qi-certified product.
Wireless Charging Myths Debunked
In general, there are many people with concerns about wireless charging. However, most of these myths and misconceptions have been debunked.
Here are some that are busted.
Myth 1. Wireless Charging is Slow
Back in the days of 5-watt wireless charging, this could have been true. But times, they are-a-changin. Today, wireless charging pads are very fast providing 10-15 watts of power – if you buy the right one. That makes it potentially 5V/2A faster than traditional charging in standard phones. Furthermore, it's almost as fast as the higher-end fast charging standards.
Myth 2. Wireless Charging is Inefficient
Although there's a conversion from an electric current to electromagnetic field and back, it will not produce any noticeable loss in its efficiency. Recovery of up to 80% input wattage is possible when using a wireless charger. However, this will go down if you are using a thick phone case.
Myth 3. Wireless Charging is Dangerous
This is a misguided belief that energy transmitted wirelessly over the charging coil could be harmful to your body. This is not true because humans' reactions to magnetic field frequencies in wireless charging are not very strong. Not to mention, the power output isn't near enough to pose a risk either.
Final Thoughts
Wireless car chargers offer us convenience. It's not futuristic – in 2020, fast wireless car chargers are expected!I mean come-on – we have electric cars, should we not also have fast phone car chargers? Maybe my expectations are high, but there are chargers on the market that meet those expectations. Just be sure to be picky. After you invest in a qi car charger, there will be no need to worry about your phone battery dying while you're riding around town.
You May Also Like: