Having an online meeting is a vital necessity these days. Be it tutorials, college lectures, office meetings, or random gossips, everyone today is using various software to connect with people. It has become more of the basic necessity of life to overcome the absence of meeting physically.
Thus today, we'll discuss various aspects of having an online alumni meet- right from choosing the right tool to knowing the tips of effective communication. We need to get adapted to the online modes of contact to make it enjoyable and to not offend anyone due to unintentional mistakes that occur frequently. Thus, let us look into the tips and tricks of having an online alumni meet.
Software to conduct an online session (Popular ones)
Google Meet
Google Meet, formerly known as Hangouts, is a free online communication software from Google that allows you to add the meeting timings and title directly on your Google Calendar. Currently, we can talk for over uninterrupted 24 hours with one single meeting link.
Screen sharing: Yes
Available on: Google Play Store and iOS App Store
Meeting participants (maximum): 250
Popularity: Very popular.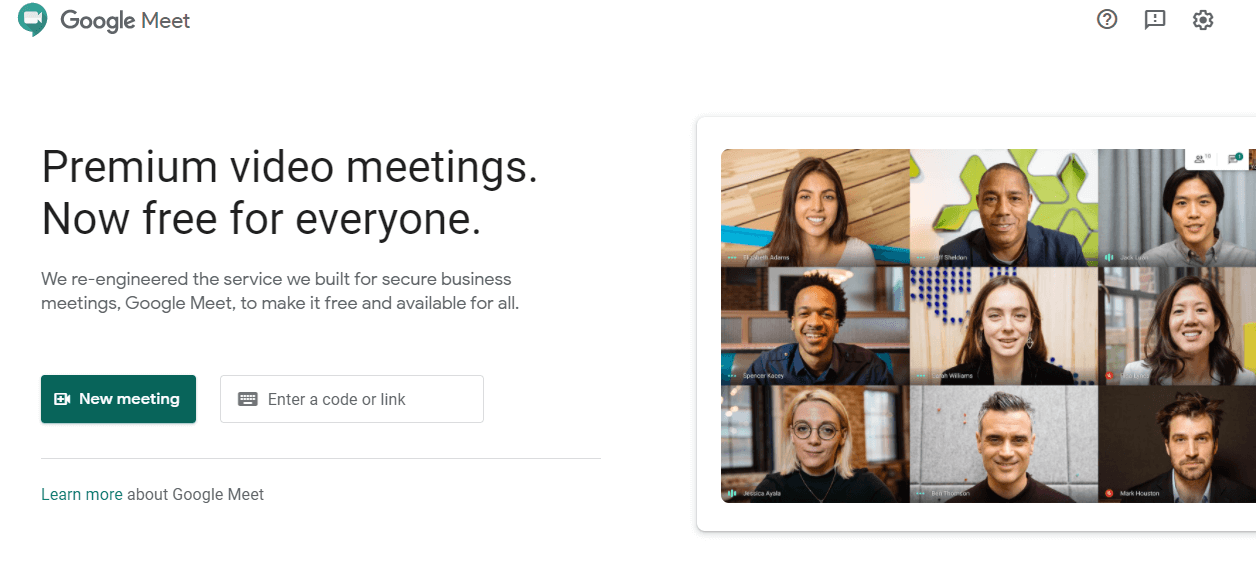 Zoom
Zoom is a widely known video conferencing app, especially amidst this pandemic. Nearly every college tutorial operates on Zoom. Thanks to its easy to use GUI and enhanced scheduling features.
Screen sharing: Yes
Available on: Google Play Store and iOS App Store
Meeting participants (maximum): 100
Popularity: Very popular.

Skype
Skype is a widely known online meeting platform and often used for professional meetings and interviews. In addition, Skype limits your conversation to 4 hours per person and up to 10 hours in a single day.
Screen sharing: Yes
Available on: Google Play Store and iOS App Store
Meeting participants (maximum): 50
Popularity: Highly popular.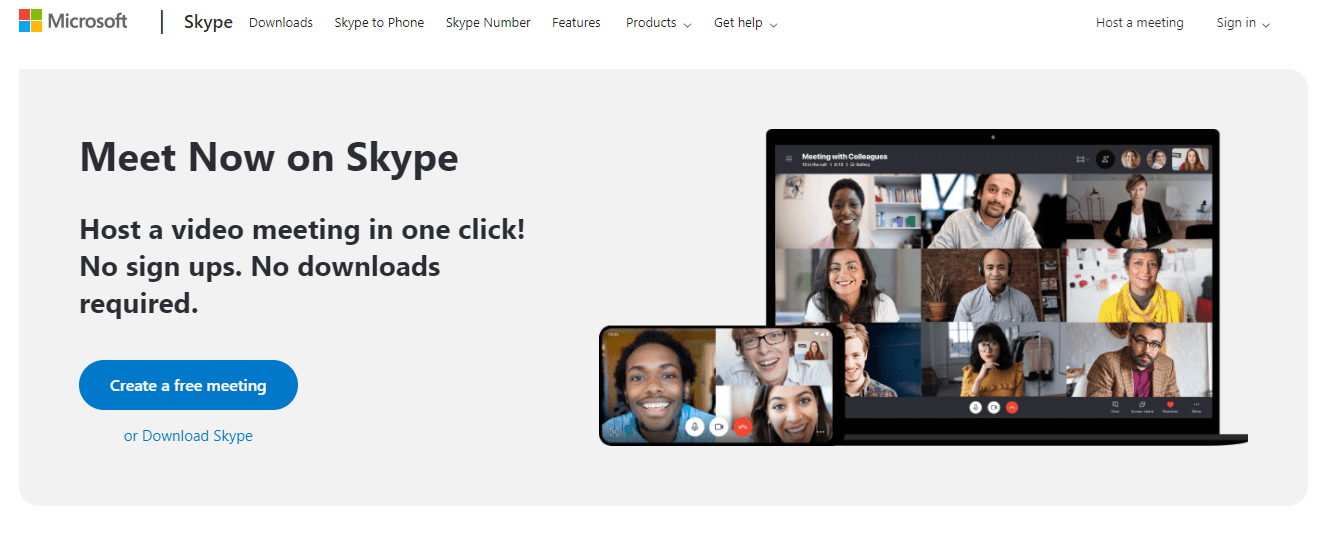 GoToMeeting
GoToMeeting is comparatively a newer software that came into limelight after Zoom was termed 'insecure'. The interface of GoToMeeting looks similar to that of Zoom, but it seems more appropriate for technical users. Besides, you can save over 90% of the data using this online meeting app.
Screen sharing: Yes
Available on: Google Play Store and iOS App Store
Meeting participants (maximum): 250
Popularity: Moderately popular.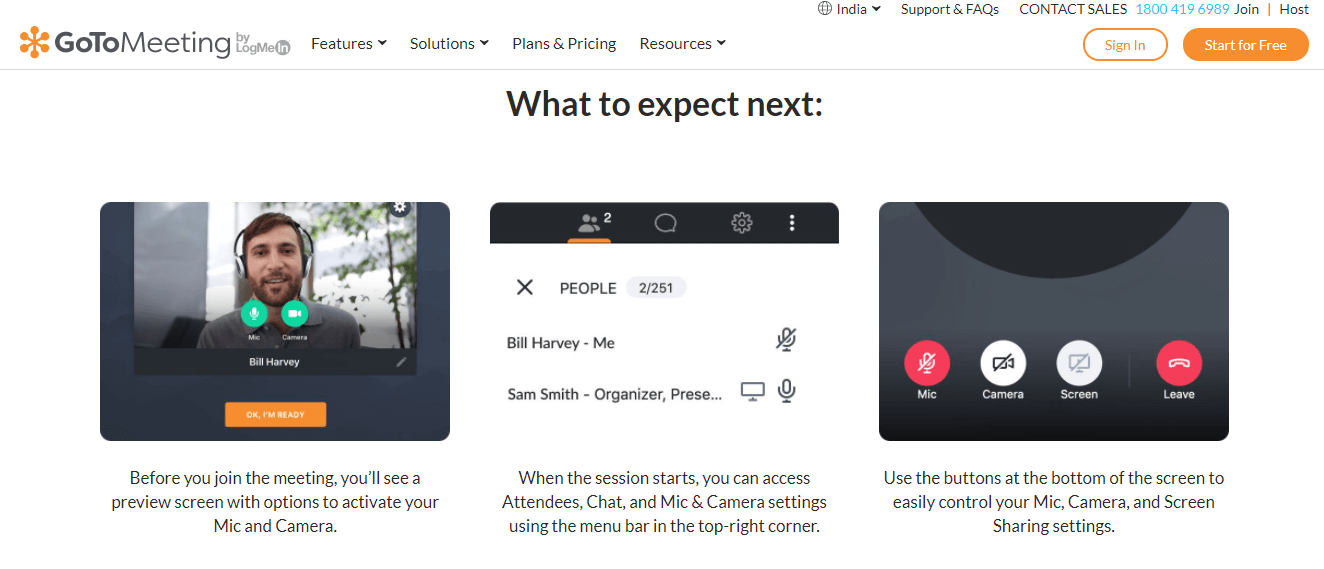 Cisco Webex
Cisco had introduced their own video conferencing & online meeting tool back in 1995, but it came widely into the limelight for everyday users amidst this pandemic. Although scheduling a meeting with your colleagues can be a bit glitchy if you're unaware of the interface, but eventually, it'll be easy to use.
Screen sharing: Yes
Available on: Google Play Store and iOS App Store
Meeting participants (maximum): 200
Popularity: Highly popular.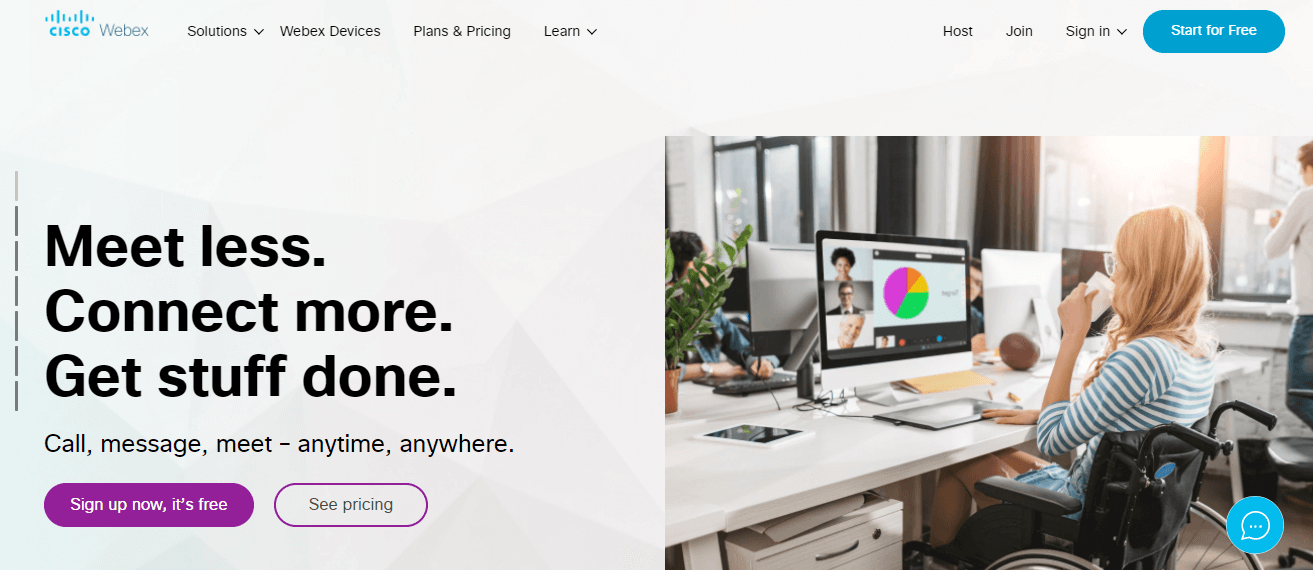 How to do effective communication?
Here we'll be discussing a few tips to conduct an online meeting, be it formal or informal effectively.
Do not interrupt until someone has finished.
Ensure high-speed internet connectivity.
Make sure your microphone stays in 'mute' mode unless it is required for you to talk.
Learn how to look into the camera to make it appear as if eye contact is maintained.
If you have to interrupt someone, then kindly ask for their permission to interrupt. On the Zoom, you can raise a hand to ask the doubts.
Keep some engaging ice-breaking sessions to make every participant comfortable.
Make sure everyone follows some ethics while having an online communication and no one unintentionally uploads or displays unethical visuals.
Keep an eye on the 'Admit' section of the Zoom software, as people tend to forget that they've to admit other participants while communicating.
If you aren't given any chance to speak or have bad connectivity, then resort to dropping your messages in the chat box. In this way, your point will not be missed.
Plan a sequence of speakers to avoid chaos at the last moment, so that people can know when to speak.
Make everyone add the online meeting date and time to their calendar and schedules, so they don't cancel at the last moment.
Share the meeting notes at the end of every session so that everyone can keep a follow up on the previous meetings and then discuss further.
Look engrossed in the discussion so that the speaker will know you're attentive.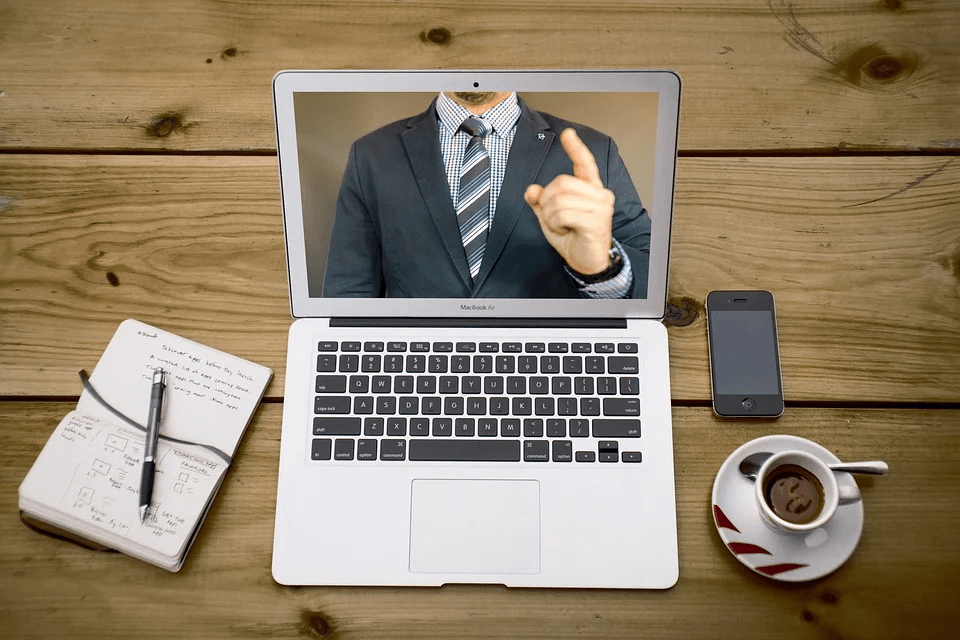 The ideal time to choose for an Online Meeting?
It always is a case that people don't tend to consider everyone's availability for the meet, and thus online alumni meet remain incomplete or dissatisfactory. There are various factors to be taken into consideration while planning an online alumni meet. They're as follows:
Regions: It is essential to know where the participants are from. If they're from some other country, then the details need to be informed to them according to their time zone to avoid confusion.
Traffic over the Internet: Do consider the traffic timings on the internet at certain time zones and avoid them. These particular time zones are when the connectivity is delayed, and congestion is increased.
Weekends or weekdays: Considering your meeting squad, you'll know when they'll be precisely available. If your friends are out there on the job, then evenings will be preferable for a meet. If this is a formal online alumnus meet, then office hours are considerable.
Conclusion
Thus, we've seen the tips and tricks on conducting an online alumni meet. Any meeting involves a lot of efforts and adaptability. Therefore, we've to make sure that it goes right. Considering all the factors mentioned above, you can create and conduct successful online alumni meet.
Also read: How Premium Meeting Rooms Can Boost Your Business Image