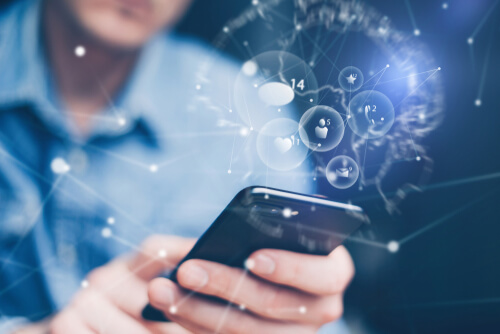 It's funny the way that technology slips into our lives. We might not hear about a big product breakthrough, but the next thing we know, a friend or relative tells us about it. Next, we encounter it when we're out in the world, or someone gets it for us as a gift.
In this article, we'll talk about several technology examples that make various life aspects easier. You may have seen some of them, but maybe not all of them. However, their use is becoming more commonplace, so if you haven't seen them in action yet, it's likely you will at some point.
Hotel Check-In Systems
The automated hotel check-in system is something more people are encountering out in the world. Fewer individuals have been traveling because of Covid-19 concerns, but now that the FDA has approved a couple of vaccines, you might take a vacation late in 2021 or sometime the year after.
If so, you may encounter one of these systems. With it in place, you can:
Check into your hotel room without having to speak to anyone in-person
Upgrade to a high-end suite if you feel like spending the extra money
Usually, to utilize one of these systems, you need to download the app to your smartphone. The hotel website will give you directions on how to do so.
You can check out using the app as well. You can pay via credit card, and you can turn your hotel room key back in without ever needing to talk to the front desk staff. It makes the process much easier and faster, which is especially nice if you have a flight to catch.
Keypad Home Entry Systems
On the home front, many people are replacing traditional key-required entry systems with keypads. These are useful because:
You don't have to carry any keys with you
You can tap in the code and enter the house a lot faster than fishing in your pocket to find your keys
If it's pouring down rain, it takes only a moment to tap in the entry code, and then you're safe and warm inside. Also, you can use your smartphone to open the door from across town or even across the country. If you have a friend coming by to feed the cats or water the plants when you're on vacation, this is ideal.
Telehealth Apps
With the pandemic going on, telehealth app use exploded in 2020. Many hospitals and doctor's offices were encouraging people to use this technology even before Covid-19 struck, but with pandemic concerns, it made sense for just about everyone to start using it.
With a telehealth app, you can visit your doctor without ever having to leave the house. If you have a question for them, but you have an immunocompromised condition, you can stay home and communicate with them without ever needing to get out of your pajamas.
You can also pay your bills through the app rather than needing to call and speak to a receptionist. You can make or reschedule appointments through it. You can also look at test results or figure out your insurance copays.
These apps make things easier for you, but also doctors, nurses, hospital staff, etc.
Real Estate Apps
Real estate apps are another technology form that's very popular right now. Real estate agents can use them to communicate with their clients if they want to tell them about a new property that just went on the market that might meet their needs. They no longer have to call them or even send an email.
Meanwhile, house hunters can use those same apps to look at the various homes for sale in a neighborhood they are targeting. They might look at how many square feet a home has, how many bathrooms and bedrooms, or whether it has an attached garage or a finished basement.
They can check on neighborhood crime stats or look at the nearby schools. They can even use the app to take a virtual house tour.
If they want to see the property in-person, they don't even necessarily need to meet the real estate agent there. The agent can use the app to open the door remotely so the interested party can explore. When they finish, they notify the agent, and they can use the app to lock up again.
These are just four examples of the fantastic technology examples that are out there in the world right now.
You May Also Like: